The Pickstitched Lapped Zipper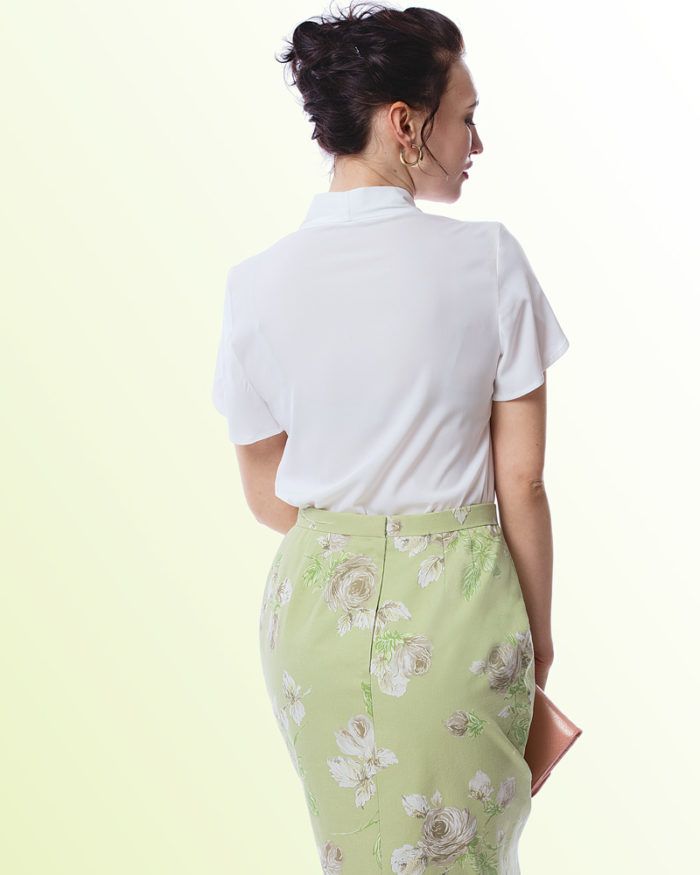 Pickstitched zippers often are installed with a centered application. In this hand-stitched method, the folded fabric edges abut over the zipper teeth. The only downside to this technique is that the zipper may be visible if there's any strain on the fabric. To a degree, that's unavoidable with a centered zipper. There is a pickstitched version that covers the zipper entirely, however.
With a lapped application, the zipper is offset from the opening edge, so that it's out of sight, and it's covered by an overlap of the fashion fabric. Lapped zippers make sense on a garment's side, with the fold of the fabric oriented toward the back. They go beautifully into a traditional waistband, and they're pretty at the back of a dress or top as well.
Before you choose this application, be sure that your fabric folds nicely and can lie reasonably flat. It's not an ideal application for thick, lofty, or springy fabrics. If the fashion fabric is on the bias or off grain at all, consider an on-grain strip of underlining to stabilize the fabric fold. That way, the overlap won't ever stretch out of shape.
---
Into a dress side seam or a waistband
For these uses, I include generous 3⁄4-inch-wide or 1-inch-wide seam allowances. You're going to be manipulating the seam allowances, and extra fabric makes the job easier. Be sure the machine stitching at the top and base of the zipper opening is secure. Hand-baste the stitching lines. They are a critical component, so they must be clearly and accurately marked.
Dress with sleeves
1 Fold under the underlap (on the zipper side attached to the back of the garment) about 1⁄4 inch from the seamline, toward the fabric's raw edge. Be sure the fold extends…
Start your 14-day FREE trial to access this story.
Start your FREE trial today and get instant access to this article plus access to all Threads Insider content.
Start Your Free Trial
Already an Insider? Log in