Tennis Dress Worn by Billie Jean King in "Battle of the Sexes" Match Needed Last-Minute Sparkle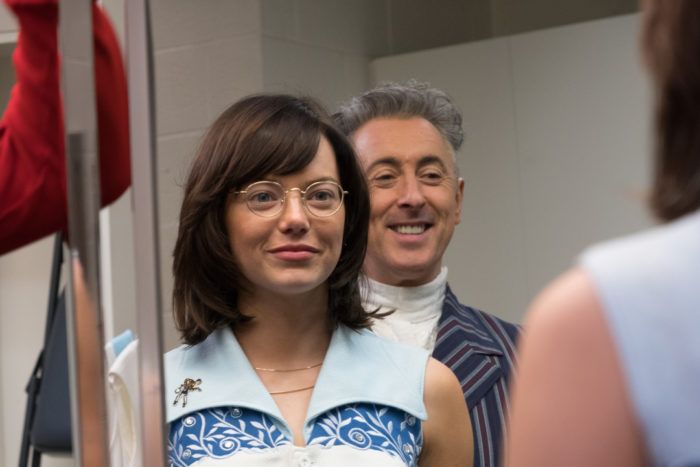 When Billie Jean King (portrayed by Emma Stone in Battle of the Sexes) tried on legendary women's tennis designer Ted Tinling's masterpiece dress for her famous match against Bobby Riggs, she loved the shimmering fabric with audacious cellophane threads stitched into it-but there was a problem.
When King moved around in the cellophane-embellished dress to test its feel, she declared it too scratchy to wear for the big tennis match. Tinling quickly tossed the shimmering, silk-lined dress aside and pulled out the alternative-a white and blue knit backup dress designed in a classic style.
King tried on the backup dress and said it felt perfect. But Tinling, known for his bold designs and colors, feared it was not flashy enough to stand out in the stadium under the glare of television camera lights. In the eleventh hour before the match, seamstress Margaret Kirgin, who worked with Tinling until his death in 1990, drove the designer around Houston looking for rhinestones to sew onto the dress, according to Smithsonian magazine.
On the morning of the famous match, set to broadcast from the Houston Astrodome to tens of millions across the globe, Tinling holed himself up in his hotel room to stitch the rhinestones and sequins onto King's backup dress.
See Threads video on applying crystals to knits.
Tinling finished in time, and King wore the embellished backup dress-currently preserved and showcased in the Smithsonian's National Museum of American History (NMAH)-for the match against self-described male chauvinist Bobby Riggs (played by Steve Carrell in the film). Former Smithsonian curator Ellen Roney Hughes said the backup dress is "still a pretty flashy item" even though it wasn't Tinling's first choice for King, according to Smithsonian magazine.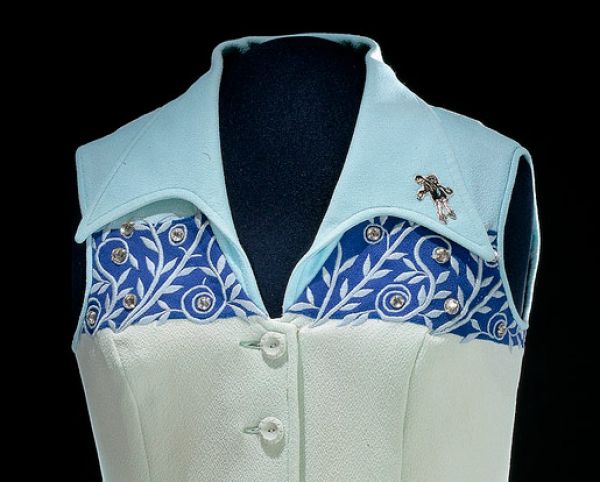 Although the film does not explore the frantic dress switch, Tinling is accurately depicted as a good friend of King and a designer who pushed the boundries of tennis fashion.
Tinling liked to call King "Madame Superstar" as she fought for equal pay in women's tennis. He is known to have transformed women's tennis styles during the '50s, '60s, and '70s by creating embellished, form-fitting designs with bold colors. His flashy stylings got him fired by Wimbeldon early in his career, but his creations were latter donned by tennis greats like Chris Evert and Martina Navratilova.
The first-choice cellophane dress Tinling made for King – an unfortunately scratchy but wonderfully eye-catching, opalescent masterpiece – was never seen by the thousands in the Houston Astrodome or those who watched the match via television satellite across the world.
It is said to have vanished from Tinling's personal collection and its whereabouts remain unknown.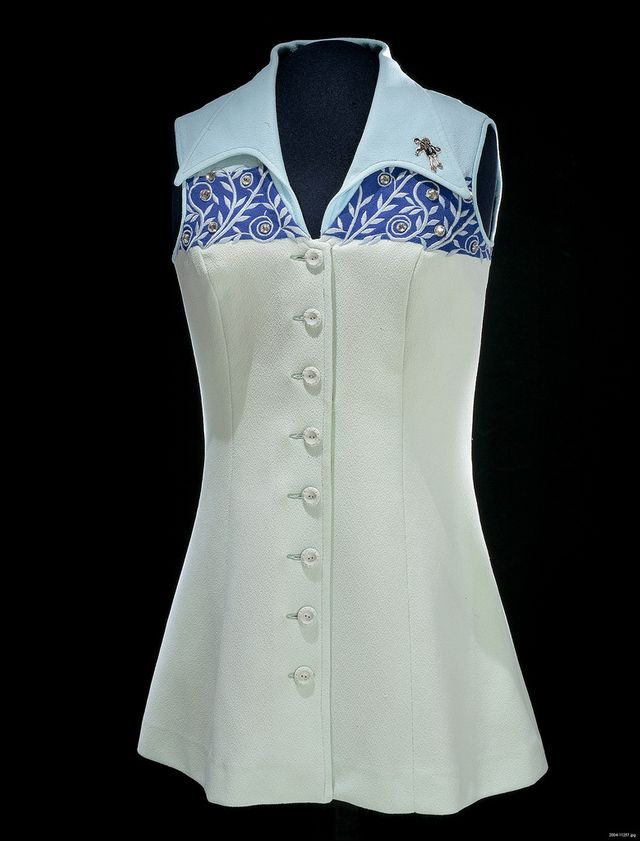 Tennis dress worn by American professional tennis player Billie Jean King in the 1973 "Battle of the Sexes" exhibition match.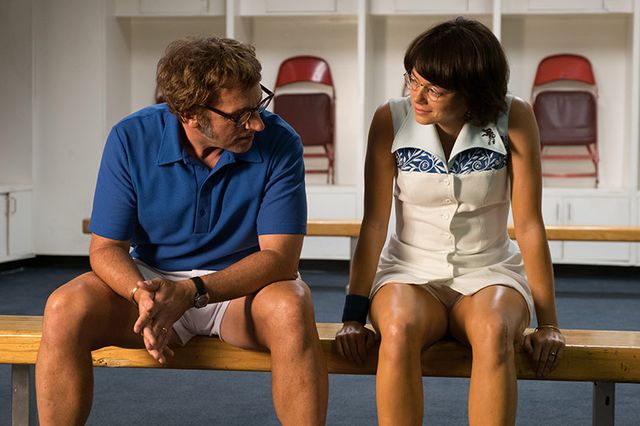 Billie Jean King (Emma Stone) and Bobby Riggs (Steve Carrell).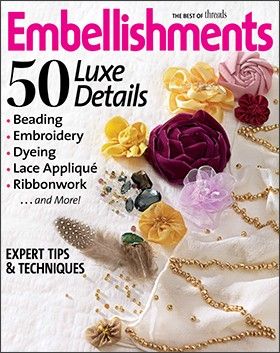 Embellishments is a collection of our favorite articles on decorative trims and techniques.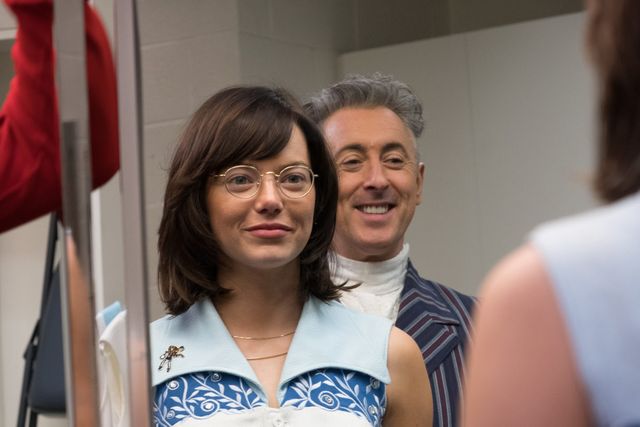 Emma Stone (Billie Jean King) wears a custom-made replica of King's tennis dress for the famous 1973 "Battle of the Sexes" tennis match against Bobby Riggs. Actor Alan Cumming (pictured behind Stone) portrayed tennis fashion designer Ted Tinling, who sewed rhinestone and sequin embellishments to the top of the dress at the last minute.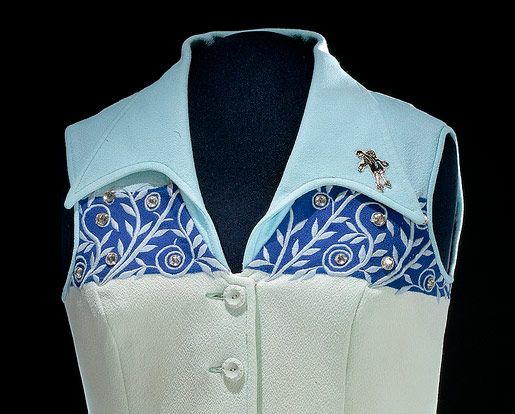 Tennis dress worn by American professional tennis player Billie Jean King in the 1973 "Battle of the Sexes" exhibition match.