Couch Pearl Cotton for a Delicate Edge Finish | Insider Video
Expert instructions for sewing an edge on sheer fabrics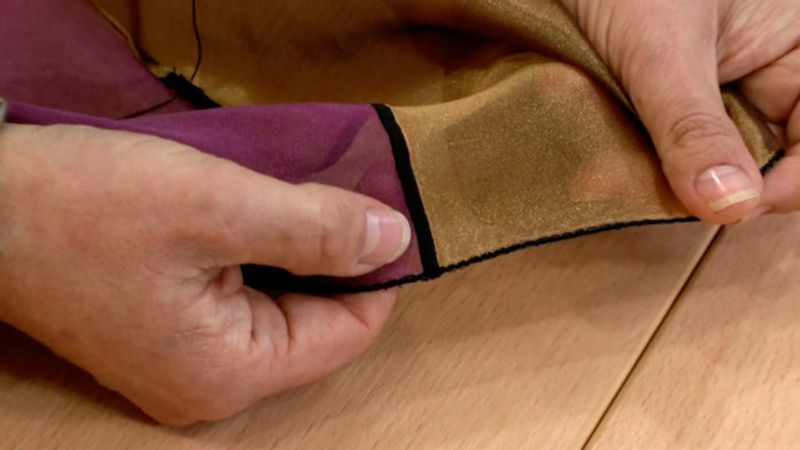 Couture sewing expert Kenneth D. King teaches us an easy method for creating a narrow, pretty edge on sheer fabrics.
Beginning with a polyester organza garment, he couches a length of pearl cotton along the hemline, then stitches over it a second time using a blanket stitch and a wing needle.
Finally, he trims the hem allowance just below the couched pearl cotton using a quilter's stencil cutter, a hot-tipped tool that melts through the organza and seals its edge. This ultrafine finish is lovely on blouses and dresses made of floaty fabrics.