Sew a Hem on Lightweight Fabrics | Insider Video
Watch this video demonstration to create an airy, clean hem on lightweight fabrics.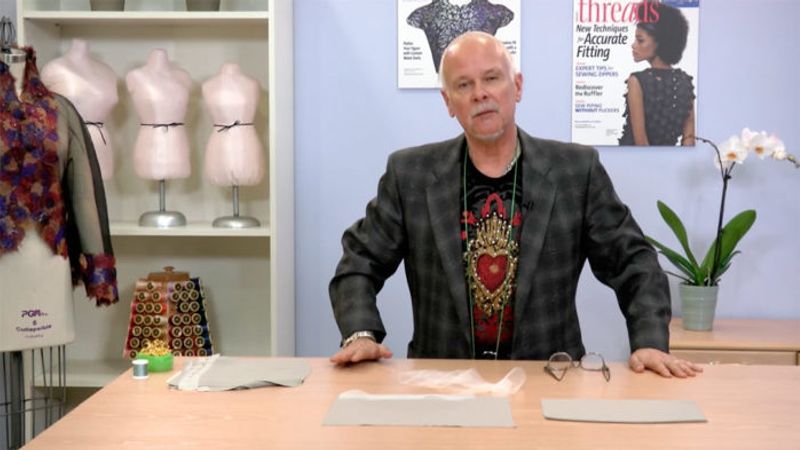 Threads Contributing Editor Kenneth D. King demonstrates a method for creating a nearly weightless and clean hem on lightweight fabrics, such as tulle and silk georgette.
In this technique, the hem is faced with a folded strip of illusion, a fine sheer fabric that is supple and easy to handle. The facing is sewn to the garment hem with right sides together.
After the seam allowances have been trimmed, the facing is pressed to the wrong side, and the seamline is rolled slightly to the garment interior. Kenneth then hand-sews the facing's edge using a fine silk or rayon embroidery thread and a #10 beading needle. A tiny running stitch, worked with light tension, secures the facing nearly invisibly.
Learn more of Kenneth's techniques for working with fine fabrics in these Insider member videos:
For more expert Insider content, visit Threads' members-only Insider page.