Pattern Options for Spring 2018 Fashion Trends | Web Extra
Explore the season's styles with these patterns and techniques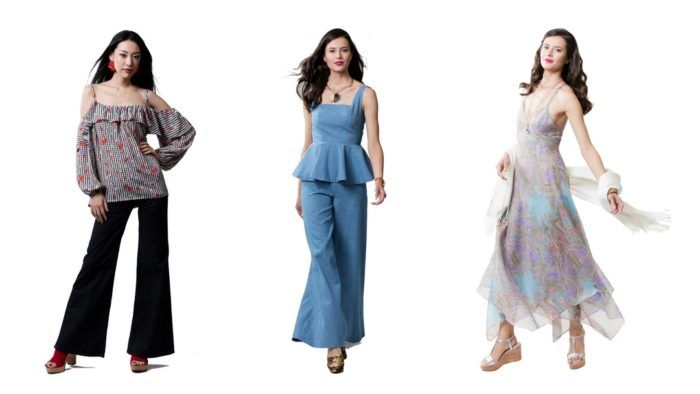 This supplement to "Spring Into Fashion," Threads #196, April/May 2018, offers more pattern options and guidance for emulating spring 2018 fashion trends.
Fashion runways for the spring showed a range of garments. In London, there were light-colored, flirtatious, and flowing dresses; in New York, there were 1990s-flashback designs with saturated and vibrant colors, lively patterns, and innovative necklines.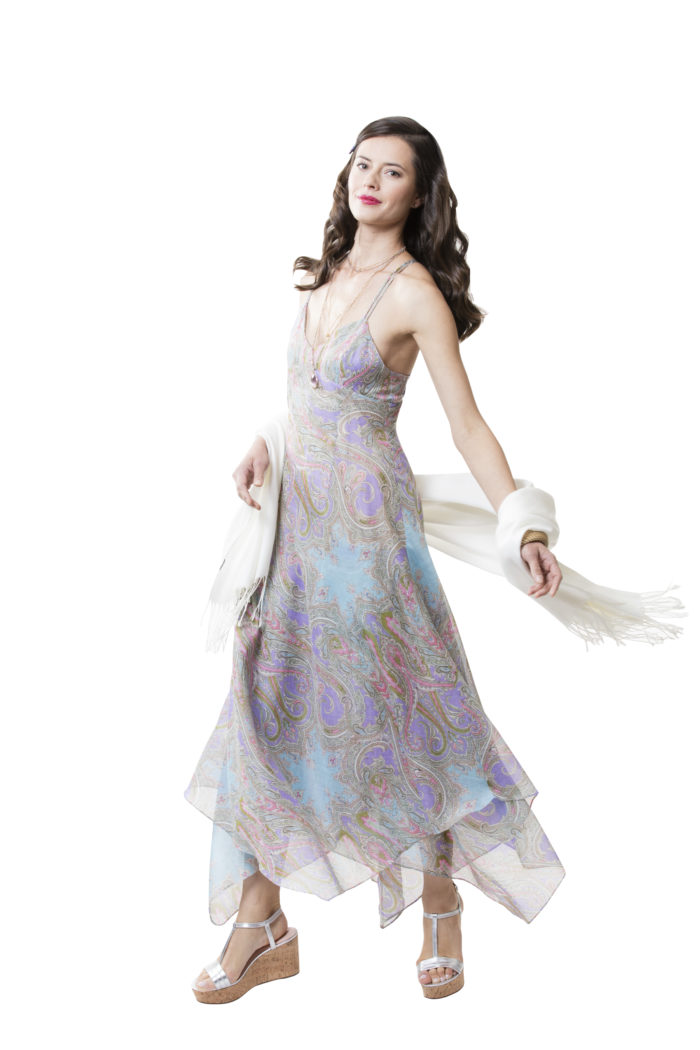 Slip dresses
Flowing slip dresses wisped along runways signifying a free-spirited spring season. Many featured transparent, skin-revealing fabrics with tulle ever-present at Milan shows. Capture this look with patterns such as Vogue 9278 and Butterick 6349.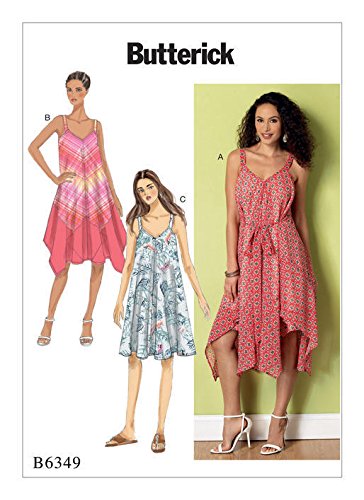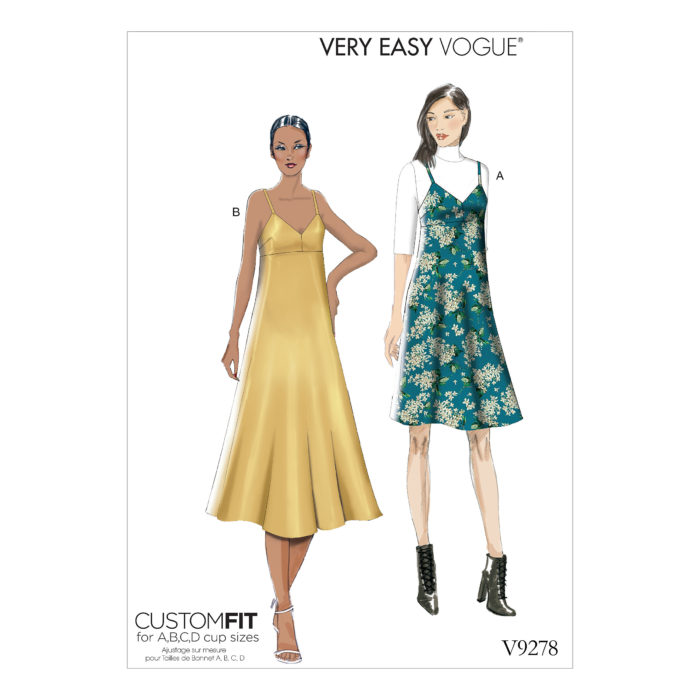 Shorts suits
Sophistication and playfulness blend in suits featuring jackets and shorts of different styles and fabrics.
New Look 6496 offers shorts, a skort, and a miniskirt. Suggested fabric looks include plaids, stripes, and prints—or even denim for a more casual effect. Add a coordinating jacket for a polished ensemble.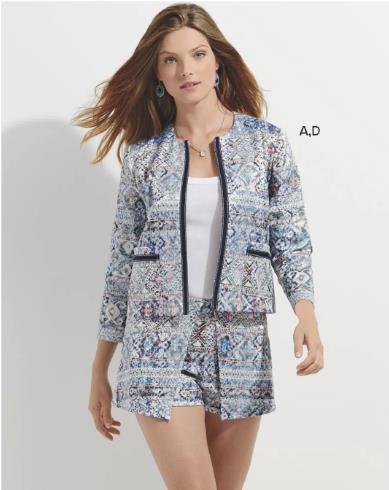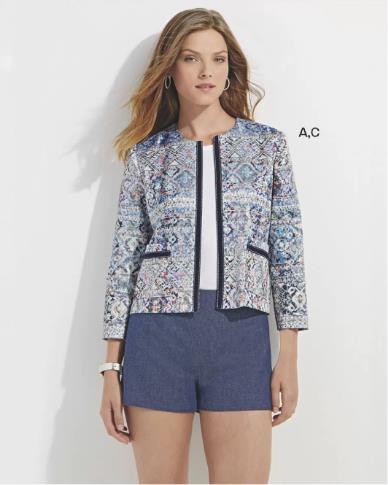 Colette 1022 Iris Shorts is another pattern option.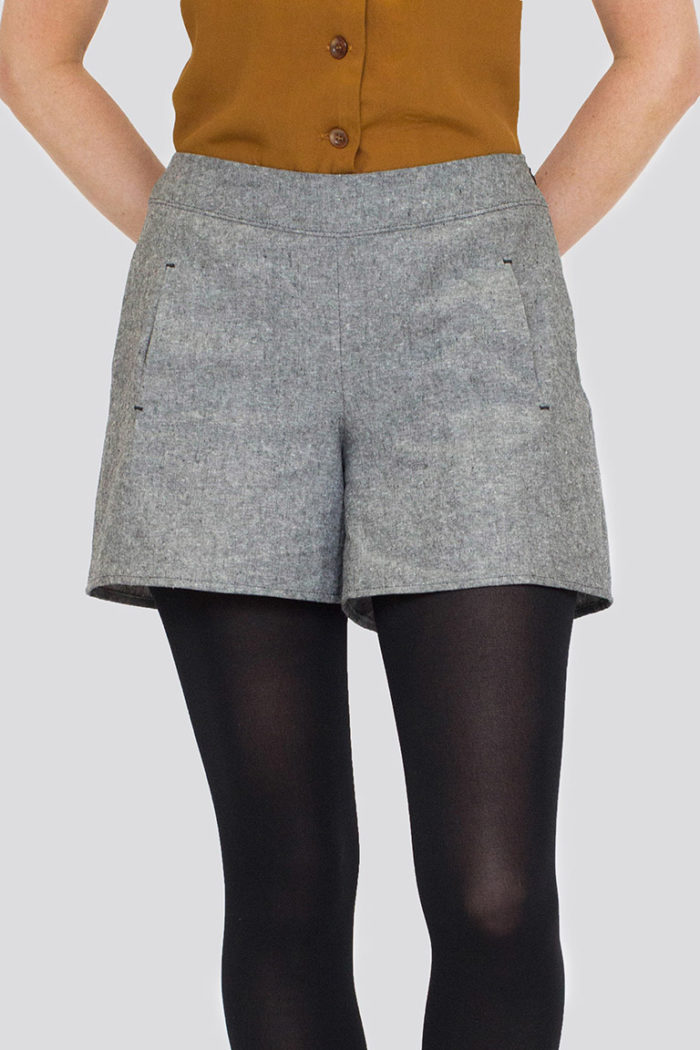 Sleeve and neckline interest
Creative necklines, such as this flounced version, show up in feminine tops with peekaboo shoulders.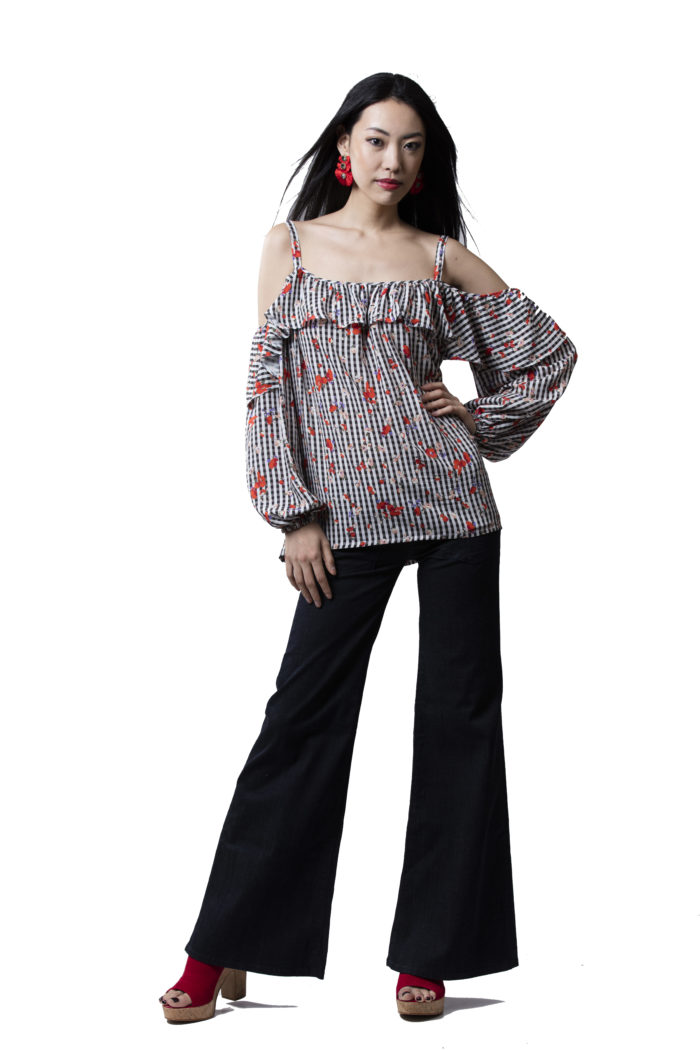 Vogue 9238 cold-shoulder top and dress features a dynamic neckline, plus a front and back flounce. This pattern, which includes boot-cut pants, is designed for knits with two-way stretch.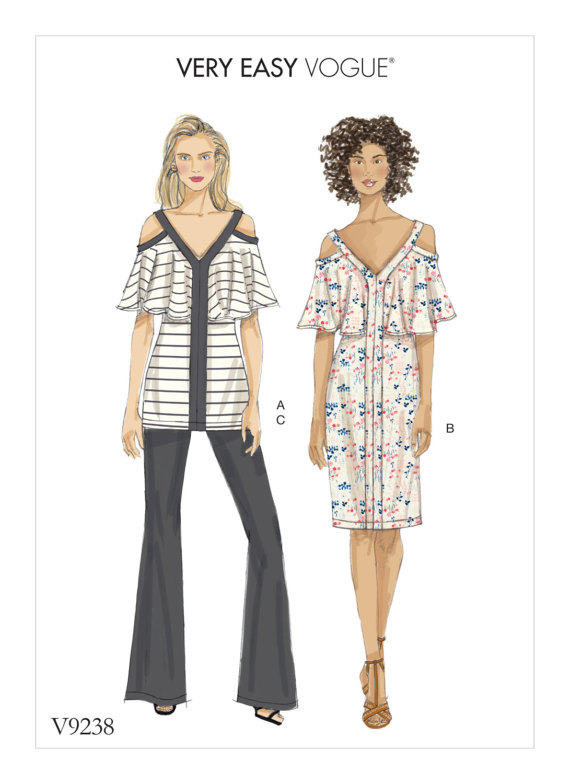 Peplums
Peplums continue the flirty, feminine theme. "Flare for Peplums" in Threads #196, April/May 2018, explores a design silhouette for figures ranging from slim to full.
Check out Simplicity 1425, a princess-seamed peplum top with neckline and sleeve variations.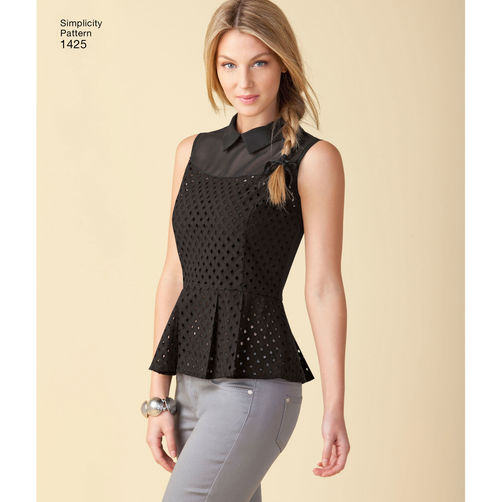 On-trend fabrics
Stripes
For casual and even formalwear, stripes make for an interesting twist. For more insight into using striped fabrics creatively in your next garment, read Judith Neukam's "Engineered Stripes," Threads #161, June/July 2012.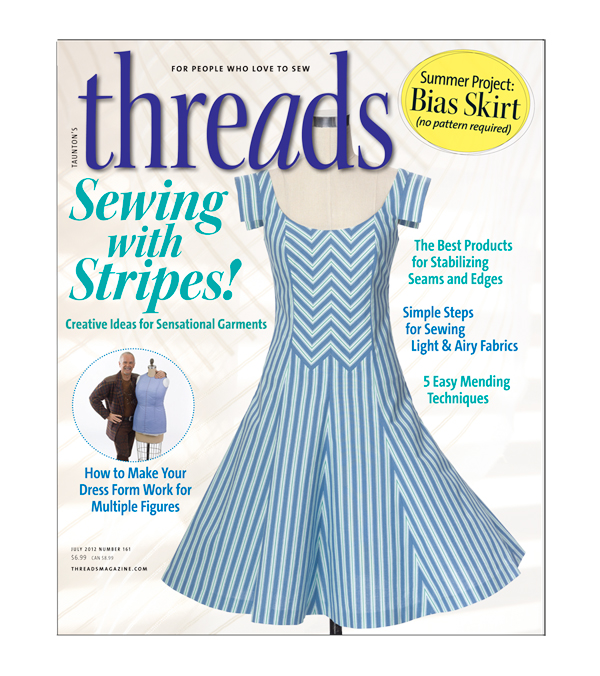 Dyed effects

Ombré designs in fabrics of every weight and texture are used in a variety of ways: layered, tiered, and combined with prints and metallics.
For our Threads Insider members, read the online article "Try Ombré Fabrics For a Fresh Fashion Look."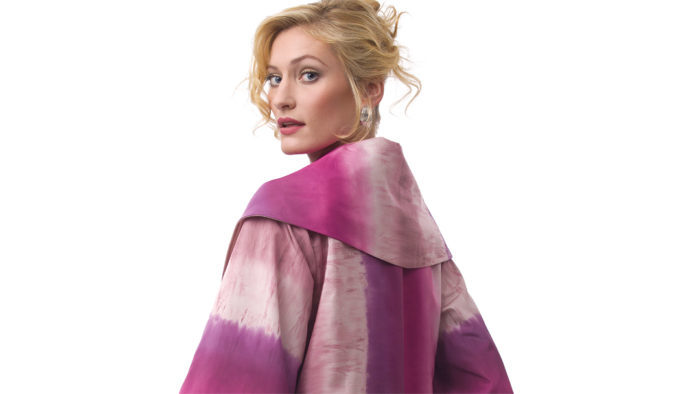 For help using ombré fabrics, see "Ombré Visions" in Threads #173, June/July 2014.
Hand-dyed fabrics focus on monotone treatments, updating the 1960s hippy tie-dyed style. Learn how to ice-dye fabric in "Embellishments: Ice-borne Color," Threads #174, Aug./Sept. 2014.
Metallics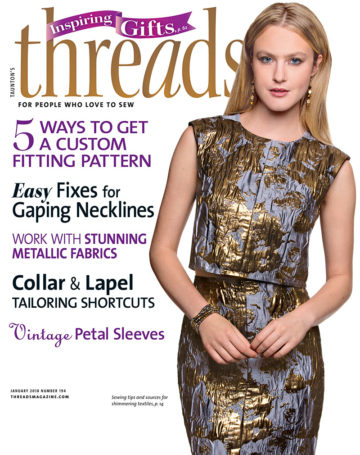 Silver sequins, metallic-foil prints, and lamé brocade provide glitz. They are the go-to choices for eveningwear this season. Learn how to sew sequined fabric in Threads #92, Dec. 2010/Jan. 2001.