Stitch a Patchwork Skirt
Expand your wardrobe with this fun scrap-busting project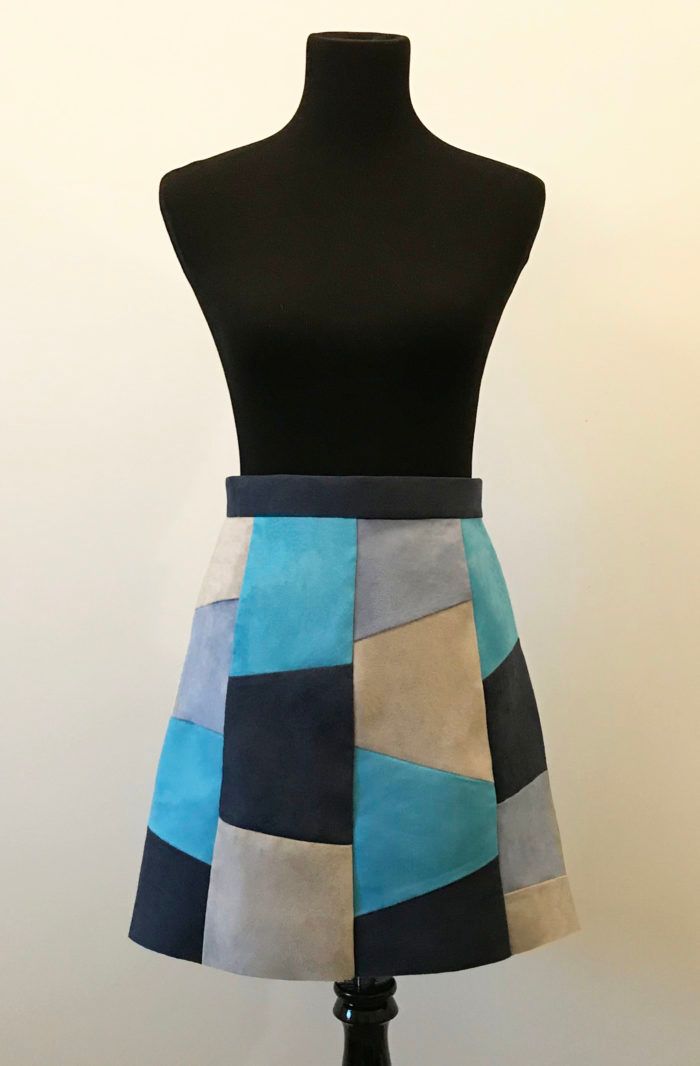 With patchwork garments lining the spring/summer runways, there's no time like the present to pick up the trend by making your own patchwork skirt. This project is perfect for scrap busting and can be made with as many colors and pieces as you want.
To get started, find a basic skirt pattern with minimal darts and determine what type of fabric you'd like to use. I used New Look 6843 and faux suede fabric for its nonfraying properties. Next, design the skirt, slice up the pattern, add new seam allowances to each section, and, finally, sew the strips together. You can follow the process below.
Plan the patchwork skirt design
Before you begin cutting and sewing, it's important to plan the design. This involves choosing the number of panels for each pattern piece, selecting the number of horizontal cuts per panel, and deciding how many colors you want to use. In this version, there are four panels in the front and back, three to four pieces per panel, and four fabric colors.
I recommend sketching your patchwork skirt design early on, as I did below. Repeat for the skirt back. This ensures that the same colors won't touch and that none of the seams intersect. Note that I made sure none of the seams intersected in order to make the sewing process easier, but this is completely up to you. When making this sketch, be sure you decide on a waistband color first, so you can avoid putting that color along the skirt's top row. In addition, pay special attention to the sides, as those could end up repeating colors when you attach the back to the front at the side seams.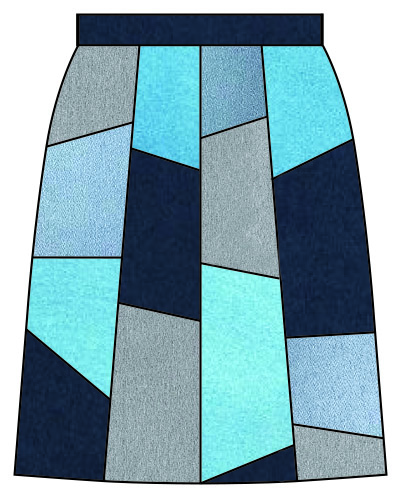 This patchwork skirt required about 1/4 yard of fabric for each of the…
Start your 14-day FREE trial to access this story.
Start your FREE trial today and get instant access to this article plus access to all Threads Insider content.
Start Your Free Trial
Already an Insider? Log in