Line a Jacket Like a Pro
Install a jacket lining entirely by sewing machine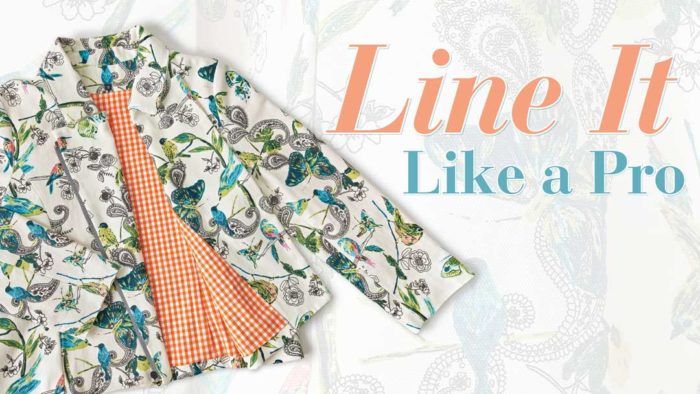 Lining a jacket creates a beautiful interior finish and prolongs the garment's life by preserving its original shape. Lined pieces slip over other garments more easily, cling less, and can be warmer.
Some jacket patterns include separate pattern pieces for linings, while many do not. Don't let the lack of a pattern stop you from lining a jacket. You can make lining pattern pieces easily with just a few adjustments to the original jacket pieces.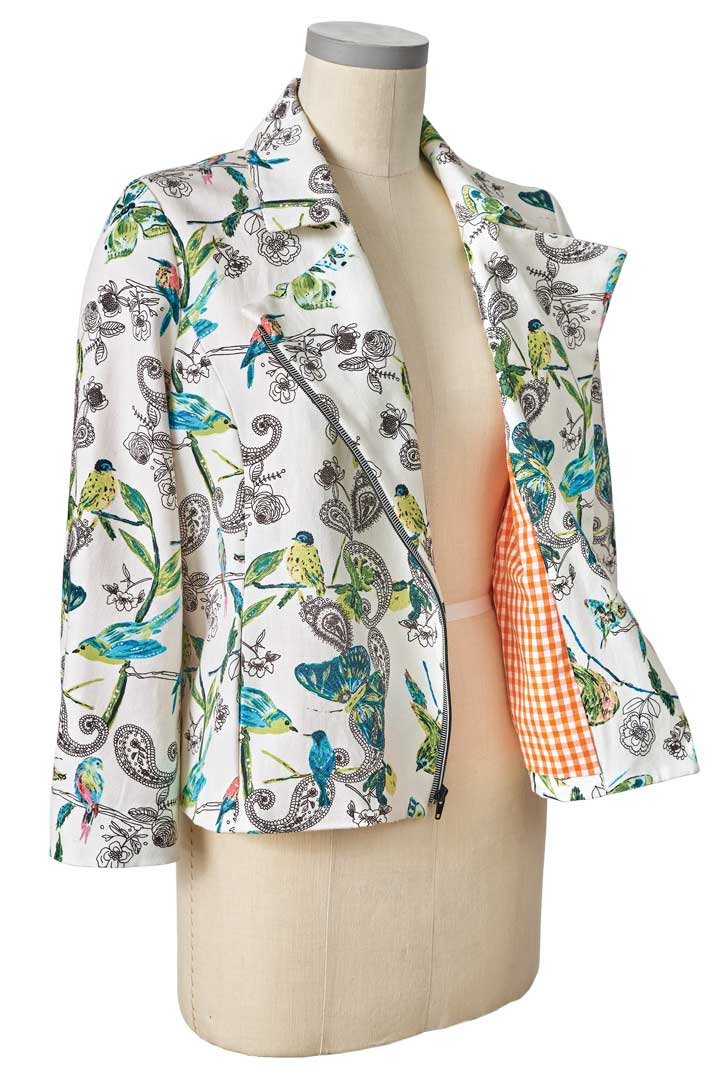 There are many methods for sewing a lining into a jacket, including sewing it completely by hand and various machine-and-hand combo versions. The expression "bagging the lining" means installing a lining entirely by machine. There are several approaches to this. Whatever method you are using, the corners where the front facings meet the hem call for special finishing, as the facing edge typically remains exposed. I'll show you a technique for machine-sewing those corners as part of the lining attachment process. The sewing sequence is different from the usual bagging process, so read carefully to understand the method. It takes a few more steps, but the finish is clean and neat.
Create the patterns
This technique calls for specific hem and seam allowances at the jacket and lining edges. Adjust the garment pattern pieces as described. Use the adjusted patterns to draft a lining pattern, following the red lines on the illustrations below.
Revise the jacket pattern
The jacket pattern needs a 2-inch-deep hem allowance on the front, front facing, back, and sleeve pieces. To attach the lining by machine, the jacket must have a back-neck facing. Make it as wide as the front facing at the shoulder seam.
Linda Lee is the designer of Sewing Workshop patterns, a Bluprint instructor, and an author. This article first appeared in Threads #207 as…
Start your 14-day FREE trial to access this story.
Start your FREE trial today and get instant access to this article plus access to all Threads Insider content.
Start Your Free Trial
Already an Insider? Log in