How to Sew a Beaded Chiffon Dress
Embellish and support a slip dress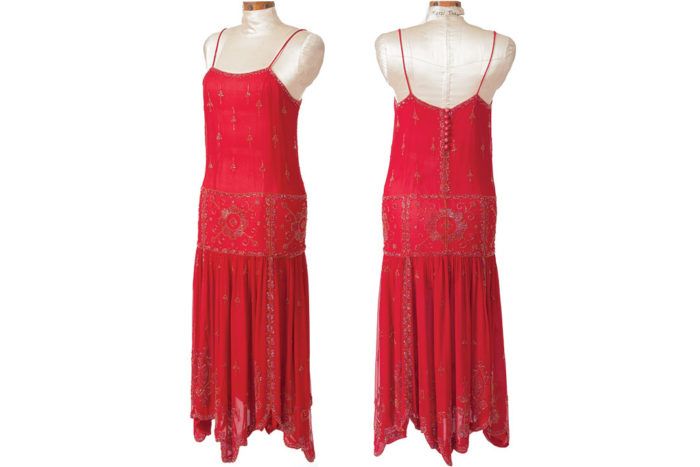 This captivating dress from the 1940s pays homage to the 1920s with its slim silhouette and elegant beaded details. The chiffon fabric was hand-beaded with a tambour needle in a design that outlines each dress section. This strengthens the seamline areas and enhances the flattering style lines. Beaded chiffon is delicate and requires special construction and care techniques.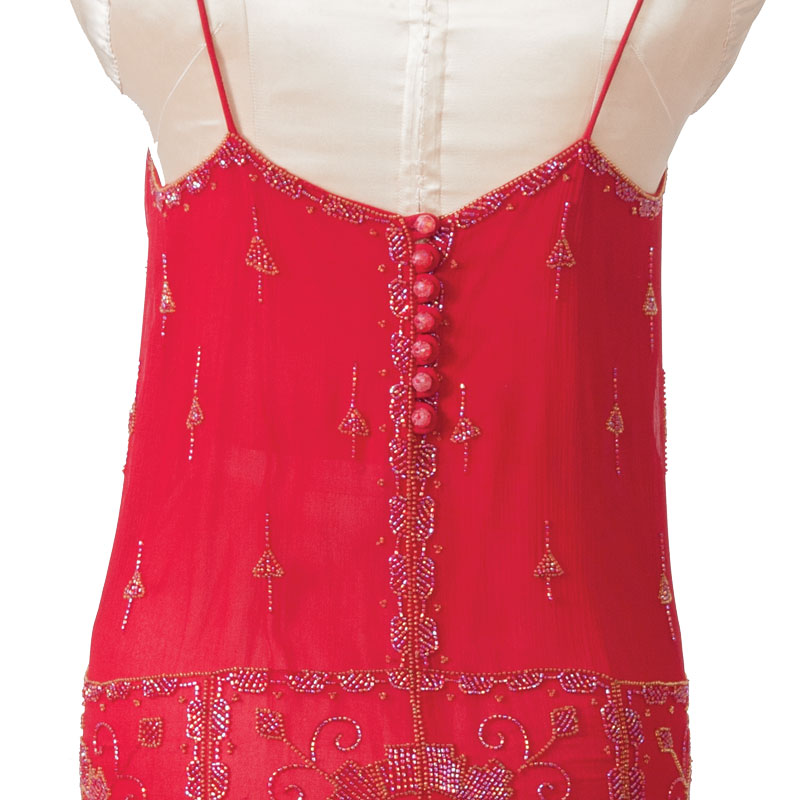 A lovely embellishment of tone-on-tone beading catches the light on this red chiffon dress. The beads were attached with a special tool, creating lines and motifs that make a simple silhouette shine.
The glass beads are beautiful, but they're heavy and may distort the gossamer fabric when the dress is worn or left hanging. To counteract this, I'll show you a way to make corded straps that support the neckline edges and armholes. It's a method that will work for any slinky, beaded dress you make.
Tambour beading
The beads on the inspiration dress are applied with a specialized tool called a tambour needle or tambour hook. With practice, using this tool makes beading linear designs easy and efficient.
The tambour needle is like a very fine crochet hook, but it has a sharp point. These needles come in various sizes for different fabrics and threads. The beading design is marked on the fabric wrong side, and the fabric is stretched, right side down, in a frame. The beads are strung on the thread, which is held on the fabric right side.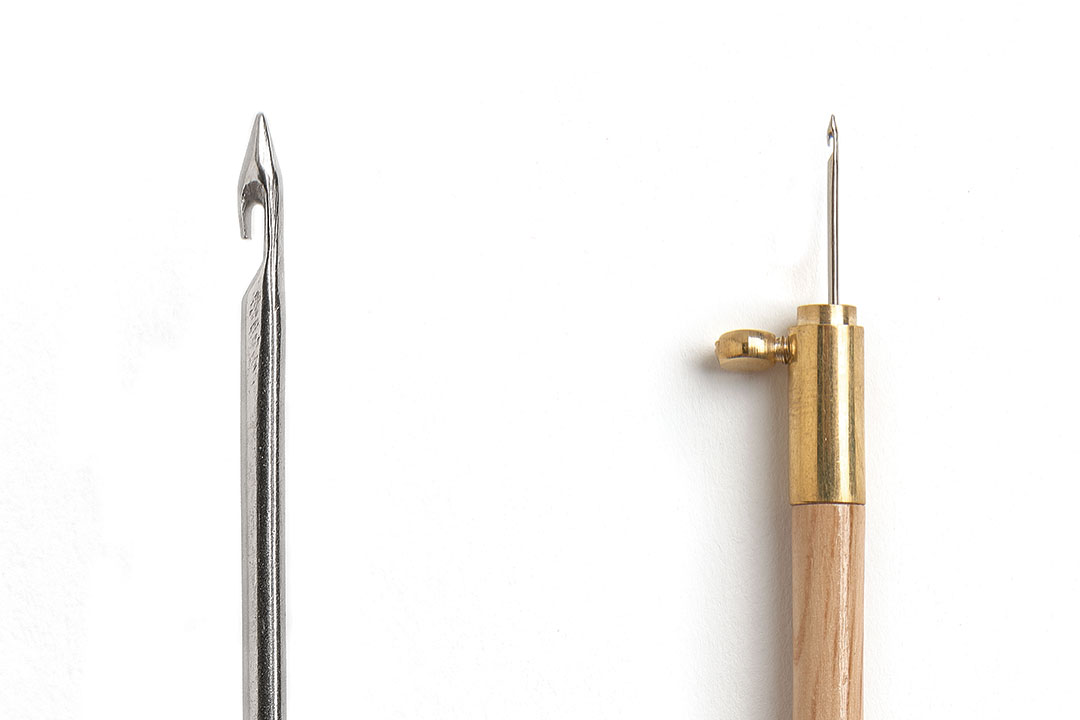 To apply the beads, the needle is inserted through the fabric from the wrong side. The needle's hook grabs the thread and pulls it to the wrong side, locking a bead into position. The technique produces a chainstitch on the wrong side, and a neat, even row of beads on…
Start your 14-day FREE trial to access this story.
Start your FREE trial today and get instant access to this article plus access to all Threads Insider content.
Start Your Free Trial
Already an Insider? Log in