An Exquisite Beaded Embroidery Sleeve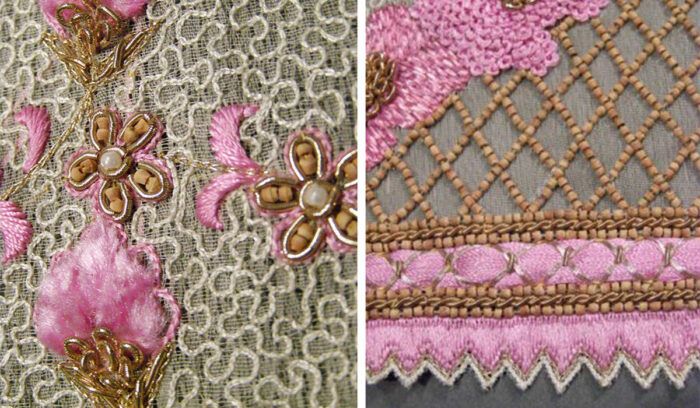 I recently came into possession of spectacular beading and embroidery on sleeves and a bodice. These pieces have needle embroidery, tambour embroidery (worked with a needle that looks like a tiny pointed crochet hook), and bullion work (worked with tiny metal coil, most times either gold, or gold-plated metal).
This post shows the sleeves. As you can see in the first photo, the sleeve was worked on ivory organza. The stitching lines were hand-basted onto the organza, and the entire piece was worked in a frame before it was cut out. This is called working "in the flat".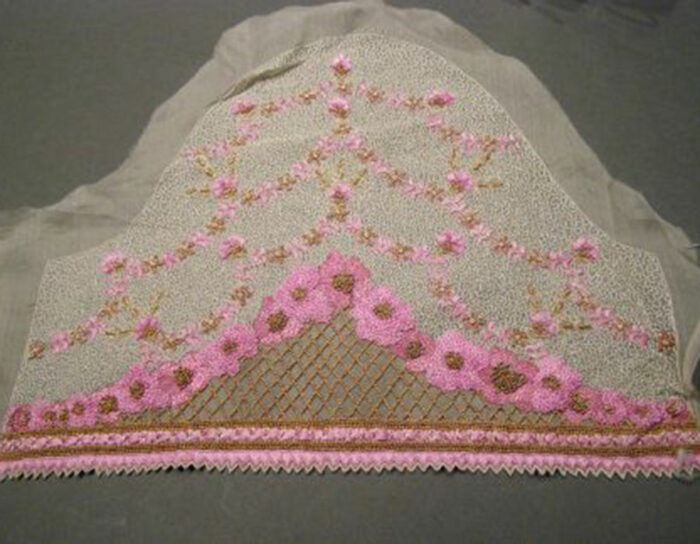 As it came to me, it was cut out, with 1″ wide seam allowances.
Zooming in closely, reveals a universe of detail not apparent in a long shot. The ground pattern of stippling, is done with a fine tambour chain stitch. The flowers reveal a combination of beading, tambour chain stitch, satin stitch, bullion work, and chenille work.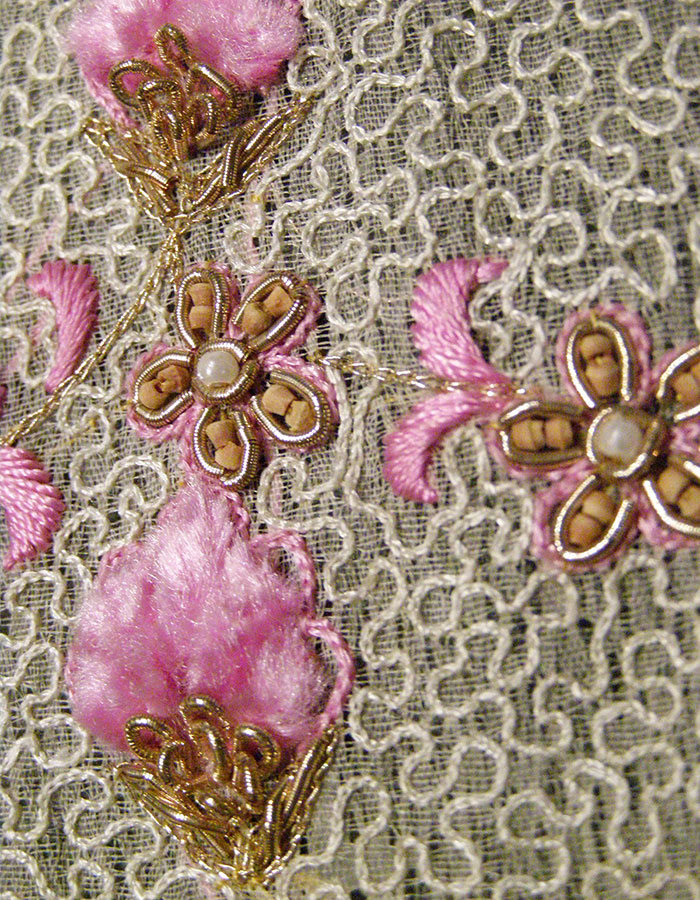 This photo is the back of the work in this area–I like to look at the back almost as much as I like looking at the front.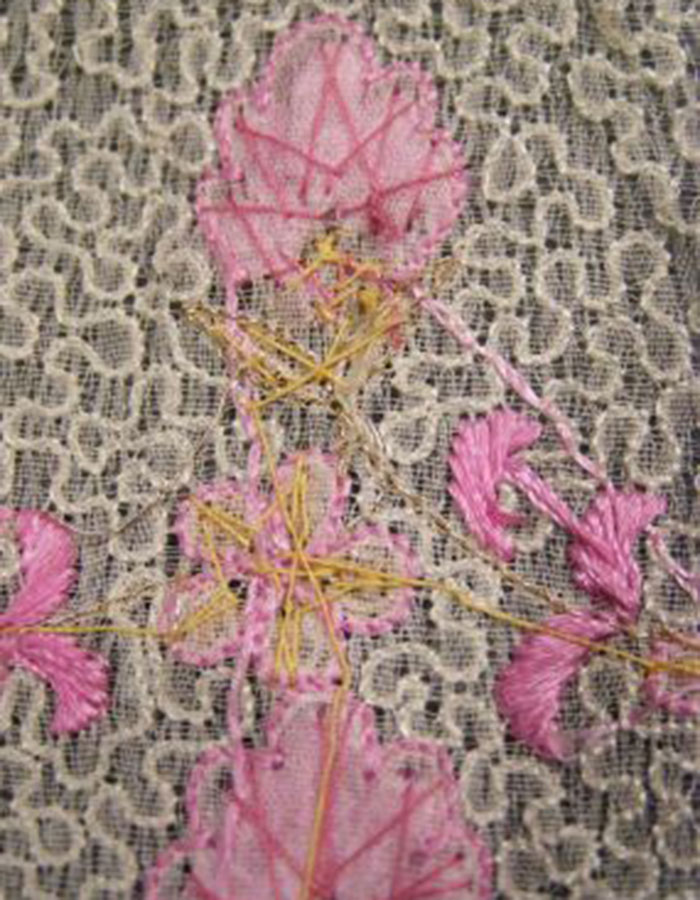 Here's detail of the branch…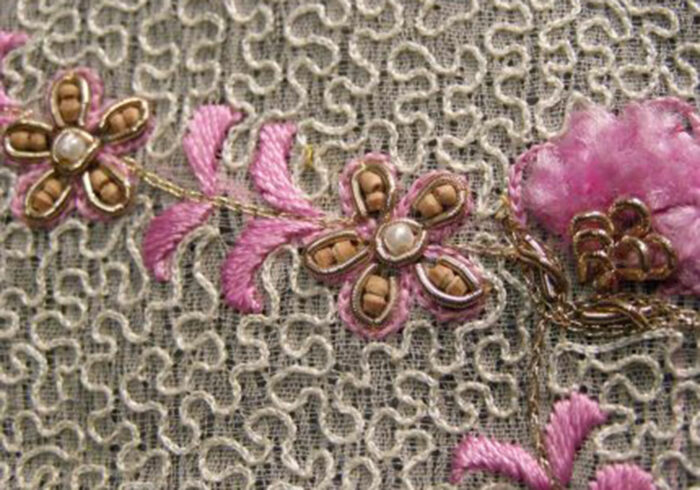 …and detail of the bullion work and chenille.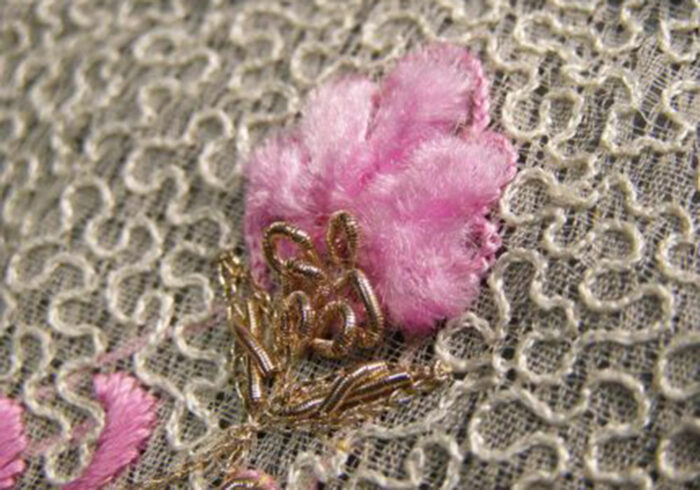 Here's the wrong side.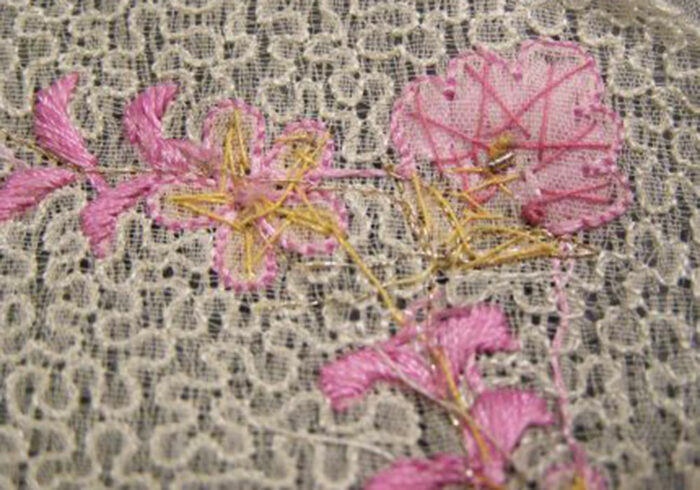 Further down the center of the sleeve, more of the motifs.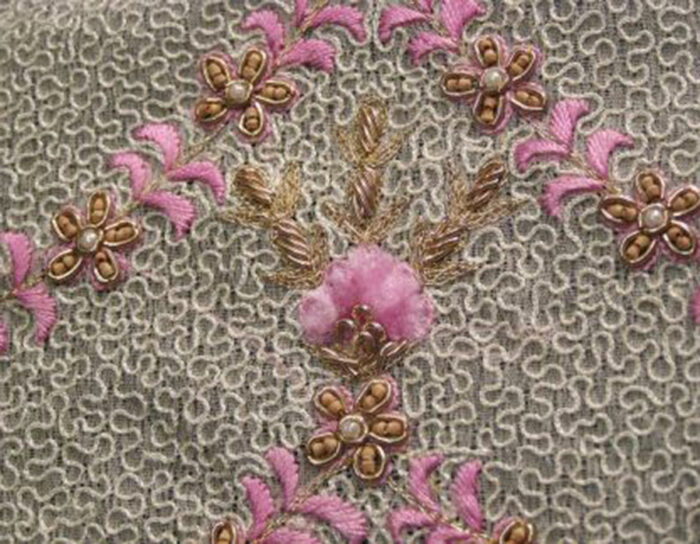 And a close-up of the same–with more bullion work, chenille, and tambour with gold thread.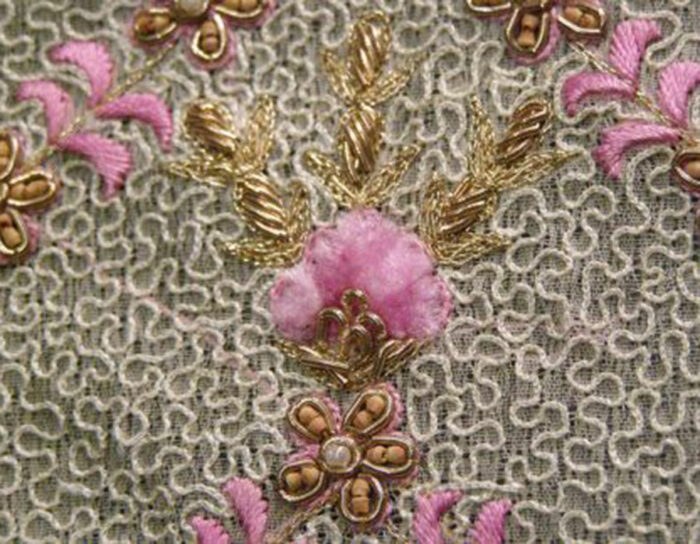 And again, the back of the work.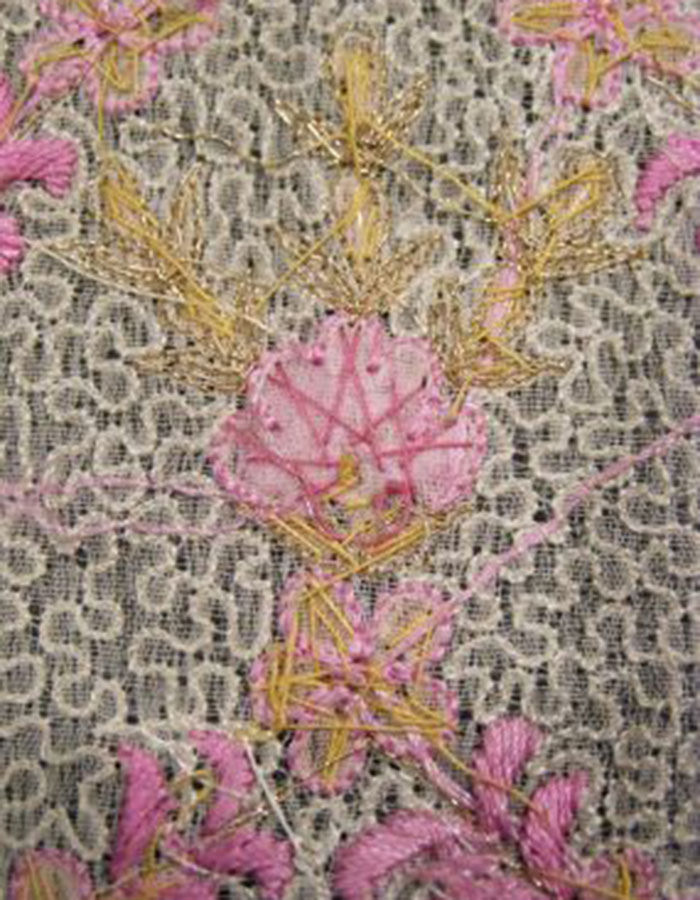 The lower part of the sleeve has some lovely detail.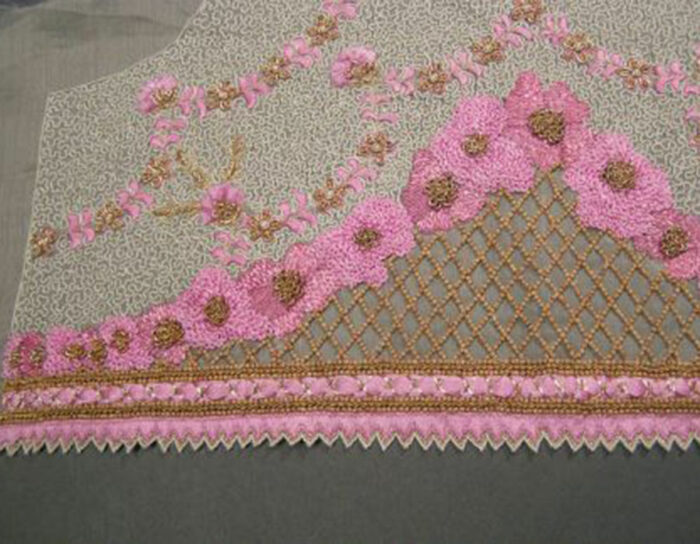 In addition to the beading and bullion work, the flowers show some beautiful thread embroidery, and tambour work.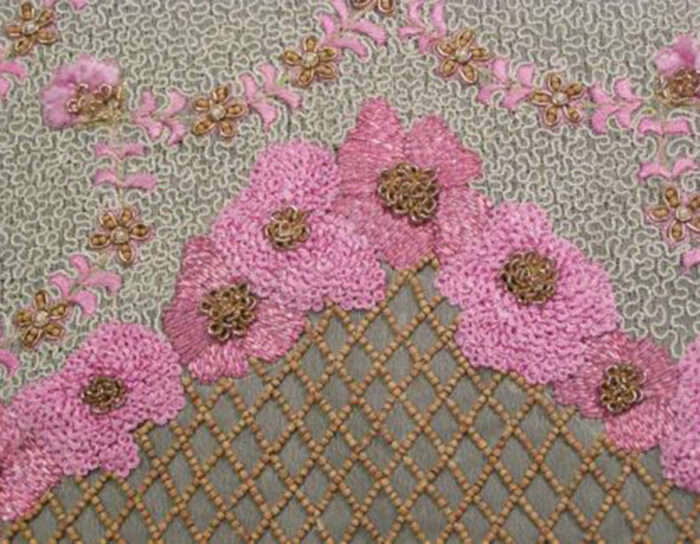 Here's the back of this portion.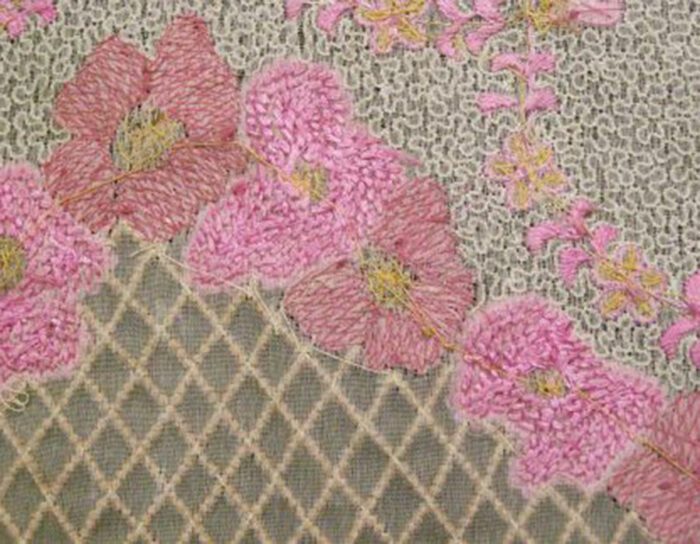 Close-up of the flowers shows the beautiful embroidery (the "loopy" stitching), tambour embroidery (satiny stitches) and bullion work (centers of the flowers).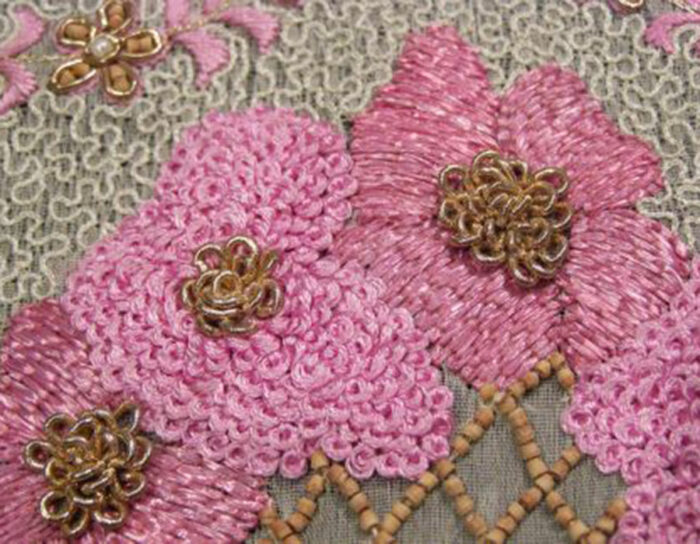 The back shows what the different stitching…
Start your 14-day FREE trial to access this story.
Start your FREE trial today and get instant access to this article plus access to all Threads Insider content.
Start Your Free Trial
Already an Insider? Log in