Sewing Tip: Cutout Croquis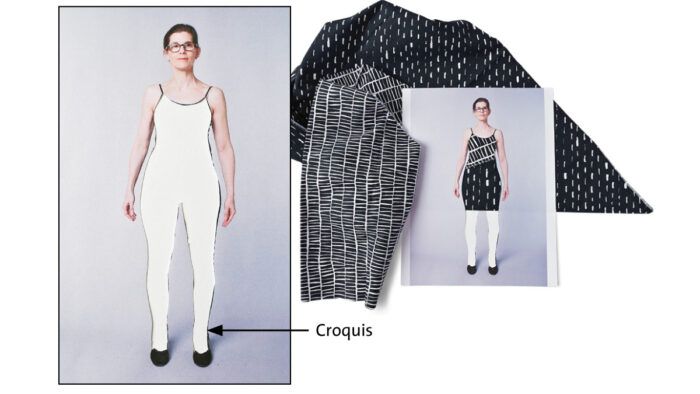 My body is asymmetrical due to scoliosis, and photos help me understand fit. I took photos in close-fitting clothes and printed them. I then made a personal croquis by cutting out my body outline, leaving a me-shaped opening in the paper. You can place the croquis in a clear page protector if desired. The croquis cutout is helpful in choosing fabrics and evaluating colors in actual fabric or with online swatches. I lay the cutout over fabric or hold it over the computer screen to see how designs or fabrics look on my shape. Testing color-blocking ideas and envisioning prints in a garment is fun and simple. I also use the croquis cutouts—placing them over the line drawings—when I buy patterns.
—Joan Lastovica, Somerville, Massachusetts
---
Do you have a good sewing tip? Send it in, and we'll pay you if we publish it in Threads magazine. We'll also select the cleverest tip in each issue, and the winner will receive a gift package from The Taunton Press, including Threads DVDs and instructional sewing books.
Send tips to:
Threads Tips
63 South Main Street
Newtown, CT 06470
or by email at: [email protected]