Sewing Events and Style Exhibitions
These events and exhibitions are bound to inspire your sewing.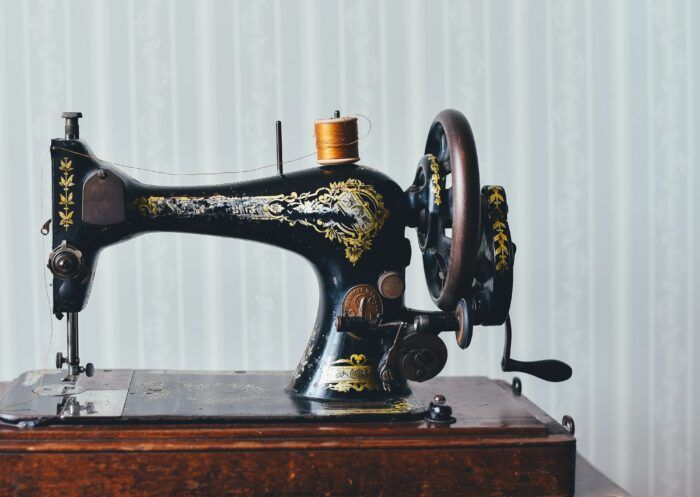 In the last few weeks, several people have told me about a cool sewing event or exhibition they attended. With more museums and exhibition halls fully reopening, we're happy at Threads to resume our practice of sharing with you some of the most anticipated sewing events and gallery exhibitions—and, of course, exciting virtual events.
We will be editing and updating this page regularly, around the first of each month. We hope you enjoy getting back to sewing events and exhibitions as much as we do.
---
September 10, 2021–February 20, 2022
Brooklyn Museum, Brooklyn, New York
What an amazing opportunity! Visit the Brooklyn Museum for a chance to get up close to some of fashion's most elegant and groundbreaking designs.
"The New York premiere of the exhibition Christian Dior: Designer of Dreams traces the groundbreaking history and legacy of the House of Dior. The exhibition brings to life Dior's many sources of inspiration—from the splendor of flowers and other natural forms to classical and contemporary art.
With objects drawn primarily from the Dior archives, the exhibition includes a vast array of over two hundred haute couture garments as well as photographs, archival videos, sketches, vintage perfume elements, accessories, and works from the Museum's collection."
---
Monday, February 7, 2022
The televised event "Riveted: The History of Jeans" tells the fascinating and surprising story of the iconic American garment.
"Worn by everyone from presidents to supermodels, farmers to rock stars, they're more than just a pair of pants — America's tangled past is woven deeply into the indigo fabric. From its roots in slavery to the Wild West, youth culture, the civil rights movement, rock and roll, hippies, high fashion and hip-hop, jeans are the fabric on which the history of American culture and politics are writ large. Written, directed and produced by Anna Lee Strachan and Michael Bicks and executive produced by Cameo George, "Riveted: The History of Jeans" premieres Monday, February 7, 2022, 9:00-10:00 p.m. ET (check local listings) on AMERICAN EXPERIENCE on PBS, PBS.org and the PBS Video App."
---
March 2–6, 2022
This five-day event is a great way for sewing enthusiasts to learn from home. Visit the link above for more information. Event organizers had this to say:
"Whether you're a lifetime quilter, me-made wardrobe expert, devoted cosplayer, or a whimsical DIY-er, you'll find a variety of activities and resources to spark your imagination and bring your creative vision to life."
---
Zoom lecture: 8–9:30 p.m. (GMT), February 22, 2022
At least four of us at Threads found this particularly interesting, with art historians, literary geeks, and feminist theory nerds among us. This inexpensive Zoom lecture is on our February agenda after reading some of the upcoming lecture information:
"Why were surrealists so preoccupied with the imagery of the sewing machine? Artists such as Man Ray, Salvador Dalí, Óscar Domínguez, and Joseph Cornell devoted artworks in different mediums to the iconography of the sewing machine. Elisa Breton, Alan Glass, Maurice Henry, Konrad Klapheck, and others followed suit later in the 20th century. Certainly, surrealists were inspired by the infamous simile of the late-19th century writer Comte de Lautréamont in his experimental text, Les Chants de Maldoror (The Songs of Maldoror) (1868–69): a desired male lover is as handsome "as the chance juxtaposition of a sewing machine and an umbrella on a dissecting table!" However, a closer examination of surrealist texts from the interwar period reveals that figures such as André Breton and Óscar Domínguez were also deeply interested in the sensational 19th century French medical discourse about the gynecological dangers of sewing machine work for women."
---
Submit your sewing events or style exhibitions to Threads
Do you have an event you would like us to feature? Email the information to [email protected]
Get the latest including tips, techniques and special offers straight to your inbox.