Sewing Events and Style Exhibitions
These events and exhibitions are bound to inspire your sewing.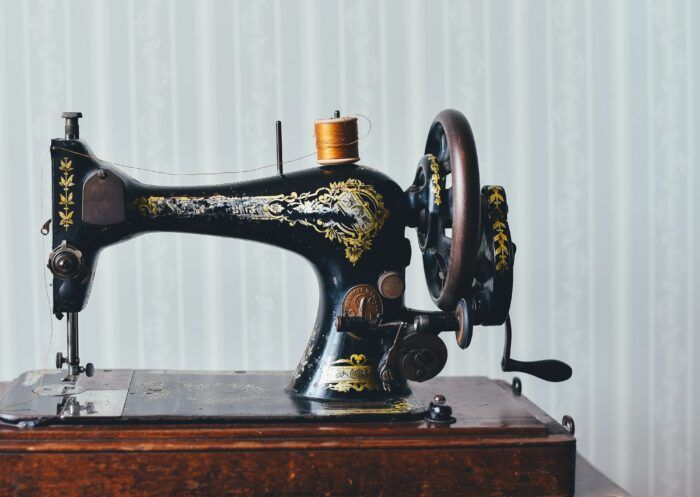 In the last few weeks, several people have told me about a cool sewing event or exhibition they attended. With more museums and exhibition halls fully reopening, we're happy at Threads to resume our practice of sharing with you some of the most anticipated sewing events and gallery exhibitions—and, of course, exciting virtual events.
We will be editing and updating this page regularly, around the first of each month. We hope you enjoy getting back to sewing events and exhibitions as much as we do.
---
September 18, 2021 – September 5, 2022
Now on view at The Met Fifth Avenue
"The Costume Institute's In America: A Lexicon of Fashion, launches a two-part exploration of fashion in the United States in the Anna Wintour Costume Center. It establishes a modern vocabulary of American fashion based on its expressive qualities.
This portion of the exhibition uses the organizing principle of a patchwork quilt. A signature quilt begun in 1856 from The Met's American Wing collection opens the show, and serves as a metaphor for the United States and its varied cultural identities.
Approximately 100 men's and women's ensembles by a diverse range of designers from the 1940s to the present are featured. Enclosed in scrimmed cases that represent three-dimensional "patches" of a quilt, they are organized into 12 sections that explore defining emotional qualities: Nostalgia, Belonging, Delight, Joy, Wonder, Affinity, Confidence, Strength, Desire, Assurance, Comfort, and Consciousness.
Part two, In America: An Anthology of Fashion—opening in the American Wing period rooms on May 7, 2022—will present sartorial narratives that relate to the complex and layered histories of those rooms."
---
Opening March 19, 2022
Victoria & Albert Museum
This exhibition explores how designers, tailors and artists – and their clients and sitters – have constructed masculinity, and unpicked it at the seams.
---
July 6 – 8, 2022
A festive air of Africa, creativity and community! From the comfort of your home.
---
The Museum at FIT
June 1, 2022 – November 6, 2022
"Dior + Balenciaga: The Kings of Couture and Their Legacies features fashions by the two most important couturiers of the mid-20th century, Christian Dior (1905–1957) and Cristóbal Balenciaga (1895–1972). Featuring approximately 65 garments and ensembles drawn solely from The Museum at FIT's permanent collection, it is the first exhibition to juxtapose the work of these legendary designers, side by side."
---
Submit your sewing events or style exhibitions to Threads
Do you have an event you would like us to feature? Email the information to [email protected]
Get the latest including tips, techniques and special offers straight to your inbox.