5 Tips for Better Sewing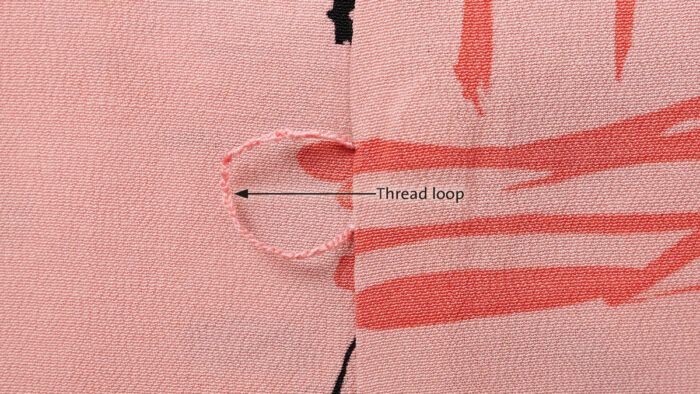 1. Best Tip:

Retractable belt loops
Sometimes you make a dress that you plan to wear with or without a belt, depending on the occasion. Loops or carriers are helpful when you choose to include a belt, but they look silly when you don't. I added retractable chainstitch belt loops to a dress. 
Here's how: Instead of anchoring the loops' ends to the garment on the wrong side, knot them together. The result is literally a loop that passes through the garment's seam. When you don't wear a belt, pull gently on the knot to retract the loop; only a short length of chain is visible along the garment's side seam. Pull the loop out again to use it.
—Gail McKay, Penfield, New York
2.
Baking mat for fusing
I bought a silicone baking mat that is useless in my kitchen but works great for iron-on interfacing. I no longer have fusible glue stuck to my ironing board cover. I just put the material and interfacing on the mat and press away. 
—Eleanor Gibson, Netanya, Israel
3. Upcycle button plackets
I have been making baby quilts for the Linus Project, and have tried to source fabric inexpensively and sustainably by buying extralarge men's woven cotton shirts at Goodwill. I cut off the collars, cuffs, and button bands and use the flat fabric to piece the quilts.
I realized if I cut the button bands off with a fabric allowance of 1/2 inch to 1 inch, I could reuse the bands as closures on duvet and pillow covers, without having to measure and make buttonholes. This is a great time-saver. I also sewed several buttonhole bands together horizontally to make a holder for earrings. 
—Charlotte Laslo, Westminster, Maryland
4. Clean your rotary cutter
I would like to share a tip that improves a rotary cutter's performance. I placed a new blade in my rotary cutter before starting a new project. I noticed the rotary cutter was not cutting the fabric as easily as I hoped. Since I always clean my sewing machine (bobbin case, feed dogs, and so on) before starting a new project, I thought I would see if my rotary cutter needed cleaning. I disassembled my cutter and was amazed—and dismayed—to see the buildup of lint and dirt. I cleaned all the parts, except the blade, with tap water and a cotton swab. I pay extra attention to all holes and threaded parts. After drying the parts with a paper towel, I reassembled the cutter. I could not believe the improvement. Now, I plan to clean my rotary cutter each time I change a blade.
—Peggy Markland, Dayton, Ohio
5.
Piece and match
In order to accommodate a wide, semi-circular skirt pattern on fabric with a directional print, I needed to turn a fold into a seam, which required adding a seam allowance. I marked the foldline on the fabric with tailor's tacks. To mark the seam allowance I needed to add, I pinned 5/8-inch-wide ribbon along the foldline and cut outside that. The fabric's motifs now flow in the same direction and line up properly.
—Louise Sankey, Hereford, Herefordshire, England
---
Send us your tips
We pay for every tip we publish. The best tip winner receives a gift of Taunton Press products.
Threads Tips • PO Box 5506 • Newtown, CT 06470-5506 • or via email: [email protected]