Book Giveaway: "Gertie's New Book for Better Sewing"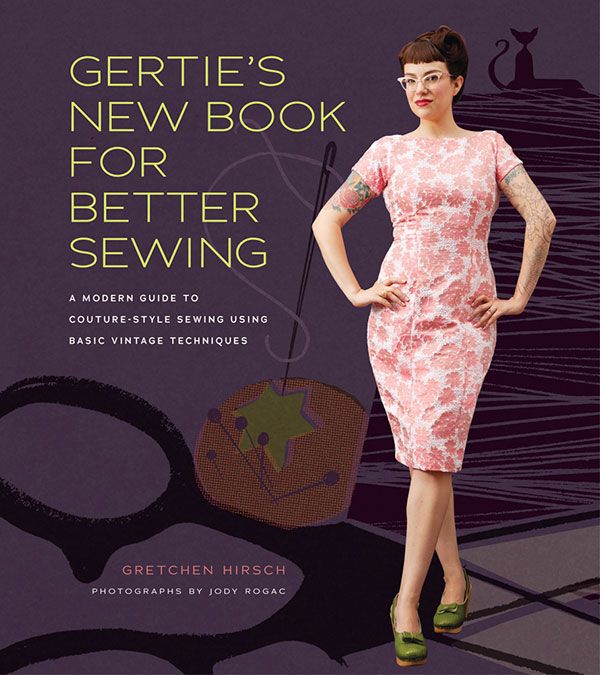 GERTIE'S BOOK!
From the creator of one of the web's most popular sewing blogs, Gretchen Hirsch, comes Gertie's New Book for Better Sewing (STC Craft | A Melanie Falick Book 2012). Starting from her blog, Gertie's New Book for Better Sewing is an extension of more techniques and styles.
We're giving a way a copy in honor of Gretchen's interview in the upcoming Fall 2013 SewStylish issue (on newsstands in early August). 
WHAT'S INSIDE THE BOOK
This book includes the steps to sewing retro fashions, prepping tools, machines, and fabric, essential techniques, stabilizing and tailoring, patternmaking, and fitting.
The looks featured in this book are inspired by vintage fashion and Gertie's spirited, modern style. Also included is a pattern collection of 25 wardrobe essentials, lessons on couture techniques, and pattern customization.
YOU COULD WIN!
Do you follow Gertie's New Blog for Better Sewing? Would you like to learn more about her techniques?
Write a comment on this post and you could be chosen to win this giveaway! The deadline for comments is 11 p.m. EST, Sunday, March 24, 2013. The winner will be chosen Monday, March 25, 2013. The winner will receive an announcement via email.
Good luck!