The Author of Make, Sew and Mend: Traditional Techniques to Sustainably Maintain and Refashion Your Clothes Shares Her Creative Journey
YouTube star and author leads fans through sewing and dress history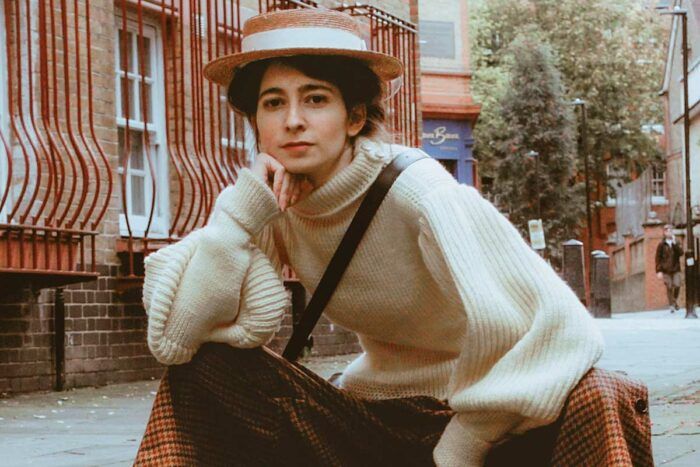 When dress historian, author, and filmmaker Bernadette Banner started a YouTube channel in 2018, it was a means to combine and share her interest in garment construction and her passion for visual storytelling. Staying true to her interests, she releases engaging and high-quality videos, drawing a following that has grown to more than 1.3 million subscribers. 
Banner founded her channel after she embraced traditional hand-sewing techniques as a student at New York University's Tisch School of the Arts. Working with dress historians and then as a costume assistant on Broadway spurred her love of historically accurate garment construction. Her meticulous slow-sewing approach and application of traditional techniques comes through in her content. Her eponymous channel offers many garment creation posts, as well as videos about pre-World War II garments, exploration of historic sites, investigations of dress-related concepts, technique experimentation, and collaborations with a variety of experts who practice similar methods. Visit Banner's channel and you'll be treated to a glimpse of the past, while likely getting inspired to sew in the near future. You can also see her creations and process on Instagram @bernadettebanner.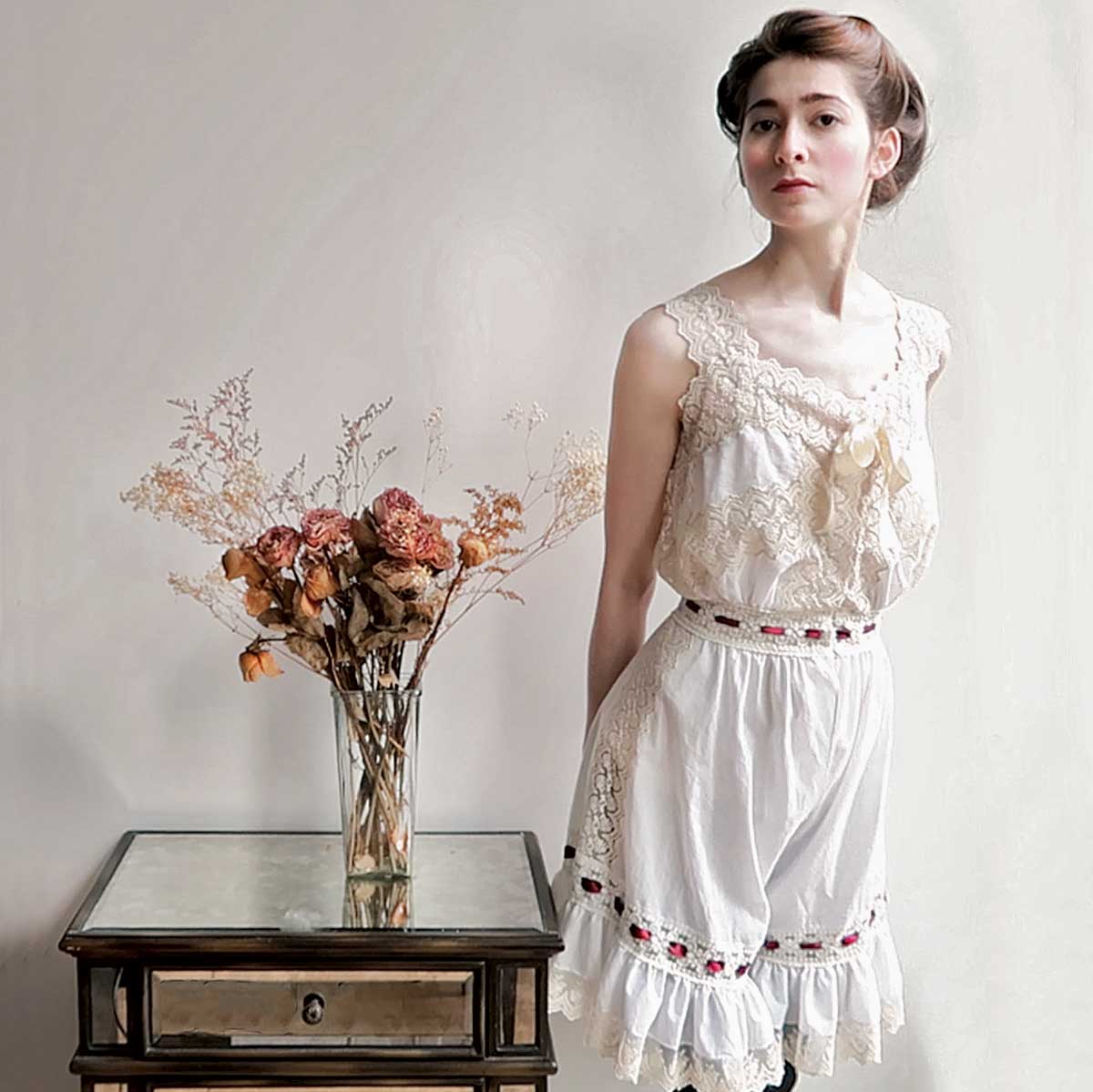 Find even more detail and sewing techniques in her recently released book, Make, Sew and Mend: Traditional Techniques to Sustainably Maintain and Refashion Your Clothes (Page Street Publishing, 2022).
TH: How did you get interested in garment construction of the late 1800s/early 1900s?
BB: Everyone, I find, has a certain period or periods that they gravitate toward. The period 1890 to 1910 spoke to me initially for reasons I couldn't quite define. I've since come to realize it is largely due to the practicality of the dress styles. This was a period in which greater numbers of women began to enter the workforce and hold independent careers in prestigious fields. With that came a necessary adaptation of dress styles to accommodate the new activities. The delicate balance between fashion and function, and the overall representation of growing female independence, keep me continually returning to this period.
TH: What is your favorite sewing technique?
BB: The fell-stitched hem will always have a special place in my heart. It's one of those stitches that are easy to commit to muscle memory. It has such a compulsory rhythm that it almost does itself.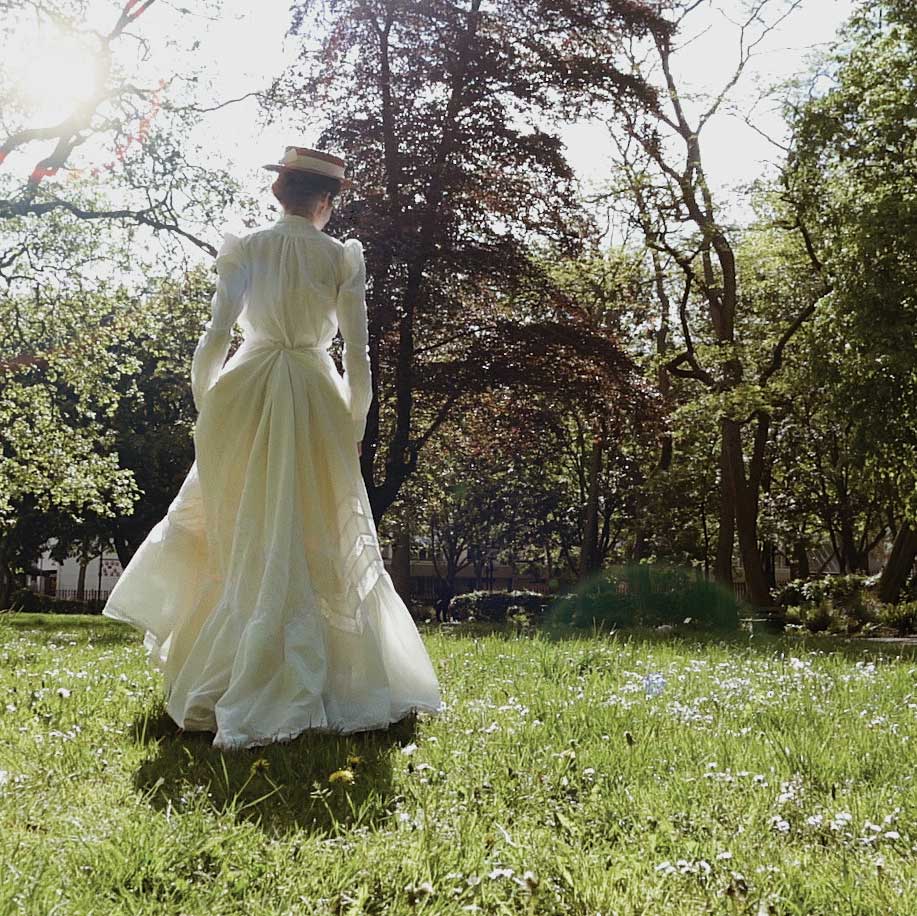 TH: What are your favorite sewing tools? 
BB: I'll never begrudge the good old-fashioned hand needle—a no. 10 sharp, preferably—if the fabric is fine enough. When the project is appropriate, 1860s or later, I do enjoy using antique sewing machines. I have three—a hand-turned lockstitch from 1891, a treadle from 1892, and a hand-turned chainstitch from 1876; they all have slightly different body language, but learning to communicate with them instinctually is the most magical experience, like visceral time travel.
TH: Is it difficult to find the materials you need? 
BB: It depends on the project and the materials required. I do already have go-to sources for staple materials—linens, wools, threads. However, there are some materials and traditional tools that simply aren't mass-produced anymore, and for these I am a big fan of going to independent craftspeople at re-enactors' markets or on Etsy.
TH: Do the garments you create require special care?
BB: The garments I make for everyday wear tend to follow historical tradition—not only in terms of construction but also in regard to wearing and care. Much of the clothing made today is built for regular washing, made from cottons or synthetics that can easily be thrown in a washing machine. Historically, many outer garments were seldom washed, if ever, as they were made from silks or wools that don't respond well to water contact. They could be spot-cleaned, dusted, and aired as necessary. The trick to keeping them fresh is one I found I'd accidentally been practicing for much of my life: layering generously. I am always wearing a cotton chemise, petticoat, shirt, and a pair of stockings under any outfit, all of which can be tossed into the wash as normal; but my overskirts, jackets, coats, jumpers, and dresses will not need much beyond airing and spot-cleaning.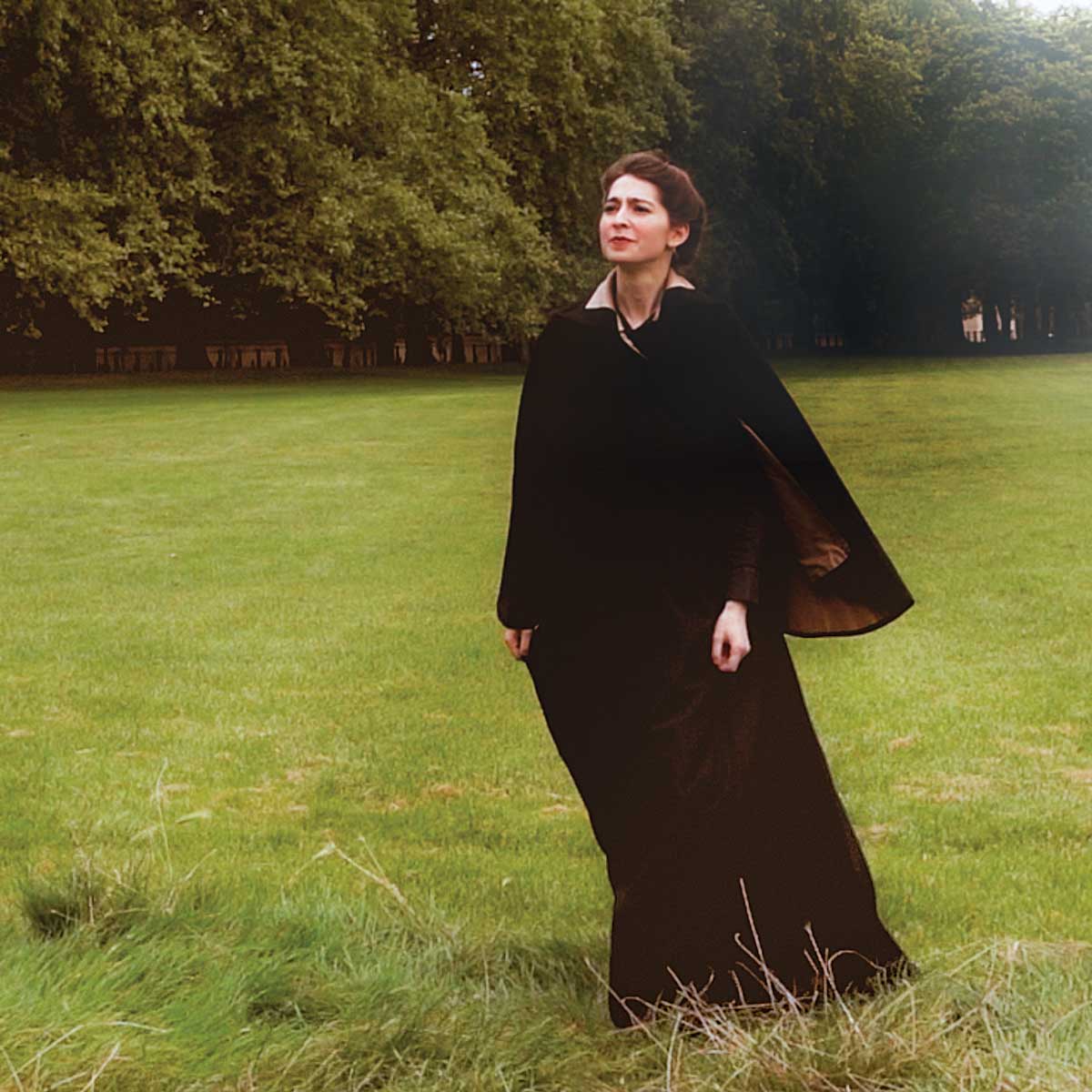 TH: Was it thrilling to work on Broadway costumes?
BB: I am still grateful for that training every day as I continue on this very different career path. It offered a spectacular education in clothing as a means of storytelling, as well as the more practical knowledge of garment construction and materials—quality, function, and practicality. Perhaps more usefully in the long term, it served to build up the work ethic and sense of efficiency I get to enjoy in my independent work today. You learn to commit yourself fully to a project, to strategize large-scale plans, and put in the hours of labor to see them through—and then to eventually let them go.
TH: Do you have any advice for fellow sewers?
BB: Stretch regularly, wear your thimble, and focus your energy only on the things that are in your control. 
---
Sarah Opdahl is a writer based in Connecticut with a passion for cooking and the arts.
Photos: courtesy of Bernadette Banner