Perspectives on Excellence | Letter from the Editor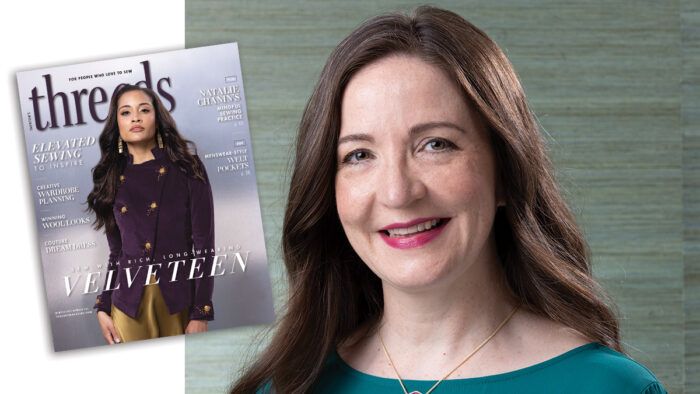 How do you determine value in sewing? It can be an individual, personal perspective, or a shared opinion. On social media, an online audience can instantly reinforce or negate the perceived quality of makers' abilities.
Though we may differ in the standards we set for our sewing, there are commonalities in the approaches that lead to skill improvement. Successful sewers are likely to search out the best techniques and take the risk to employ new-to-them methods. They also share a willingness to invest time in research and preparation, and money in education and materials. They approach solutions creatively and find opportunities in what might be setbacks.
In this issue, we share examples of work and the working philosophies of new and practiced sewers. These beginners and professionals are all achieving and communicating new standards of excellence. Among these projects are personal victories, competitive wins, and ventures that bring creative opportunities to new audiences. You will see well-constructed garments by winners in a national wool sewing contest; meet a teacher developing a following for his self-sewn garments and encouraging message; and learn about one woman's path to sewing her own couture dress. There is also an interview with Alabama Chanin founder Natalie Chanin, whose mission to champion makers continues to evolve.
These stories and others bring inspiration and celebrate the art and craft of sewing. In my own making practice, it took me much trial and error to realize that the most frustration comes from taking out and redoing work I rushed. Though it did not always appeal in the moment, time invested in learning or practicing was, in hindsight, never wasted. It leads to growth and, as people and makers, we should always be searching for opportunities to grow.
– Sarah McFarland, Editorial Director