How to Throw the Ultimate Sewing-Themed Party
9 creative ideas to entertain your guests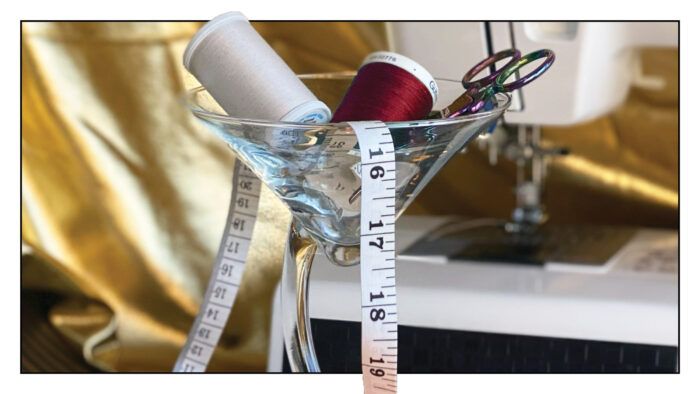 Let's face it, parties are often more fun with a theme. So why not pair your favorite hobby with your favorite people and make a celebration to remember? While sewing is typically a solitary hobby, it can be even more enjoyable when shared with friends. Whether you already belong to a stitching group that has regular meetings or you want to share your love for sewing with a new group of people, this post is for you. We'll explain how to add that special touch to your next sewing gathering so everyone leaves inspired and ready to get started on their next project.
Send out sewing-themed invitations
You can't have a party without spreading the word. Kick things off right by sending out sewing-themed invitations.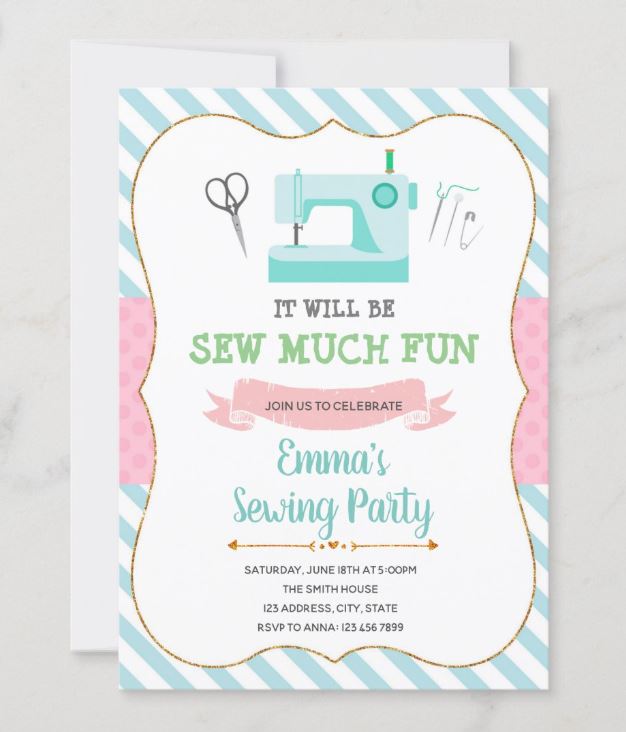 First, determine if you want to mail paper cards or would prefer emailing your guests the details. Either way, there are so many ways to show off your theme. If you're especially artistic, illustrate your invitations. Otherwise, Zazzle.com offers a variety of sewing-themed paper options (one of which is shown above). Alternatively, send an electronic invitation using premade templates from websites such as Paperless Post or Canva. Be sure to tell your guests if they need to bring anything special, and let them know they're going to have SEW much fun.
Assign seats with thread spool place cards
Consider putting place cards at the gathering table to encourage intermingling.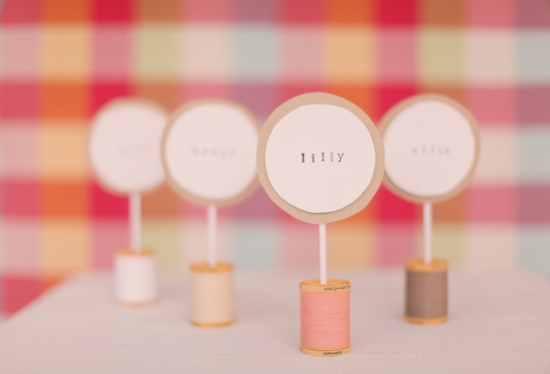 To make the adorable thread spool place cards shown:
1. Cut a piece of card stock into the shape of your choice and write the name of one of your guests in the center of the shape.
2. Cut a slightly bigger version of your desired shape in a contrasting card stock color. Glue the smaller shape from step 1 in the center of this new larger shape.
3. Glue a small, thin stick, such as a coffee stirrer, to the back of the card stock shapes. Then slide the stick's free end into the center hole of a thread spool.
4. Repeat steps 1 through 3 until you have a place card for each guest.
Not only do these make the cutest table decorations, but each guest will go home with a new spool of thread.
Make a tape measure table runner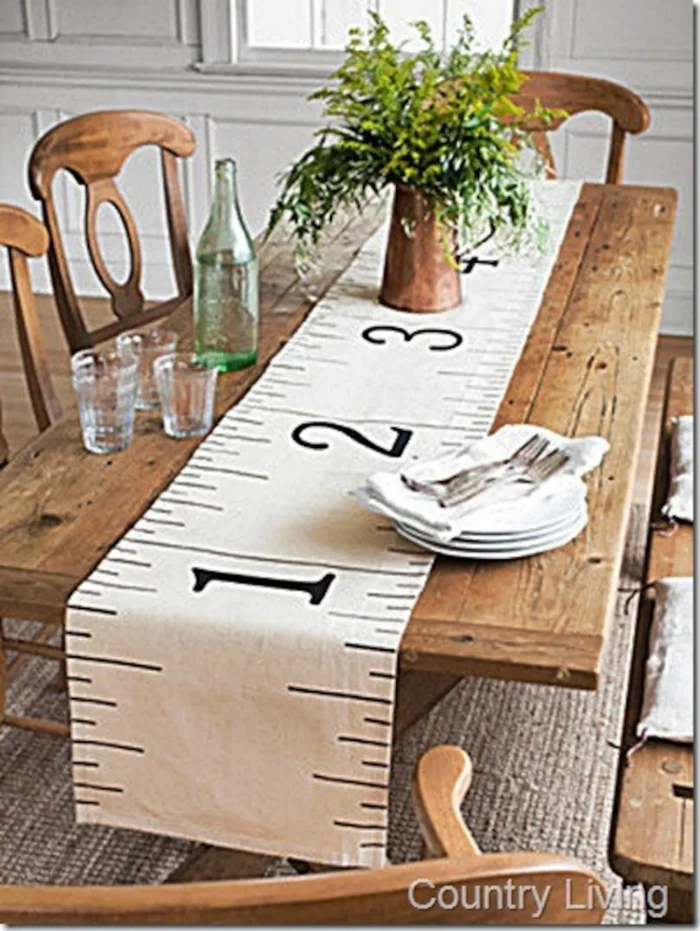 Speaking of table decorations, table runners are an easy way to establish a party's theme. They're often quick and inexpensive to make. To create this charming runner, all you need is some light-colored home décor fabric, a pencil, dark fabric paint, and a tape measure. Simply cut the fabric to your preferred length and width plus 1 inch on each edge. Create a 1/2-inch, double-fold hem on all edges and topstitch in place. Next, divide the fabric's length into eighths and then sixteenths so you have at least three inch-size marks. Mark these measurements with a pencil on both long edges. Paint lines with varying lengths at each marking, as shown above. Finally, paint the corresponding inch-mark numbers next to each full-length line, using stencils if desired.
Repurpose a cable reel into a full-size bobbin table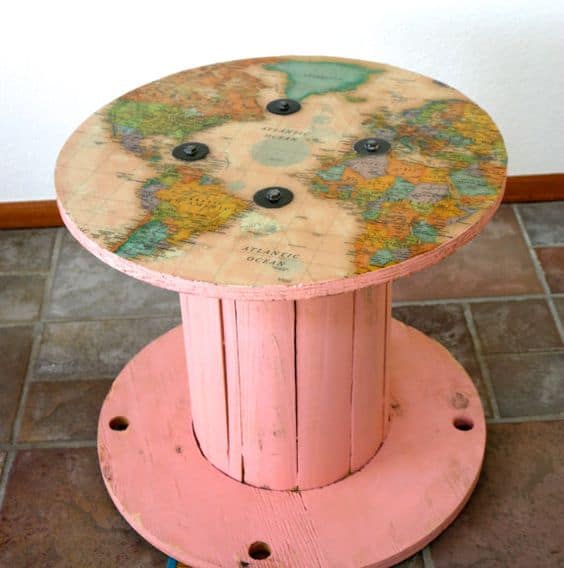 Have you ever noticed how much cable reels look like sewing bobbins? It turns out that repurposing old cable reels into furniture is a big trend that would make an amazing addition to any sewing party. Check out this post for inspiration. Guests will love seeing your creativity, and the table could make a great sewing room addition once the party's over. To find a used cable reel, contact a local cable company or hardware store to see if they have any empty reels you could take home for free.
Use plastic sewing needles as cocktail toothpicks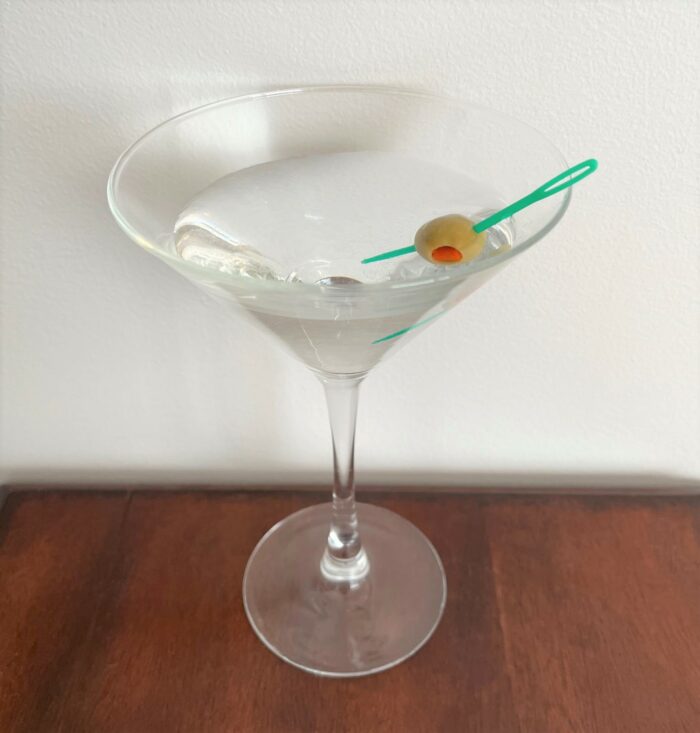 There's a reason why Stitch & Sip events are so popular. Every sewing party needs a good cocktail. So grab a martini glass, place a plastic sewing needle (don't worry, they're not sharp) into an olive, and add some libations for the ultimate sewing party drink. Cheers to another souvenir that's fun and functional.
Treat party guests to button-shaped cookies
Now that the cocktails are covered, it's time to think about the food. We've got just the thing. These Bakerlogy cookie cutters are available in two sizes and make the perfect button-shaped cookies. Better yet, add food coloring to your favorite cookie recipe to create a colorful variety, as shown.
Rock out to a sewing-themed party playlist

It's always a joy to stumble upon a song that features a sewing reference in it. From older hits, such as The Sound of Music's "Do-Re-Mi" to newer pop songs, including Shawn Mendes' "Stitches," sewing references continue to make their way into song lyrics. A sewing party is the best place to show off your curated sewing music collection. Feel free to make your own playlist, or choose from some additional options here. Then challenge your guests to come up with as many sewing songs as they can.
Update your stash with a fabric swap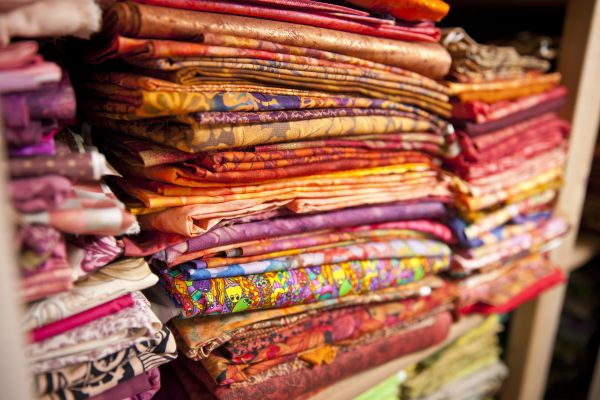 If your guest list is composed of seasoned stitchers, organize a fabric swap so everyone leaves with a refreshing new bundle of fabric. There are several ways to do this. You can have everyone sit in a circle and show off their fabric(s) one by one, or make a game out of it by having each guest wrap their fabric(s) ahead of time and treat it as a White Elephant Gift Exchange. Just make sure to let everyone know ahead of time that they should bring at least one fabric to swap. Who knows? You might find just what you need for your next project.
Learn a new technique together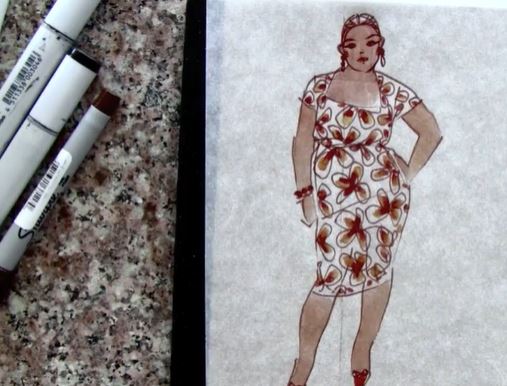 Last, but not least, bringing everyone together under one roof is the perfect time to learn a new technique. If your guests are new to sewing, or, if you're looking for an easy project that doesn't require too many supplies, use this video tutorial to learn how to draw a personal croquis. For more advanced stitchers, try learning how to hand-sew heirloom buttons or artistic buttonholes together to elevate any homemade project.
Now that you know how to throw the ultimate sewing-themed party, let us know in the comments if you've ever hosted or attended a sewing party. Are there any fun sewing-themed ideas you'd like to share?