Quiltmaker Heidi Parkes Tells Stories Through Her Diary Quilts
Improvisational design and hand stitching help her build a personal narrative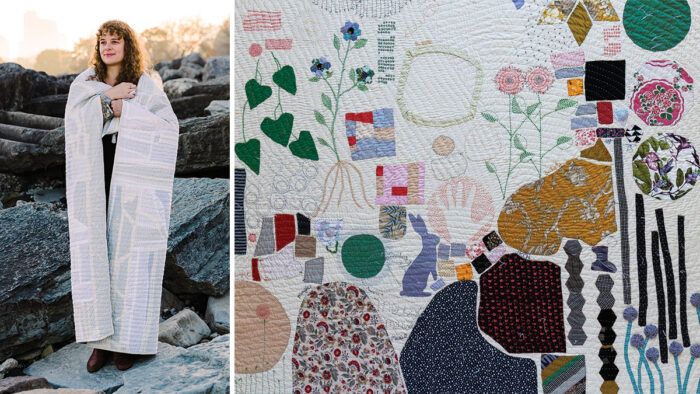 When I was around 10 years old, I got a little diary with a padlock on it. Although I wrote in it infrequently, I felt excited by the idea of storing my secrets and the thought that my story was worth writing down. I acted in most of my high school plays, and my only leading role was as Anne Frank. These two moments have likely nurtured my interest in diary-keeping.
As a professional quilter, my artist's statement has evolved over time, and making diary quilts was something I realized I'd been doing for a while before I named it. I define the "diary quilt" as a quilt that tells the story of the maker. I'll explain how I came to the practice, and share some of its benefits. My approach is improvisational and often abstract, and I love how the process enables me to gain insight as I fashion my narrative through textiles. You don't have to be an experienced quilter to make a diary quilt: A few hand-sewing skills and a willingness to play with fabrics, shapes, and stitches are all you need for your storytelling adventure.
Dare to get personal
My earliest fabric quilts, made in 2013, were largely inspired by the quilts of Gee's Bend, Alabama. I used what fabric I had, sometimes repurposed clothing, and focused on rhythm and assembling dynamic compositions with fabric. There was an inherent element of storytelling connected to the fabric source, the imagery on the prints, and the history behind blocks such as courthouse steps, log cabin, and housetops.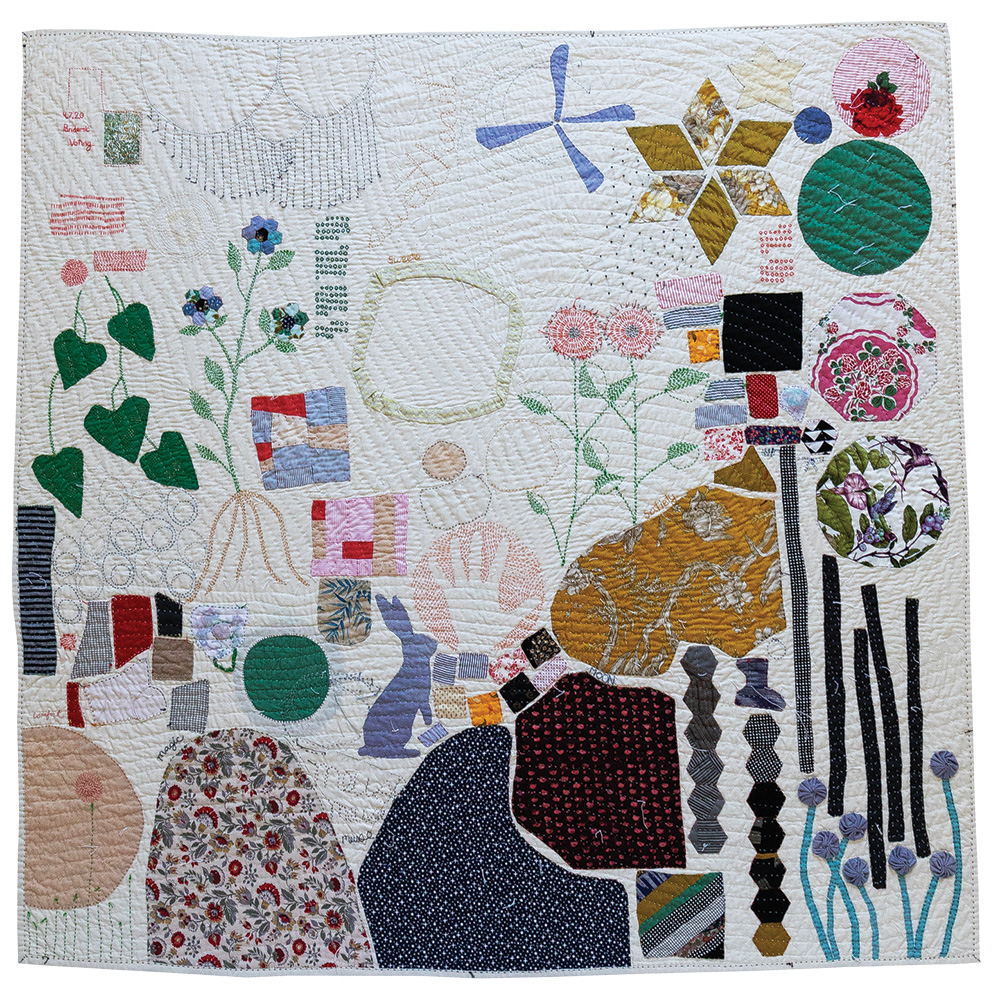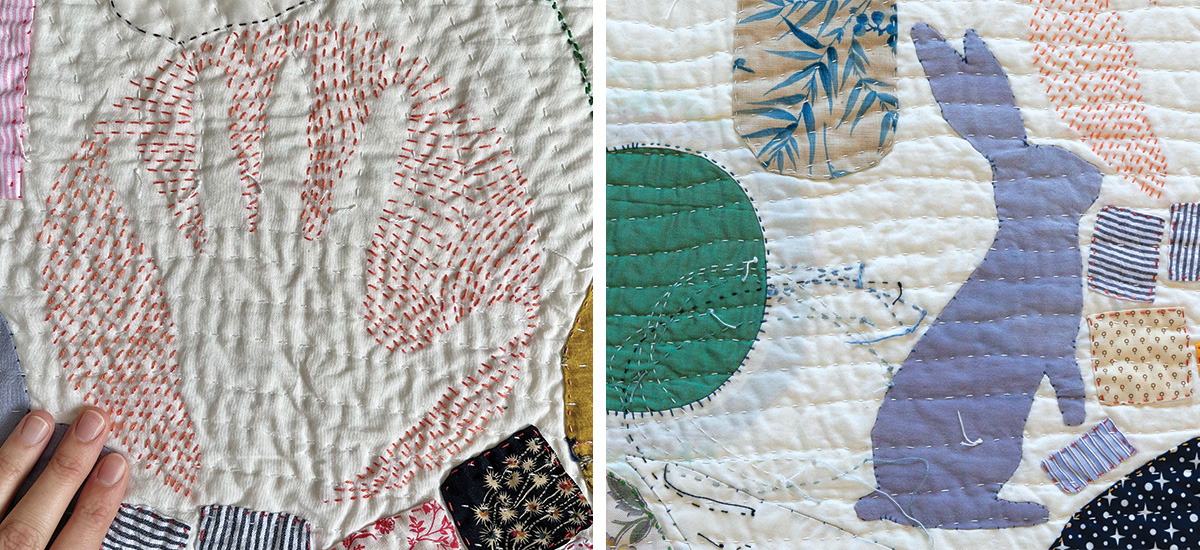 For a time, my quilts were about looking at the sky, the view from the window of an airplane, and…
Start your 14-day FREE trial to access this story.
Start your FREE trial today and get instant access to this article plus access to all Threads Insider content.
Start Your Free Trial
Already an Insider? Log in