Making Time for Draping, with ChaCha N. Hudson | Episode 63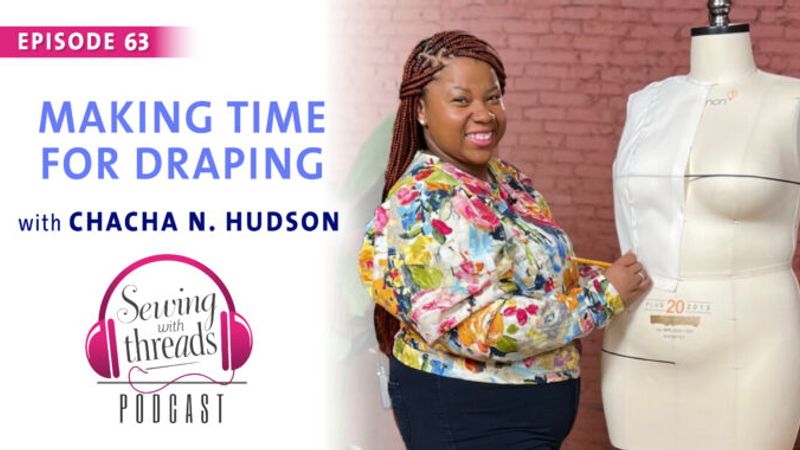 Video: Threads magazine
This episode of the Sewing with Threads podcast features the multi-talented ChaCha N. Hudson. She balances the demands of a teaching career with a personal drive to design.
ChaCha is an assistant professor of fashion design at Syracuse University and co-director of the Fashion and Beauty Communications Milestone program. In a previous podcast episode, ChaCha spoke with Threads about the university's Fashion Without Limits program. It was developed with leadership from the well-known plus-size model Emme. The program challenges fashion design students to conceive clothing for a broader range of body types.
Now ChaCha touches on how and why she makes time to create through the draping process and her recent foray into online teaching for the Threads e-learning program.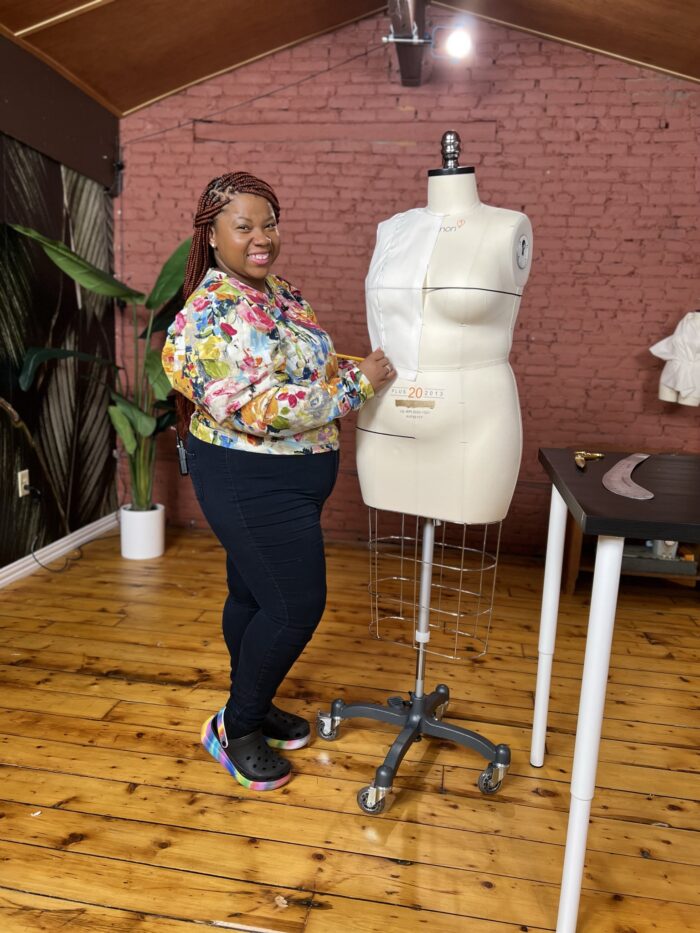 The draping process 
Preparing for classes, teaching, and supporting students by answering questions and providing feedback can leave little time for personal creativity, ChaCha has found. So she came up with an early morning process that provided a solution. 
In the summer of 2022, she decided to get up early and practice draping on her half-scale form. On the small form, she could work with scraps or repurposed fabric from deconstructed garments.  
ChaCha would work to music and let the fabric inform her designs. She developed a process that felt like "sculpture with fabric," she says. Then she filmed and photographed her sessions and the resulting half-scale fashion drapes. You can watch the videos of her full-length, step-by-step draping process on her YouTube channel, ChaChaNKoleStyle, and see condensed versions of the draping process on ChaCha's Instagram and Facebook accounts.
Her recordings and photos capture the draping process, but ChaCha does not make patterns for the drapes. Perhaps surprisingly, she enjoys the fleeting quality of her freestyle draping projects.
"The beautiful thing about it is, after the videos and after the pictures of these garments, they are gone forever," ChaCha says. 
 Teaching principles, not rules
ChaCha's interest in design and self-expression contributed to her participation in the new e-learning class, Fashion Draping Fundamentals. Different designers may tap into their creativity in different ways. Some designers enjoy sketching, while others, like ChaCha, look to textiles and work with fabric.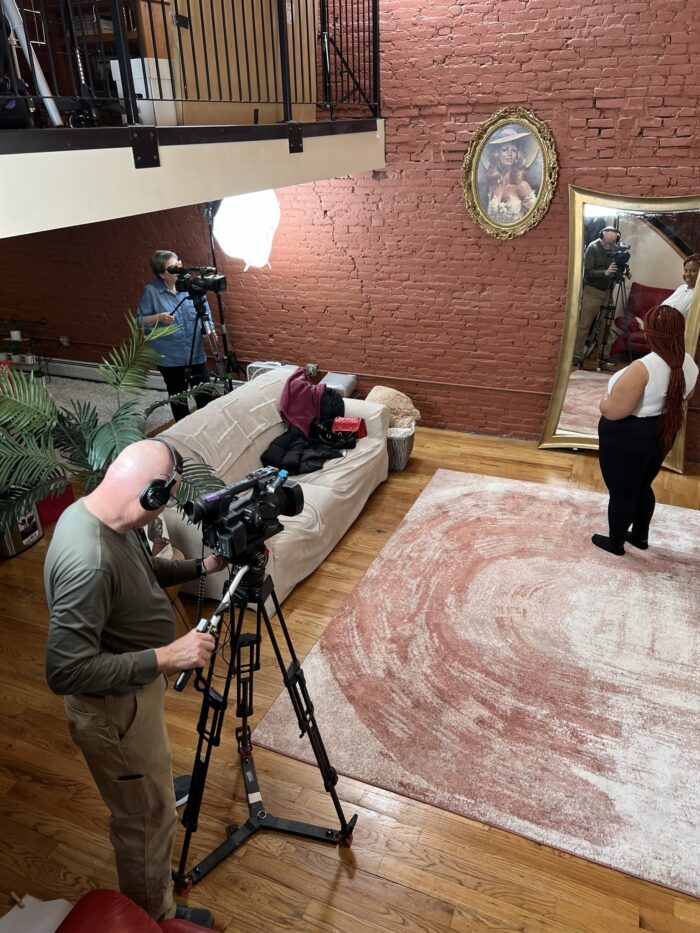 Draping is a design approach that may seem intimidating at first, ChaCha says., "You can express yourself on the dress form, which is what I love so much about it." 
In her course, Fashion Draping Fundamentals, ChaCha aims to teach students principles for the draping process. Students can follow the concepts to create slopers for real garments.

Another factor about the draping process that ChaCha appreciates is how customizable it is. Draping can be an approach that works on principles rather than strict rules. For example, some design books advise that darts need to be a certain length or width., The results with draping may differ, however. 
Draping, ChaCha says, "Gives you the freedom to kind of break the rules."
---
Find out more about ChaCha's projects at ChaChaNKole.com and follow her on Instagram @chachankole.
---
We have created a podcast survey to help guide our content. Please take a moment to answer a few questions.