Handling Sewing Frustrations, with Sarah Veblen | Episode 64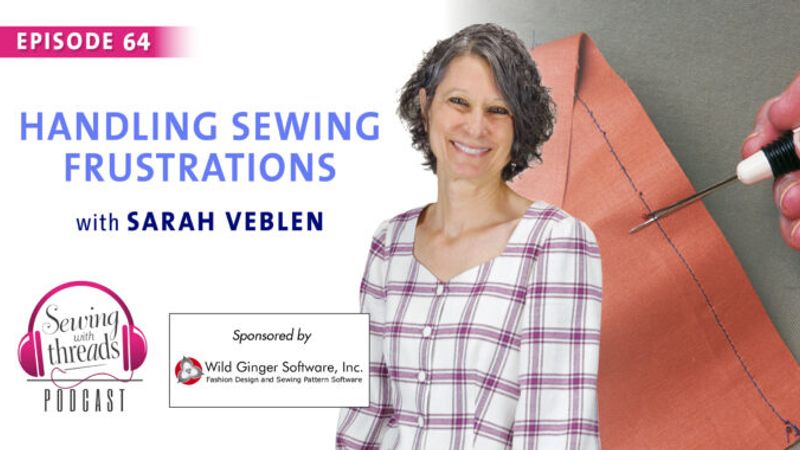 Video: Threads magazine
Author, teacher, and fitting expert Sarah Veblen takes on sewing frustrations and strategies for dealing with them in this episode of Sewing with Threads.
Top sources of frustration
Sarah, who is also a pattern designer and sewing teacher, knows well her own sewing frustrations and those of her students. She shares six top sources of aggravation:
Sewing technique snafus
Ripping out
Patternwork and fitting issues
Sewing spaces
Having too many choices
Being productive
Sarah touches on each of these and offers suggestions for dealing with them and ways to avoid them completely.
Handle your sewing frustrations
Address sewing-related annoyances first by recognizing when you are getting frustrated, she says. Oftentimes, the indicator is somatic—a clenched jaw or knotted stomach muscles, for example. That's when it's a good time to pause for a few slow, deep breaths or to take a break by walking away for a few minutes.
Sarah prevents sewing headaches altogether by making test samples of everything from the planned stitching to the interfacing.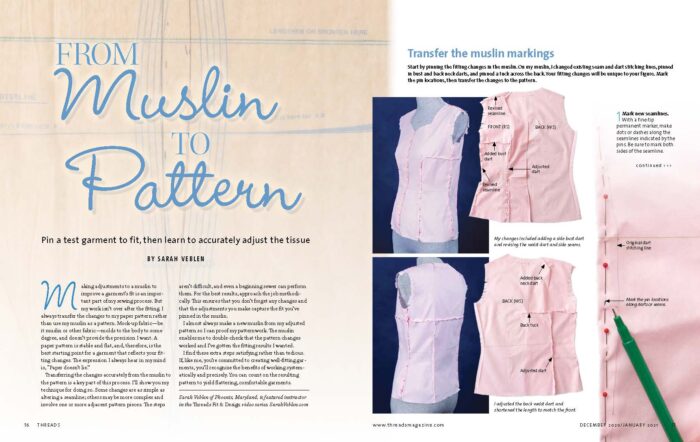 She also offers tips for making muslins, or test garments. A frequent Threads contributor, Sarah has written many articles about fitting, including "From Muslin to Pattern" Threads #212 (Dec. 2020/Jan. 2021).
Thoughtful solutions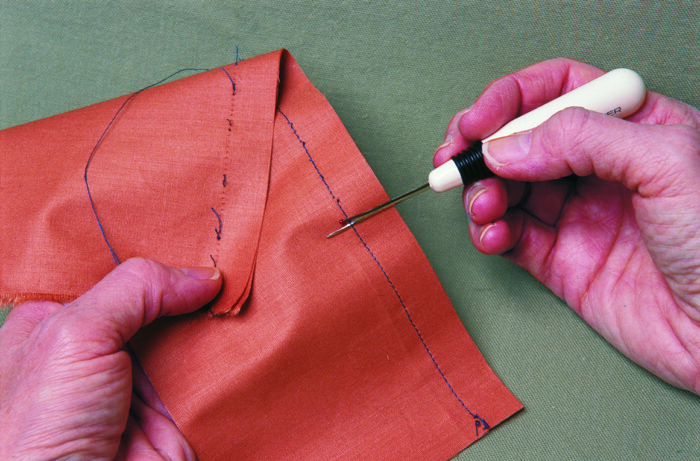 Tune in to learn more of Sarah's practical solutions to handling and even preventing sewing upsets, including when and how to rip out stitches and how to get back to your sewing space after an absence.
---
This episode of Sewing with Threads is brought to you by Wild Ginger.

Every pattern designer can benefit from a streamlined approach to creating instructions.
So Wild Ginger Software is introducing Stitch Kitty v7, the first and only automatic sewing guide-sheet generator.
Stitch Kitty creates professional guide sheets to publish with your patterns. It features detailed sewing instructions and over 7,500 high-quality images to create guide sheets. It covers tops, skirts, pants, jackets, swimwear, foundation garments, and more. Rely on Stitch Kitty to add size charts, cutting guides, suggested fabrics, notion lists, and digital pattern printing instructions.
Get more information, including a free demo, at WildGinger.com/StitchKitty.
---
We have created a podcast survey to help guide our content. Please take a moment to answer a few questions.
---
Sarah Veblen portrait by Marcie Levendusky.