@CiscoSews | Sewing Influencer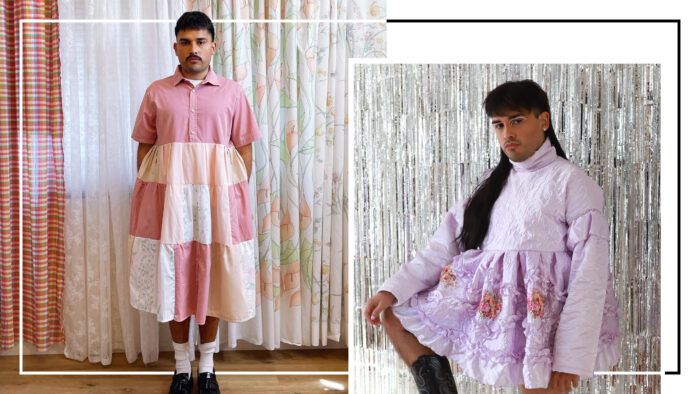 I tumbled into the account for @CiscoSews about a year ago, when I was looking for sustainable sewists, upcycling superstars, and all around eco-awesome folks. I found what I was seeking, and so much more.
I absolutely adore their patchwork upcycled work, they way they celebrate cultural heritage, and their ongoing commitment to growth as a sewist and as a human being. Having lived in the Southwest for a while back in the previous century, I appreciate the recently shown slow fashion mini collection inspired by Mexican folk art and hand craft.
In addition to thrifting and upcycling for their own closet and store, Francisco hosts events and classes for queer artists in Phoenix with thems  (@themsthemsthems).
---
How did you learn your craft?
I learned to sew during the start of the COVID-19 pandemic in Los Angeles. I was furloughed from my job in the events industry, and we were recommended to stay indoors except for necessary trips like groceries or things like that. I remember being so scared and confused. Sewing was a way to take my mind off the stress of living through such a traumatic event and to focus on creating. I spent morning and night practicing sewing in my makeshift kitchen sewing studio. I ordered fabric and notions online from Etsy or places that were still operating, like Stonemountain & Daughter. I also started foraging through the textiles in my own home, and sacrificed many of my sheets, curtains, and blankets in the name of practice. Most of what I made early on didn't make it past the first wash, but I'm surprised that a few of those early makes are still going strong. After we left that apartment and later left LA, I still remember that time with a bit of nostalgia. Even through all the pain, anxiety, and fear—art always finds a way to thrive. I am happy to say I still sew almost every day since then.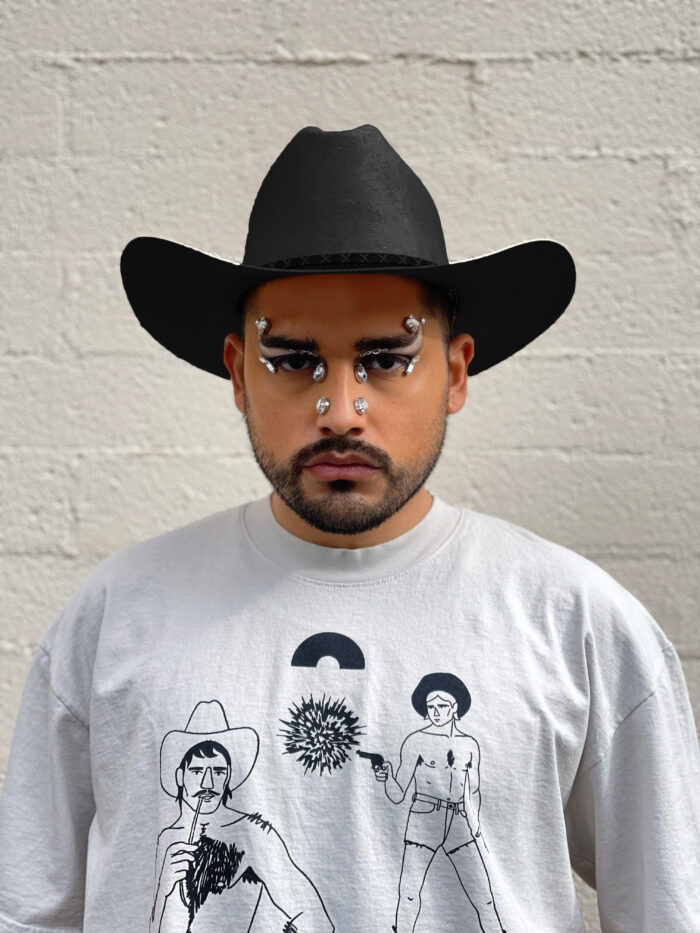 What is your favorite project you've made?
This summer, I was able to take part in ATX Slow Fashion Festival. I was a part of a lineup of eight slow-fashion makers, brands, and artists. I created seven upcycled looks, all inspired by the fusion of Mexican folk art and US Southwest border fashion. I tried to draw inspiration from my childhood, the fashion I saw growing up, and the textiles that decorated my friends' and family's homes. It was so exhilarating to be behind the scenes doing quick changes, alterations, and styling. It was a lot of work, but the payoff of seeing the crowd cheer for my clothes, and seeing how the models transformed the pieces with their own personality, was worth it.
How do you handle mistakes or setbacks when working on a project?
Most of my setbacks come from me putting unnecessary stress on myself. This can be the pressure to be the most efficient with my time or setting unrealistic timelines for myself. A big stress often comes from social media. There is a pressure to share everything you make, share the process of each item, share that piece styled in multiple ways. When I was sharing more process videos and sharing makes almost three times a week, the feedback was amazing. But behind the scenes, I was burning out, and sewing started to become a chore rather than a joy. When I feel those kinds of pressures, I try to reconnect with the original intention of my sewing practice—to help slow down the fashion industry and inspire others to rethink their own fashion footprint (key words: slow down!) I have to remember I am not a machine, I am not a factory, and I don't need to keep up with the never-ending trend cycles that capitalism and social media create. I just need to keep going, take breaks, stay inspired, and slow down.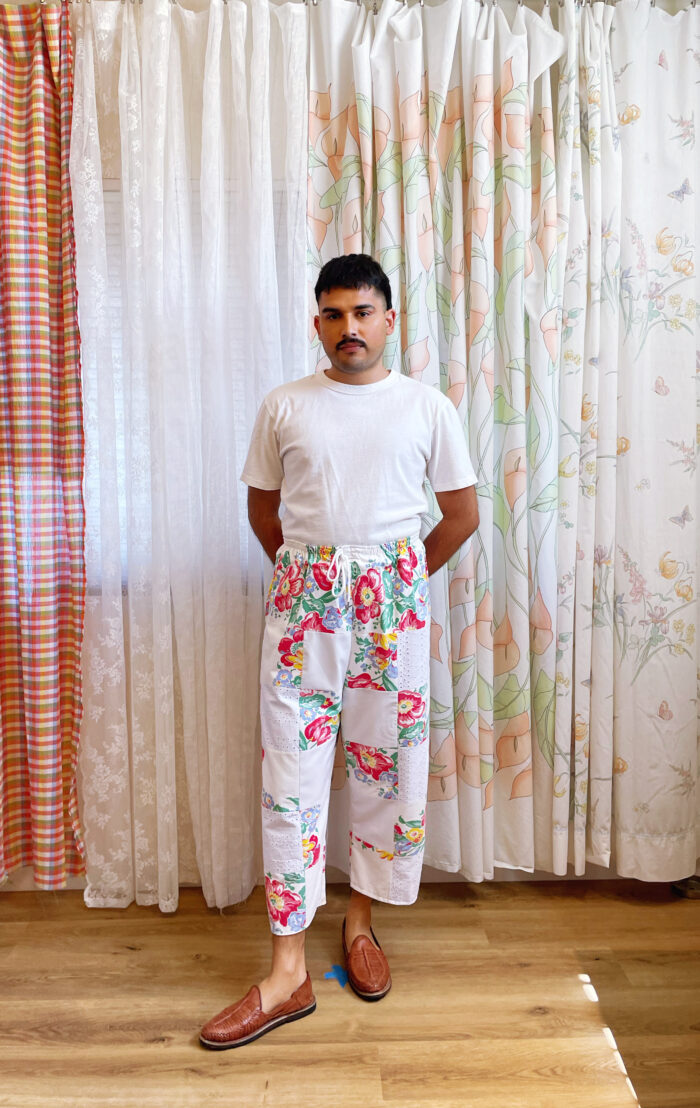 What are you currently making?
I have taken a break from making clothing for myself, and I'm trying to restyle or rework some pieces I already have in my closet. I've found that I really enjoy sharing my work at craft markets or pop-ups in Phoenix. So a lot of my sewing right now is creating and designing upcycled pieces that can work on multiple body types. I love the look on someone's face when they find a piece they love that I made. It's very rewarding and helps me feel inspired. Plus, sharing the joys of slow fashion, upcycling, and second-hand fashion with my community has been really awesome. It's hard to believe it all started from my little kitchen in LA all those years ago.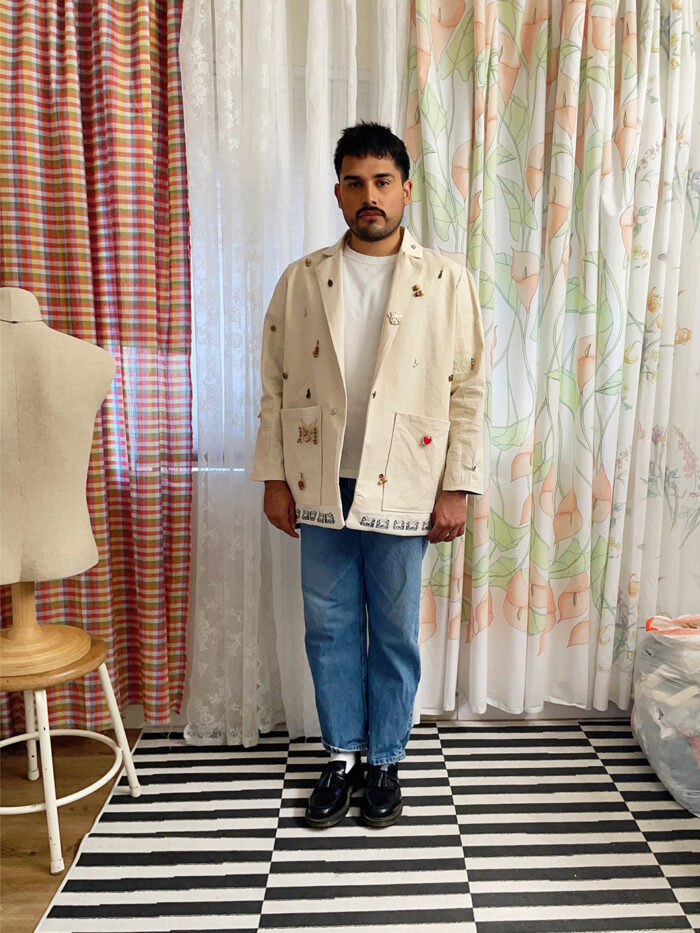 If you could have anything in the world to support your craft, what would it be?
I mostly sew between 11 p.m. and 2 a.m., so if you want to buy me a cup of coffee, my Venmo is @ciscosews.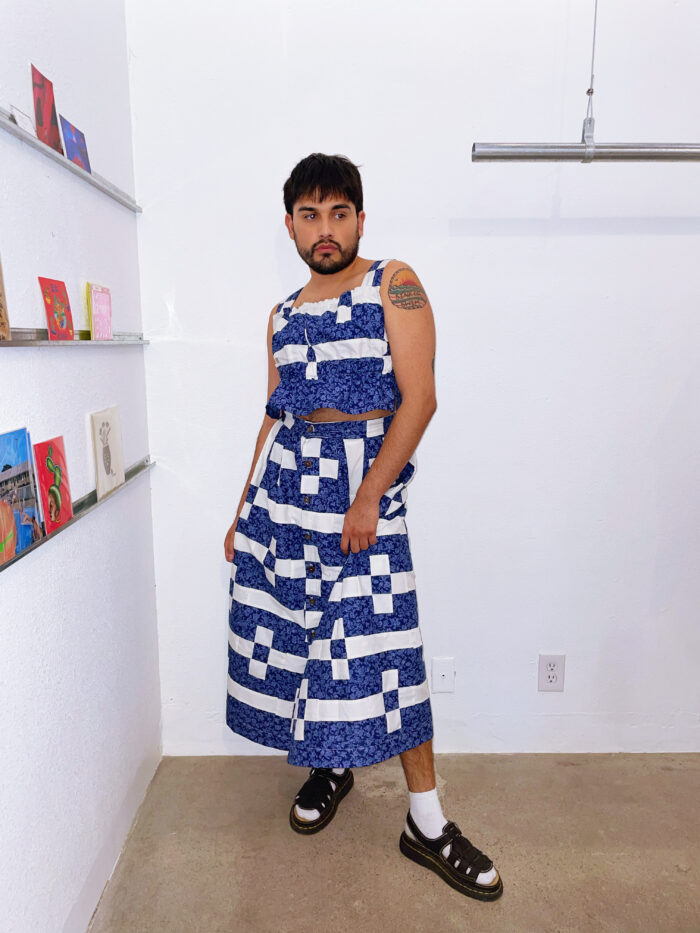 ---
Photos courtesy of CiscoSews via Instagram: @ciscosews, website: www.ciscosews.com.
---
For more of the most followed and admired sewers on Instagram, check out the Threads  Sewing Influencers collection.