Playing with Needle-Turn Appliqué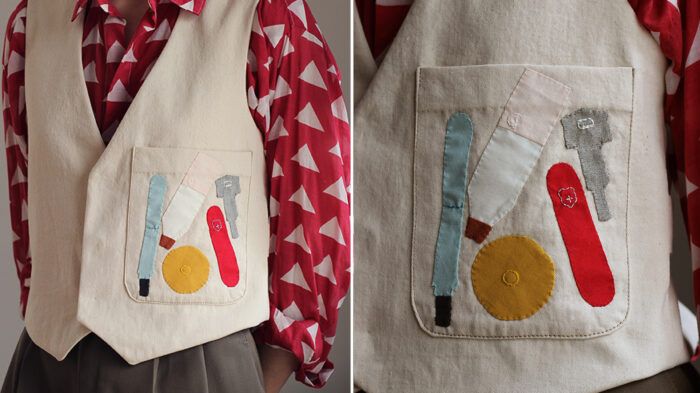 One of the things I love the most about making my own clothes is how personal they can be, from sizing and fit, all the way to the fabric selection and the unique details I can incorporate into them. I'm always looking for different ways to add custom touches, and my latest experiment involves needle-turn appliqué.
What is Needle-Turn Appliqué?
I came across this technique a few months ago and was instantly blown away by its versatility. For those unfamiliar, it involves cutting from fabric a shape that includes a small hemming allowance all around it, then whipstitching the shape onto another piece of fabric, using a hand-sewing needle to turn under the raw edge just ahead of each stitch. As the hem allowance is narrow—1/8 inch to 1/4 inch, or 3.0 mm to 6.0 mm—you can achieve smooth curves, in addition to clean edges and corners. The stitching is minimal compared with a satin-stitched edge finish.
Inspiration and Preparation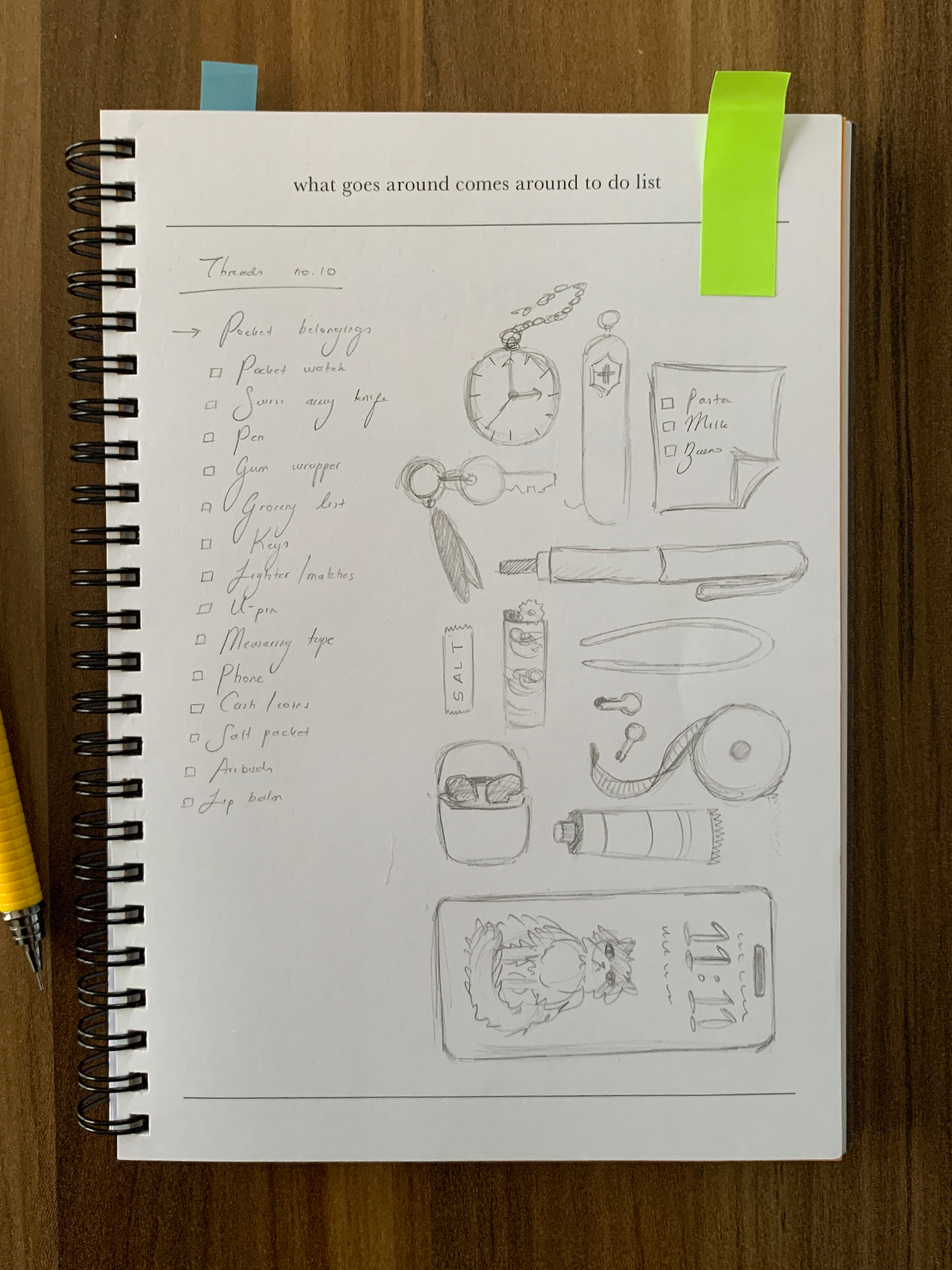 For my foray into needle-turn appliqué, I went with a small-scale project that included a variety of shapes. This enabled me to test and see the limitations of this technique, as well as figure out where it shines the most.
After sketching a few ideas, I landed on the simple and personal concept of exposing my pocket belongings to the outside world. This entailed sewing appliqués of items I carry in my pockets on an actual patch pocket.
I made a list of all the possible items I could use, and picked out five that have different yet suitably simple shapes: a Swiss army knife, automatic tape measure, house key, my favorite pocket pen (Zig Cocoiro), and favorite lip balm (Glossier's coconut balm dotcom).
The next step was to create cleaner sketches of the chosen items, to start playing…
Start your 14-day FREE trial to access this story.
Start your FREE trial today and get instant access to this article plus access to all Threads Insider content.
Start Your Free Trial
Already an Insider? Log in