Pattern Roundup: Sewing Patterns for Outdoor Gear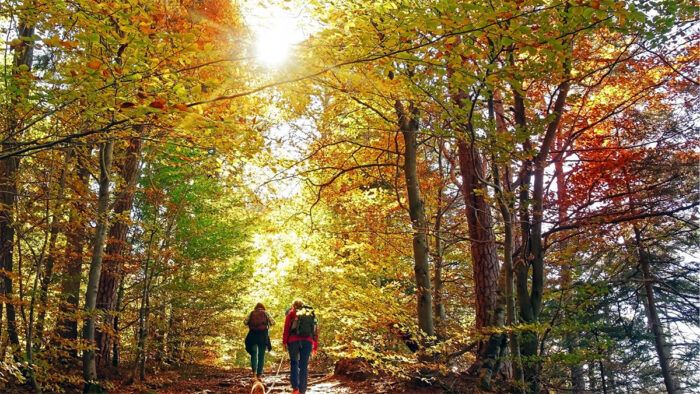 The great outdoors offer an endless playground for a range of activities, from hiking through lush forests to camping under a starry sky. If you or someone you love is a nature lover, why not be equipped with outdoor gear and accessories you've sewn yourself? With these sewing patterns, you can craft custom-made items that are functional and tailored to your style and needs.
A few of these pattern recommendations come from The Green Pepper, a pattern company specializing in sewing patterns for outdoor enthusiasts. They also have all the clasps and buckles you would ever need to complete the projects. Find out more on their Instagram.
---
Start your outdoor sewing journey with custom backpacks. The Pioneer Rucksack, shown, can be made in two sizes and with or without pockets. If this pattern isn't your cup of tea, there are many other patterns for daypacks, ultralight backpacks, and even rugged hiking packs. Choose a fabric that suit your style, whether it's lightweight nylon for a day hike or durable canvas for a weekend camping trip.
---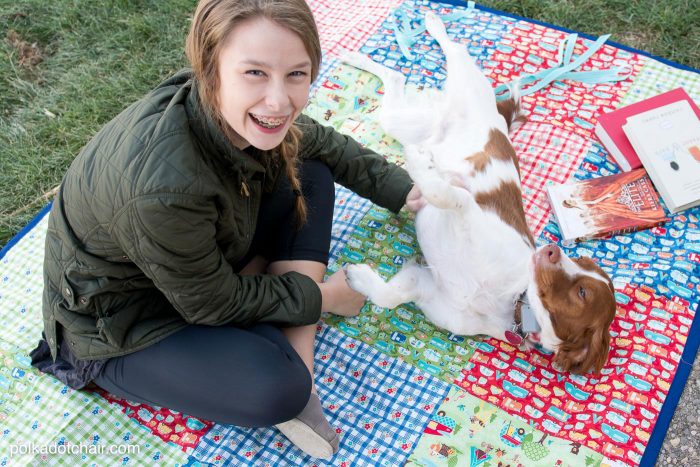 Sew a waterproof, patchwork outdoor blanket for picnics, camping, or stargazing. Add a synthetic fill or cozy fleece for an extra layer of insulation.
---
Keep dirt and debris (and possibly ticks and snakes) out of your hiking boots with a pair of gaiters. Choose lightweight, breathable fabric for summer hikes or insulated, waterproof options for colder conditions.
---
Create comfortable cushions for your camping chairs, picnic benches, or to take along for sitdown breaks during a hike. Choose water-resistant materials for added durability. Tip: Fill the zafu (round cushion) with organic buckwheat hulls from ComfyComfy.com.
---
Hiking Skirt
If you prefer a skirt or kilt for hiking, you'll find lots of  available patterns. They're designed for mobility and comfort, so you can move freely on the trails. I pick is a short cargo skirt like this Trish Newbery Weekend Skirt.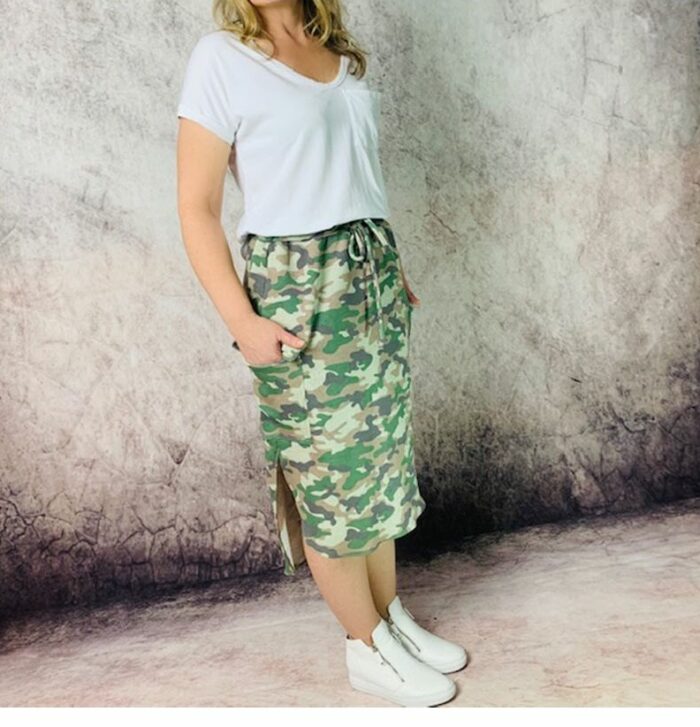 This relaxed-fit, straight skirt for knits provides a comfortable approach to the trend. The pattern includes a choice of cargo pockets with flap or side-seam pockets and length options. The curved, high-low hem has side-seam vents; make it in your choice of length  from mini to bel0w the knee. A stretch knit waistband features grommets, elastic, and drawcords, for comfort and adjustability. Although this is designed for knits, you can make the main skirt in a light- to midweight woven. Be sure to use a spandex-blend stretch knit for the waistband. Find this design in women's sizes US XXS to 4XL (waist 26 3/8 inches to 44 1/16 inches, hips 36 5/8 inches to 54 5/16 inches).
---
Waterproof Rainwear
Rain doesn't need to stop the adventure! You and your furry bestie can go hiking in style with matching rain gear. Select a waterproof fabric treatment and patterns that suit your style and climate.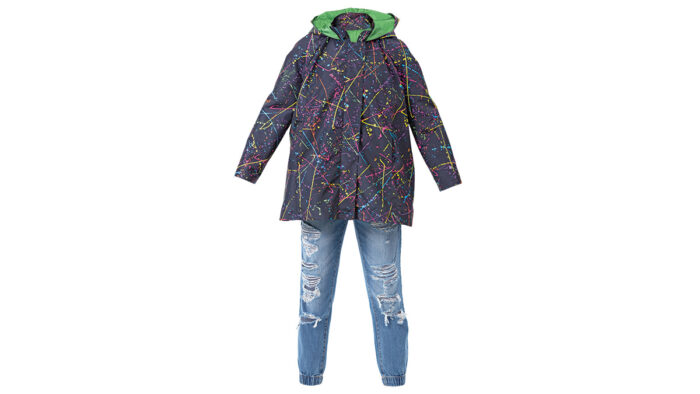 This fully lined, A-line raincoat ends at the lower hip. A zipper closure, generous hood, raglan sleeves, and back pleat make it easy to slip on and off and move in—so it's ideal for hikes in changeable weather. Read our full review of the Amy Nicole Studio Whitney Raincoat 5007 pattern.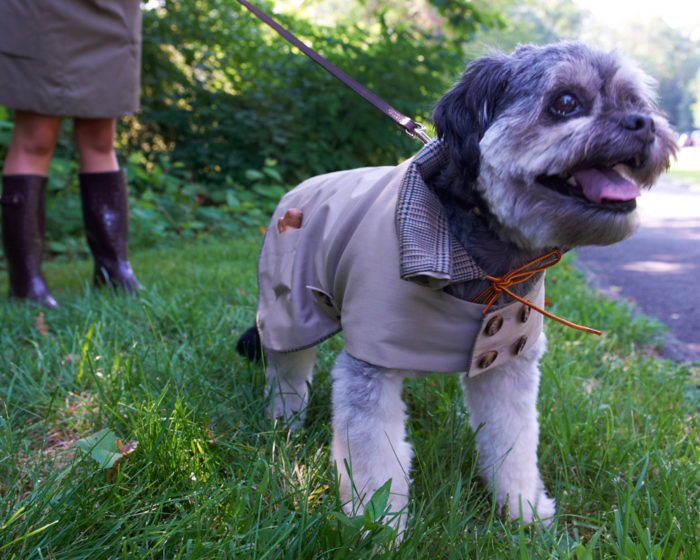 Judith Neukam shows you how to stitch up a raincoat for your canine friend in this project.
---
Protect yourself from harmful UV rays with a cute sun hat. This Simplicity pattern provides four stylish and protective options.
---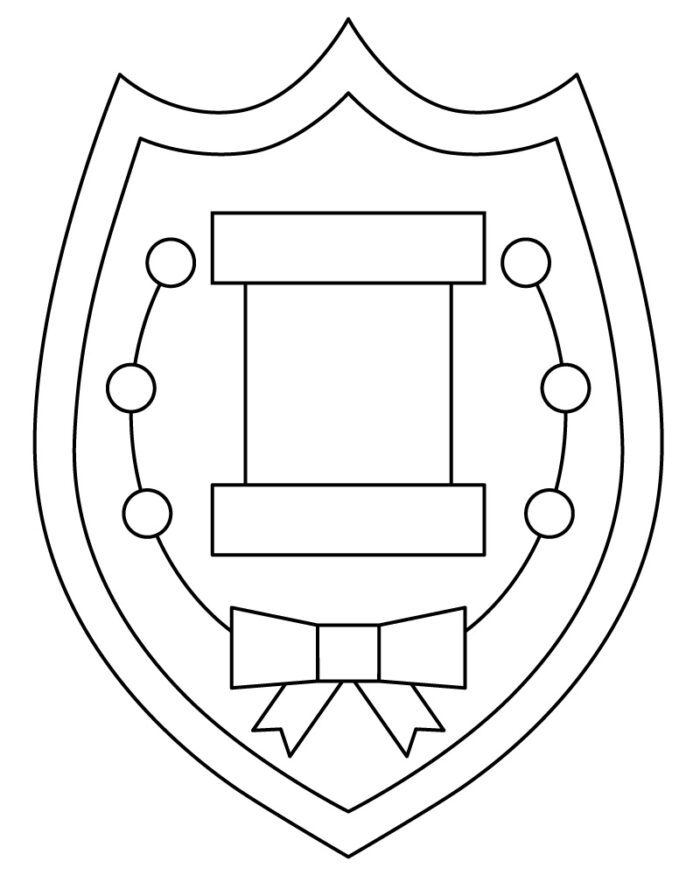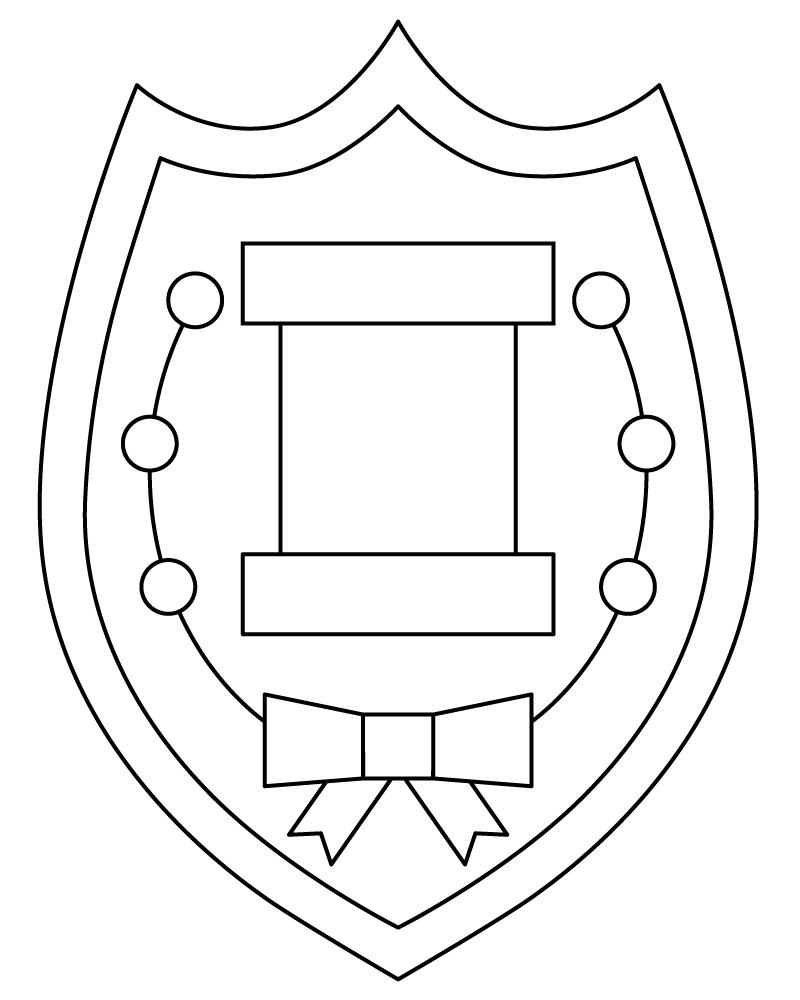 Add a personal touch to your outdoor gear by creating your own adventure-themed patches. Decorate your backpack, jacket, or hat with custom patches that symbolize your favorite places and experiences. Offer awards to reluctant young outdoor adventurers with personalized badges of merit. They'll be proud to show off their camping or hiking successes.
---
If you've made any of these, we'd love to see your work. Please consider submitting a Gallery post or or tag us on Instagram with #memadethreads.