Raglan Jacket and Scalloped Skirt in Linen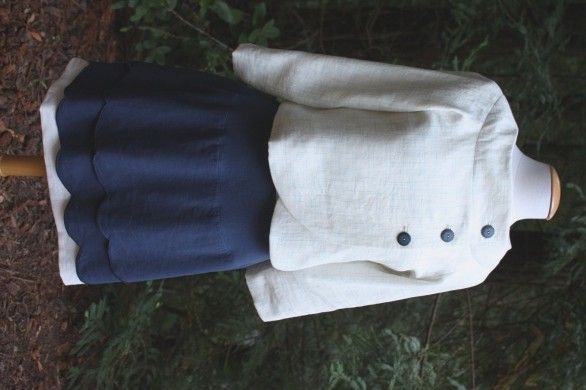 This was my first time working with linen, and I loved it! The tailored summer jacket is adapted from Vogue 8319. It has a standup collar and flared raglan sleeves. I added a full lining and bound buttonholes. To give the linen necessary structure while keeping it's soft hand, I underlined the whole garment in cotton muslin.
The "cloud" skirt is my own design. The knee-length A-line skirt has a yoke waistband, with 2 layers of scalloped navy linen. The scalloping was done by embroidering the cut edge. The lining of the skirt extends to a band of white linen peeking through at the bottom to set off the cutwork.
The whole outfit is cool and fresh for summer. With the underlining, creasing on the jacket isn't a problem, and the stand-up collar keeps things open and breezy. Even though it is in 3 layers, the lightness of the linen gives the skirt a lot of bounce and movement. Although this was my first all-linen project, it won't be my last. Thanks for the idea, Threads!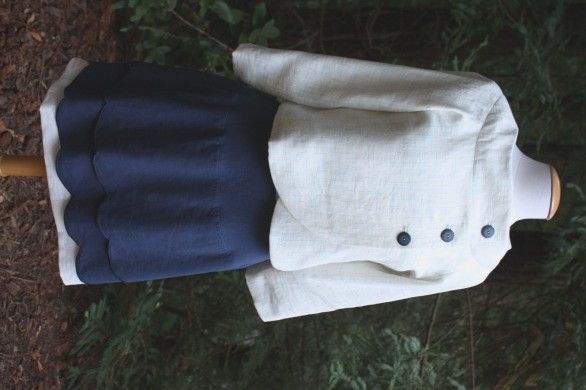 front of outfit - sorry it's sideways, where it's saved on my computer the orientation is normal, but it won't download that way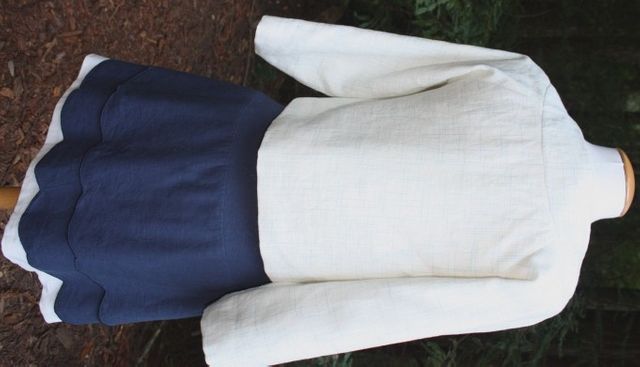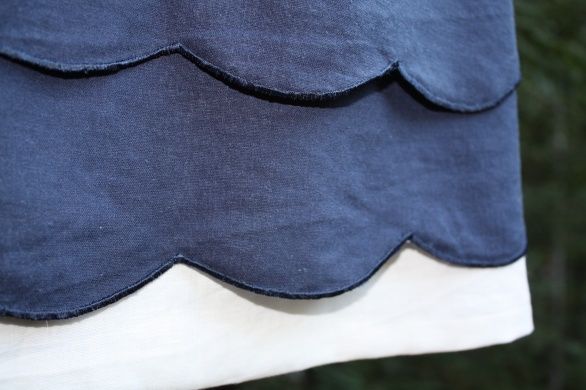 scalloped edge on skirt, done with cutwork embroidery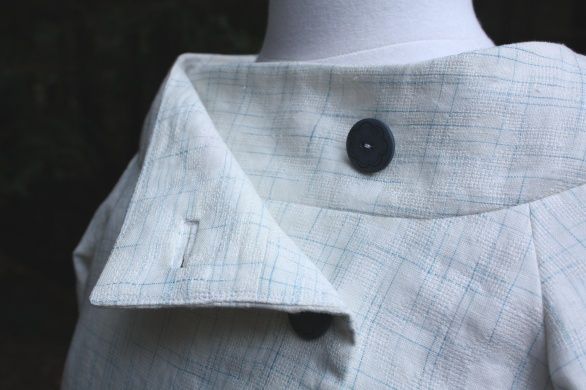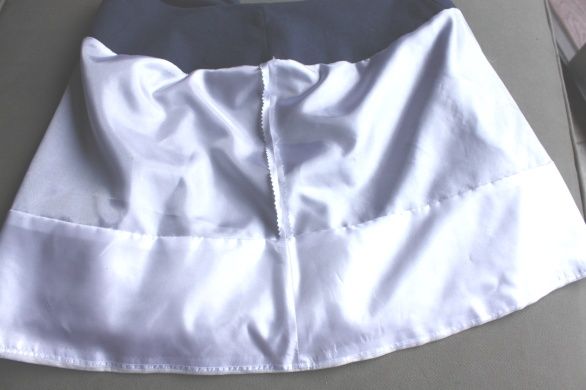 skirt inside, showing lining and bagged lining on the innermost layer of white linen