Bewitching Beauty Wedding Dress and Veil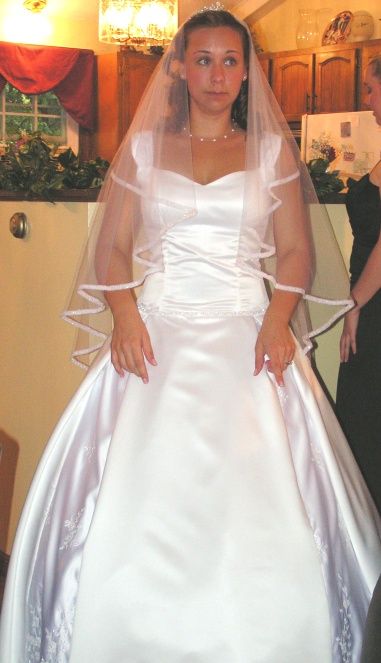 Through a mixture of flat pattern pieces and lots of draping, I created a muslin to design and fit this gorgeous wedding gown and veil for my neice. I used polyester satin for the main body of the dress, then added embroidered/beaded satin for the sleeves, inverted front pleats and the train. I added a coordinating beaded trim around the hem, waist, and veil.
With a combination of hand and machine sewing, I inserted boning, and added underlinings and linings. It took almost a year to perfect this lovely dress, but the finished result was well-worth all the work!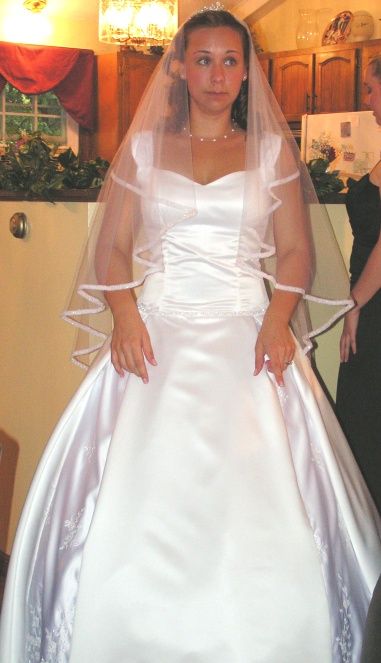 I'm ready for my close-up!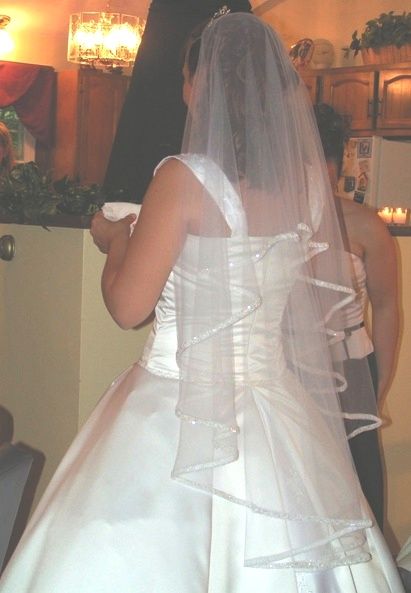 Getting dressed on the Big Day!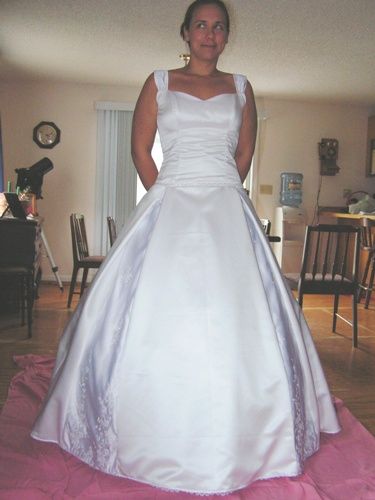 Front of dress at final fitting.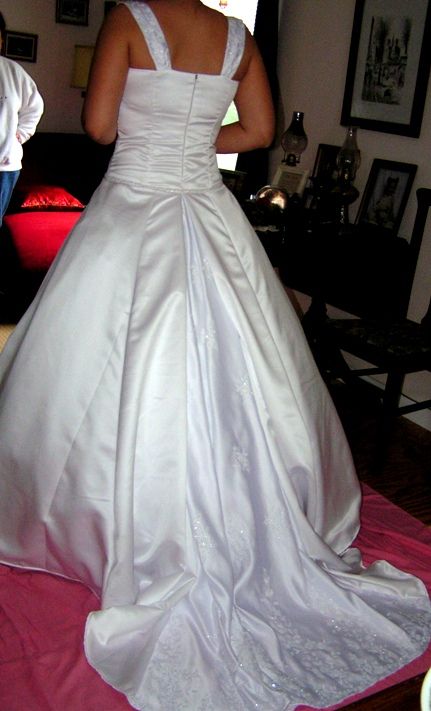 Back of dress at final fitting.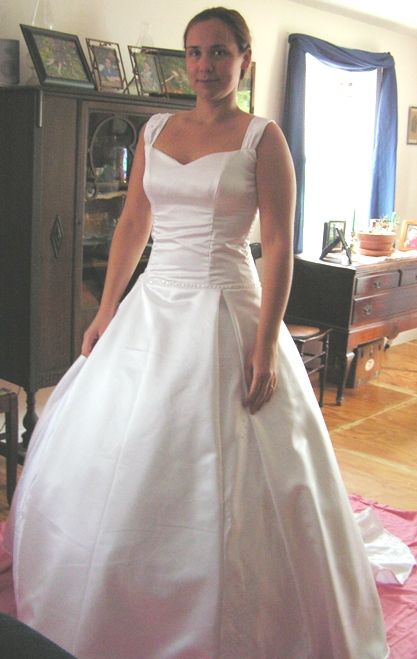 Another final fitting pic.