Red 'letter' jacket for Valentine's Day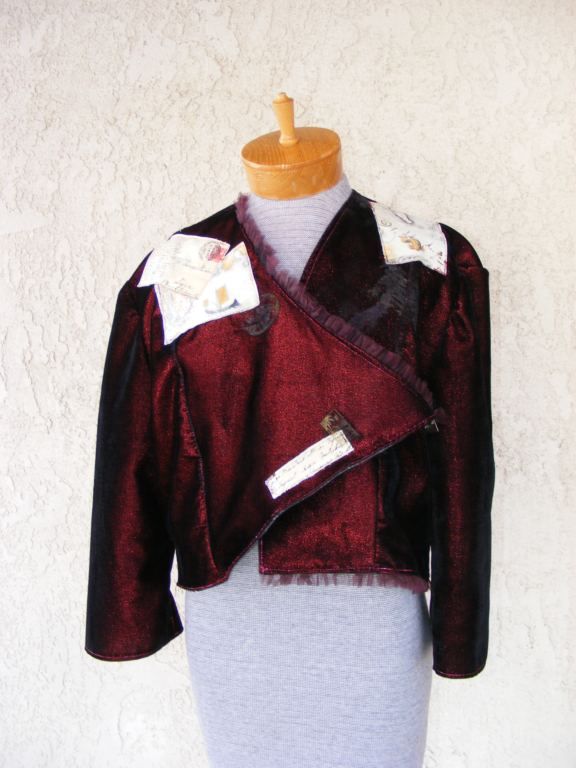 Red lame-based black velvet is beautifully shaped into a cropped jacket with asymmetrical front. Appliqued 'love letters' and foreign postcards are complemented with imprinted texts, maps, and foreign stamps. Asymmetrically placed narrow ruffled tulle in layers of burgundy, shimmery brown, and black, provide a nice detail atop the overlapping right front and at the bottom left hem. Fastens with a button and loop closure – button is a silver 'love letter' postcard with enameled heart. Top-stitched around edges with twisted metallic pink and red threads.
Techniques used included fussy-cutting postcards and maps, appliqué, overdying commercial fabric and using heat to imprint designs in the velvet.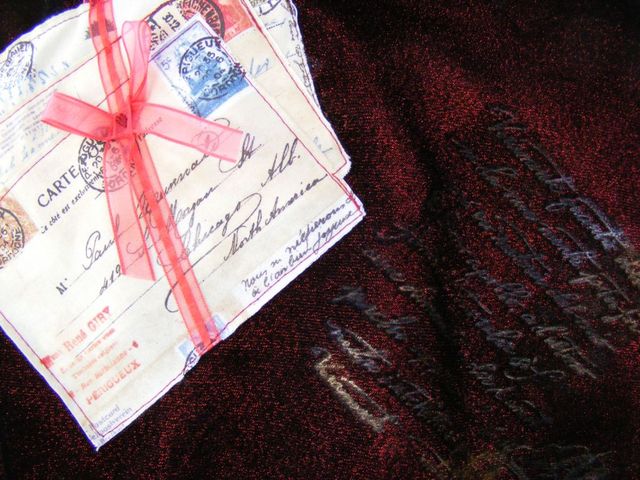 Stack of love letters tied with red ribbon, overlapped imprinted text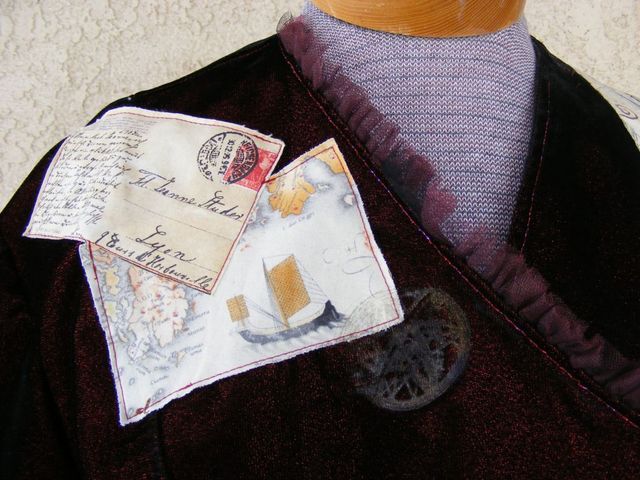 Closeup of two postcards with overlapped imprint and view of front tulle detail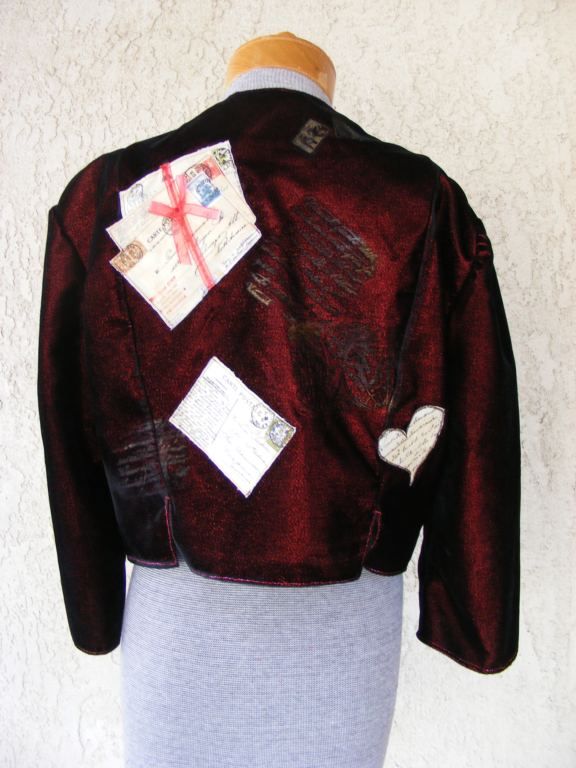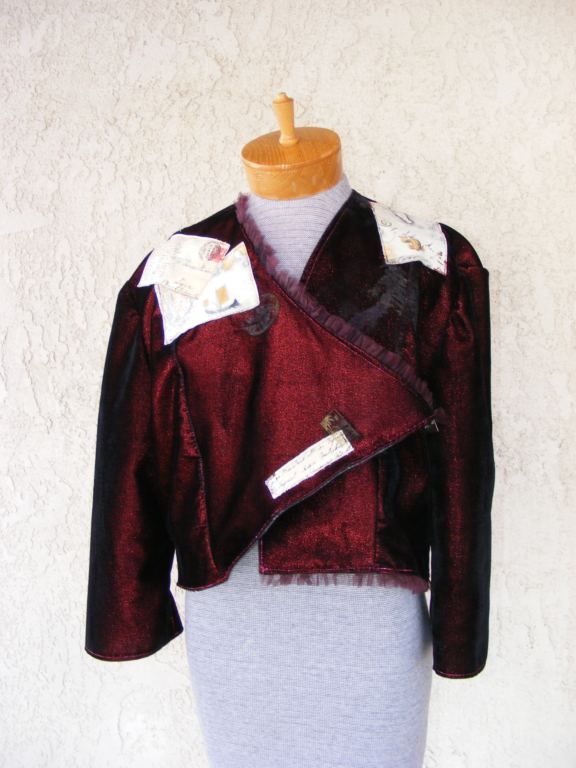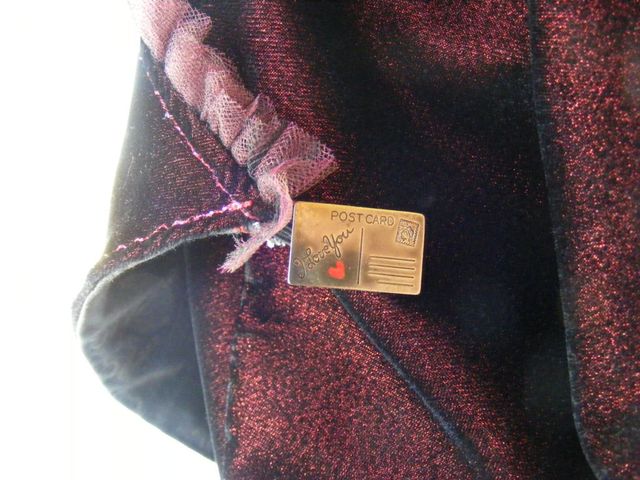 Closure - 'love letter' postcard button detail