One Great Dress and Three Different Looks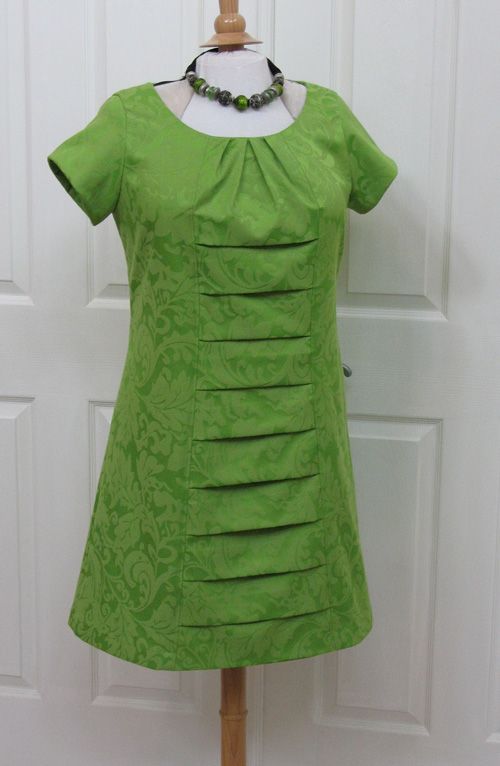 I decided to make a fun dress for the summer that would be versatile as well as show a little personality. Alone, it's great for any daytime summer activity. (For interest I added a folded cascading front center panel and sleeves.) Then, when I added the velveteen jacket and scarf, it becomes a little more dressy for evening, and can easily be worn year round. Plus, for a third look, the dress and scarf, (which can also be worn as a belt), creates an outfit that would look perfect at the office. Overall, I think i'll get lots of wear from all three pieces. I used Simplicity patterns #2938 & 3634. The scarf was my own pattern.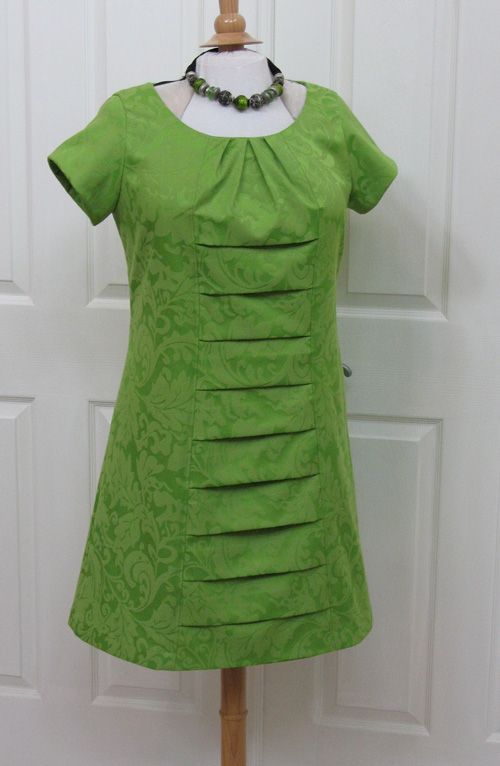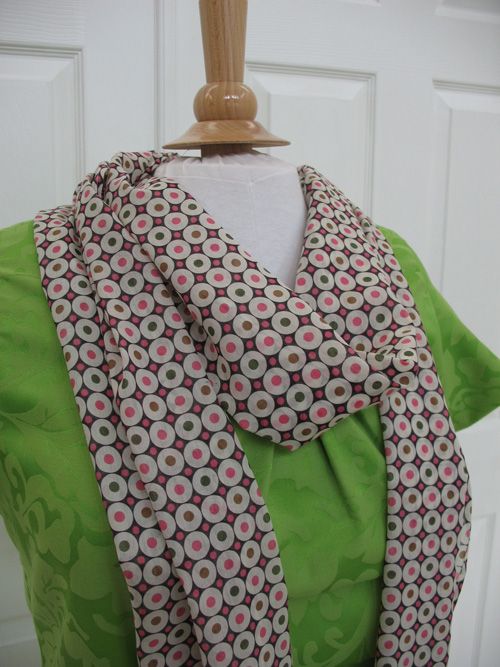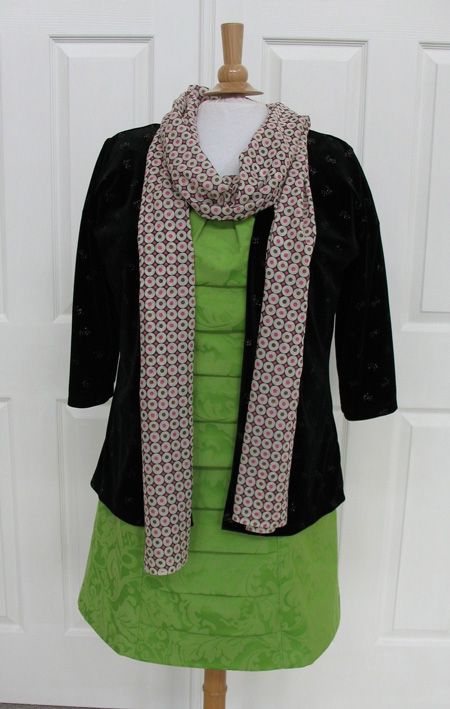 Dress with scarf and jacket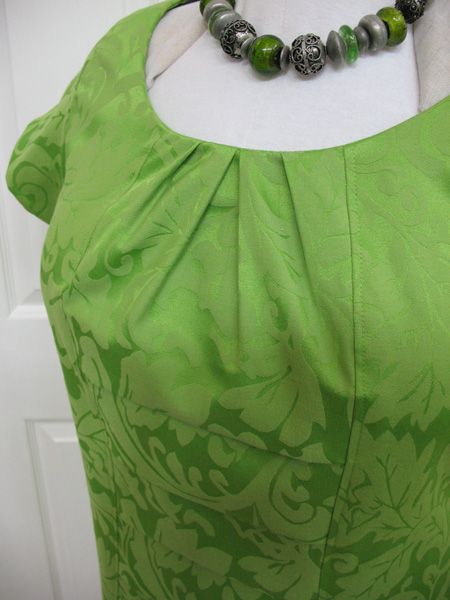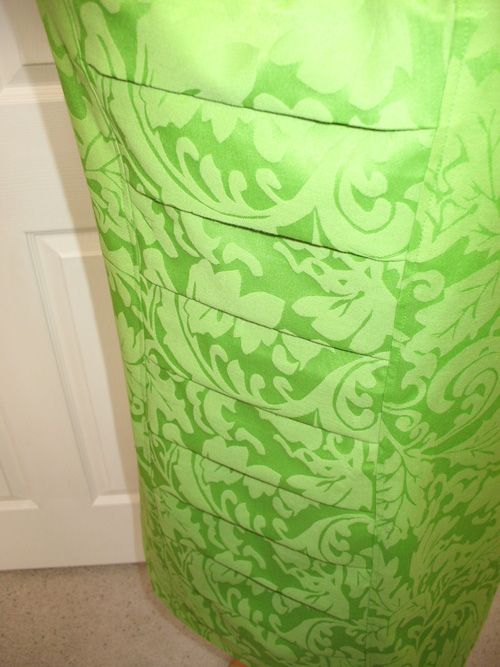 Cascade of Folds down center panel
Get the latest including tips, techniques and special offers straight to your inbox.