Curtains for our restaurant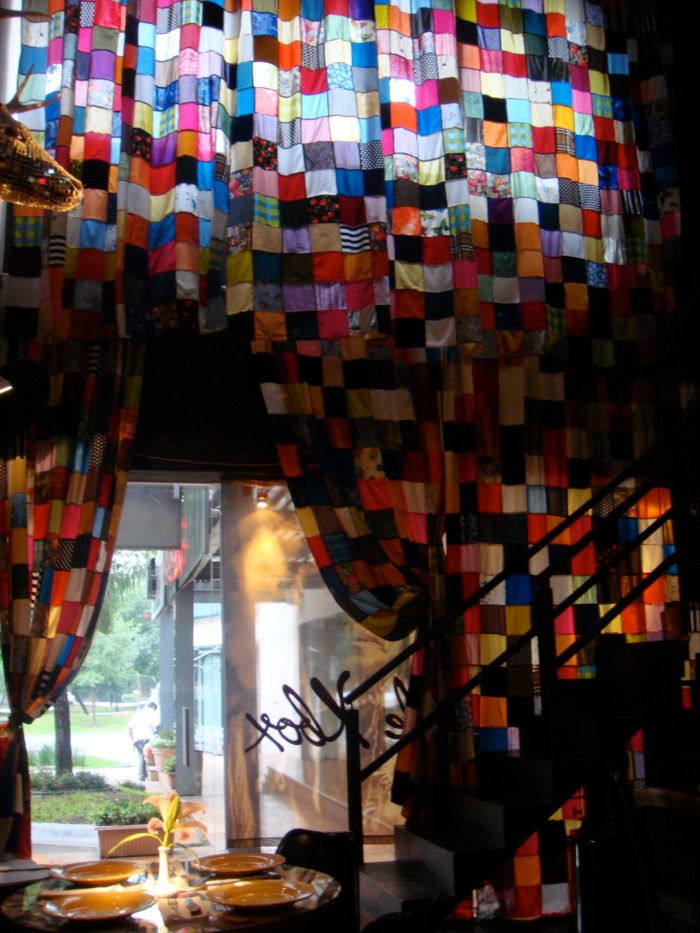 My husband needed new curtains for his restaurant to replace black velvet ones,  he wanted to make it more interesting and let the light in at the same time.  This window is two stories high.  I had a big collection of fabric and decided to use it for this project.  I wanted to make it very pleasing to the eye.  So my first concern was to use the golden rule, all the measurements had to go in a ratio of 1.618.  I cut all the fabric and separated it so all the different kinds of fabric would be well distributed.  They ended up being 6 panels and we loved the results.  I hope you like them too.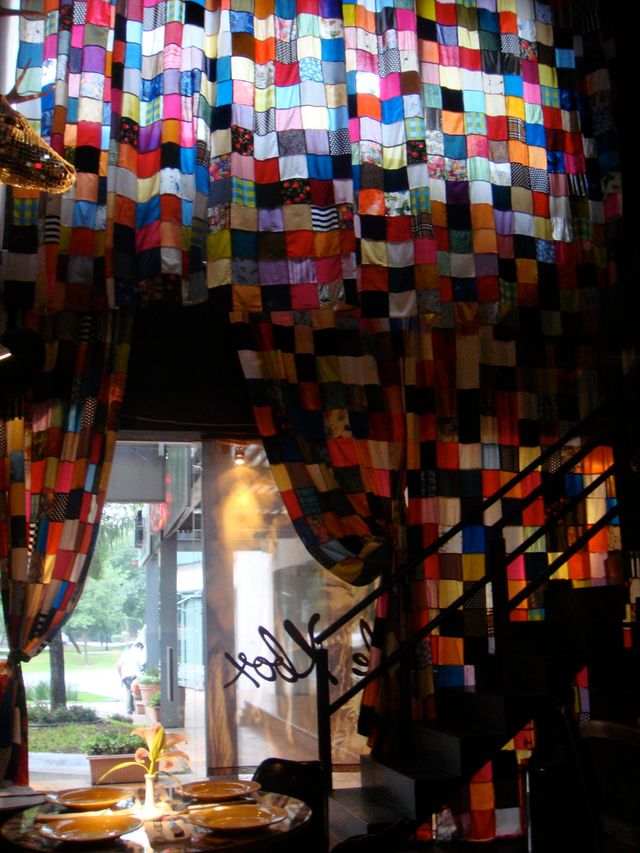 View from the inside of the restaurant.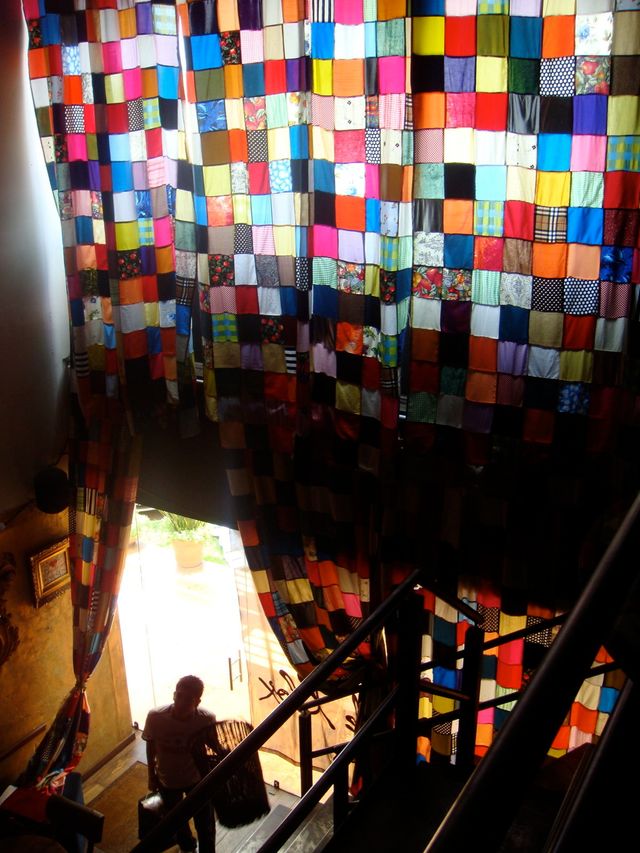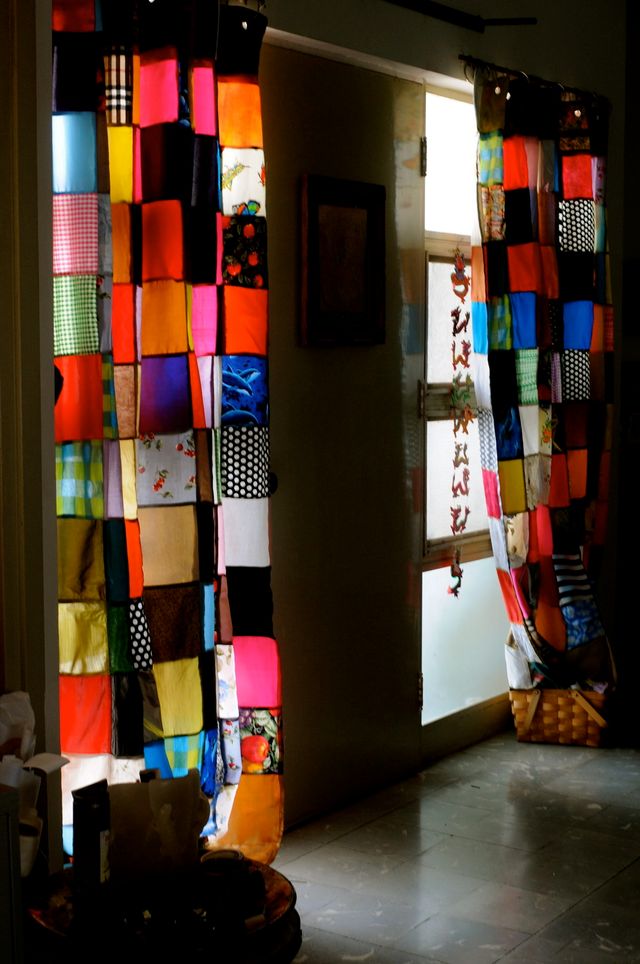 Close up of the curtains as I was trying them in my house