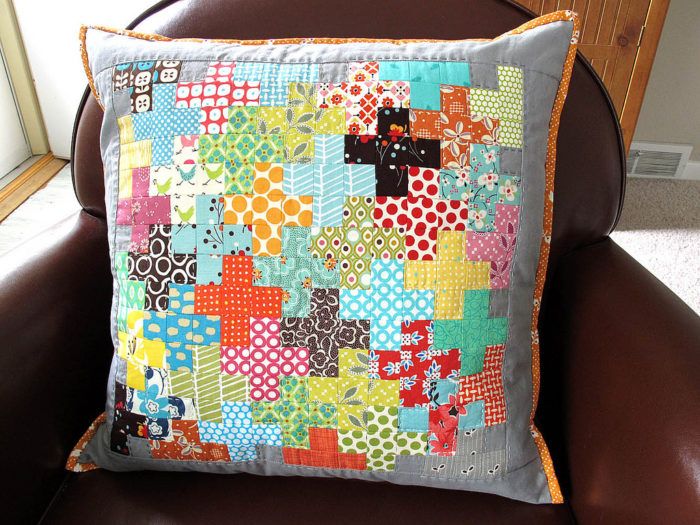 I made this pillow for a pillow swap my local Modern Quilt Guild had. Amazingly, I used mostly fabrics that I already had in my stash. I've always been wanting to make a cross pillow and I'm happy with the way this turned out. I used the tutorial here to sew the squares in the crosses together: http://sewmamasew.com/blog2/2009/10/elizabeths-fabric-focus-quick-piece-tiny-squares/. Each square is 1″ finished.
I also added hand embroidery/quilting in some of the crosses and around the border.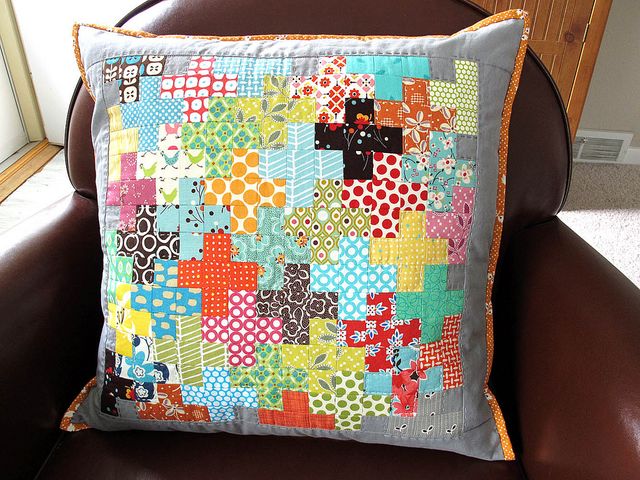 Cross pillow for pillow swap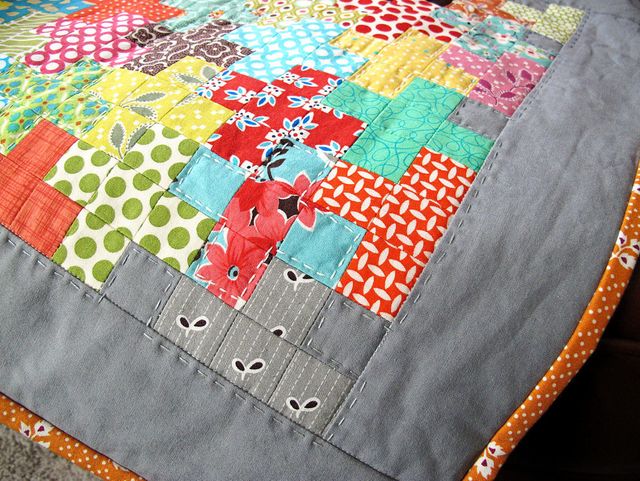 Get the latest including tips, techniques and special offers straight to your inbox.