Another Take on the Jeans Jacket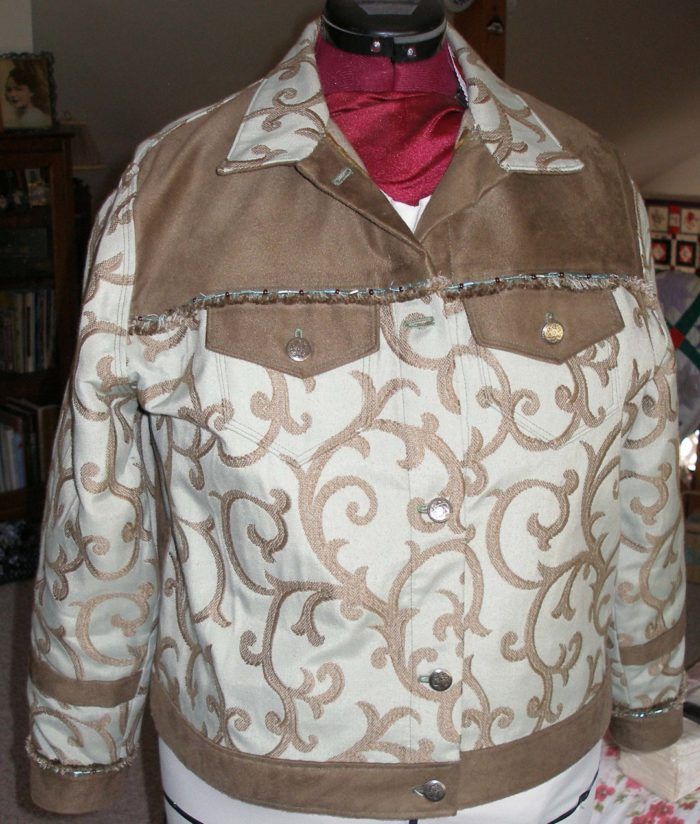 This jacket was made using Butterick 6376.  I wanted a jeans jacket with a little glitz and I had some ultrasuede and decorator fabric but not enough of either for the whole project.  I decided to creatively merge the two.  I concentrated first on getting the jacket fronts and pockets cut so the fabric pattern matched, then found I didn't have enough of the decorator fabric for both the upper and lower sleeve pattern pieces.  I solved the problem by adding an ultrasuede strip to the upper sleeve piece to get the length I needed.  Likewise, I didn't have enough of either fabric for the lower jacket band so put the ultra suede on the front and cut the back band from the decorator fabric.  The undercollar is also ultrasuede.  I used the selvedge of the decorator fabric as fringe on the sleeves and yoke, then hand beaded where the fringe was to add some glitz.  The jacket is unlined except for the sleeves which helps with getting the jacket on and off.  The silver buttons are from my collection.  I love this jacket and receive compliments every time I wear it!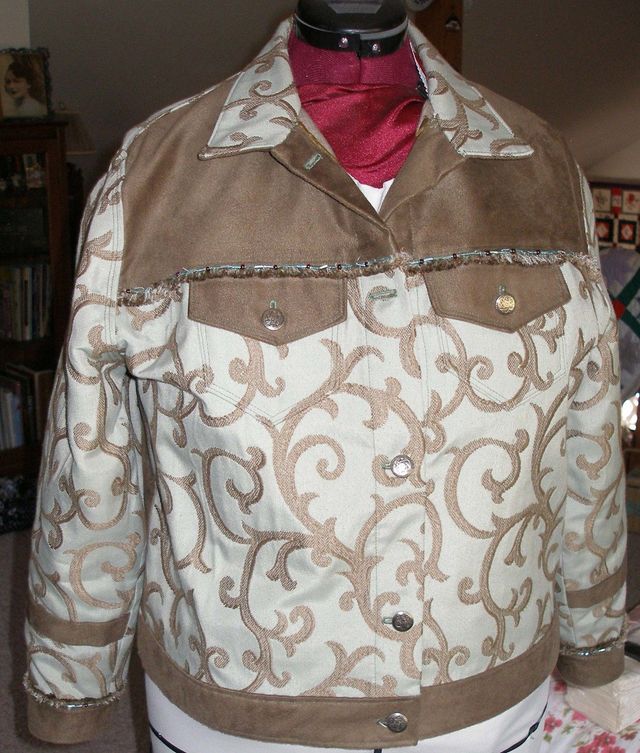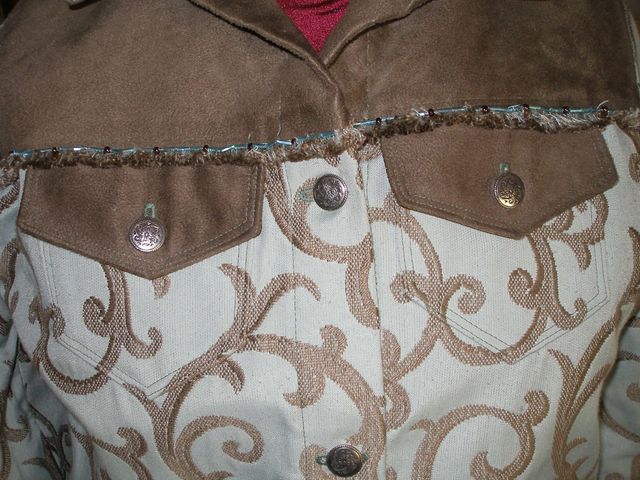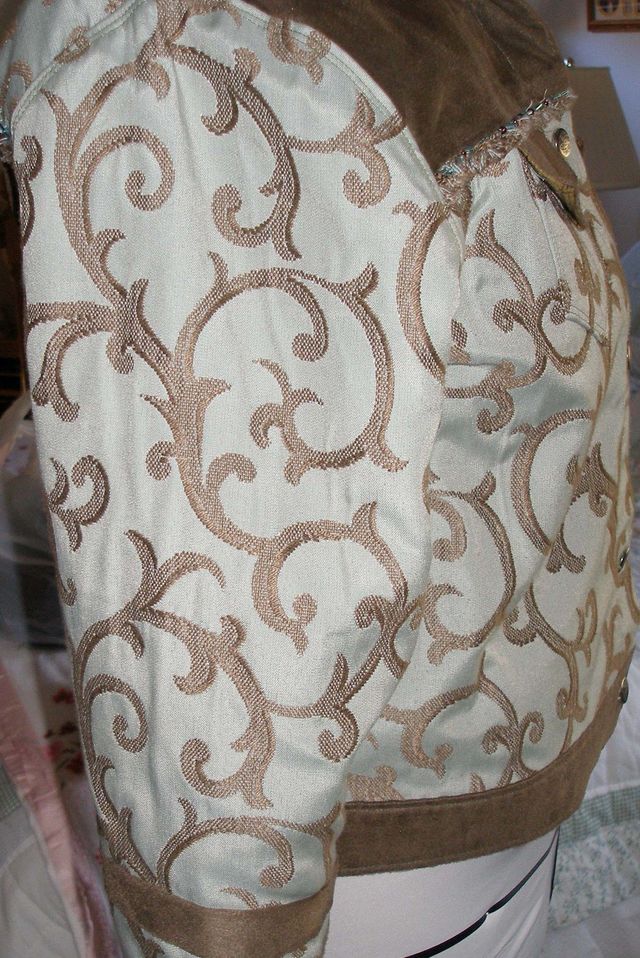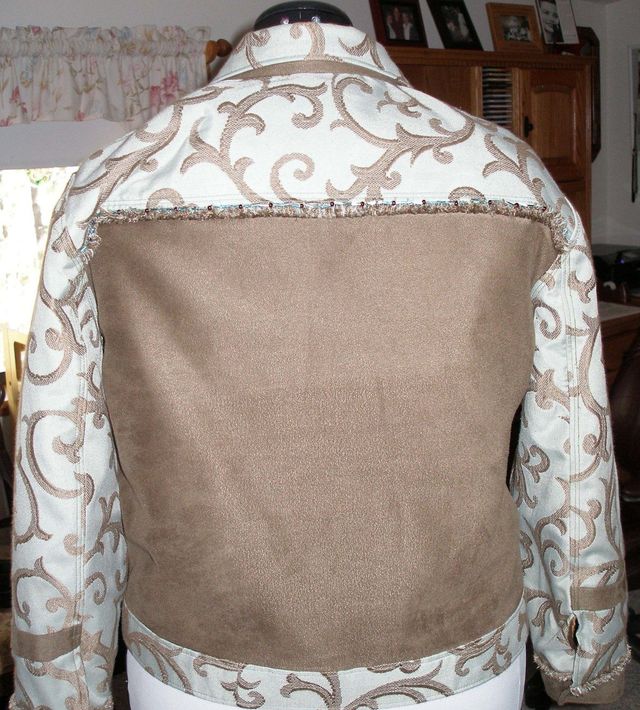 Get the latest including tips, techniques and special offers straight to your inbox.