Mother of the Bride in Aubergine

My daughter was getting married and having a semi-formal reception so a cocktail dress was in order.  I made this dress using Vogue pattern 1240 which was a Guy Laroche design.  The neck was cut down 1 1/2″ on the pattern as I am petite, and the pattern was cut on the bias so that it would cling to the body a little, as opposed to being a trapeze dress.  Purple jacquard satin was used for the underdress and an exquisite brown reembroidered lace with red beading was layered over it, giving this dress its rich wine color.  I cut the edges of the border of the lace and shaped it to run up the front of the dress, hand stitching it to run around the curves.  The lace kept the lightness and the flow of the dress.  This dress was delightful to wear.

Full view of dress with reembroidered lace over purple jacquard satin.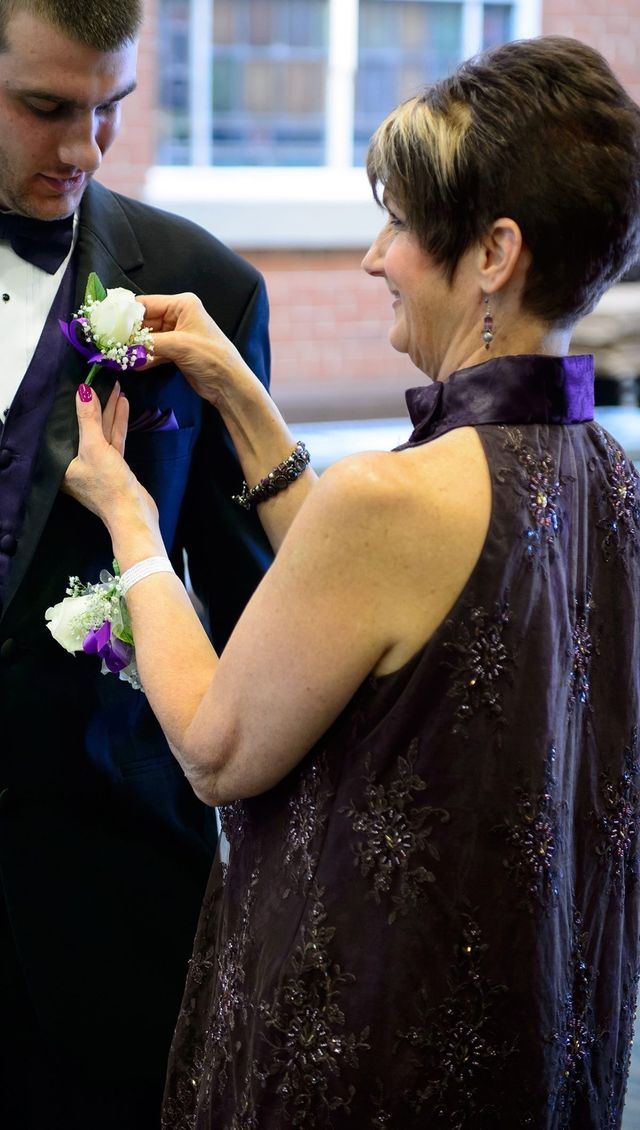 Side back view showing detail of the reembroidered lace.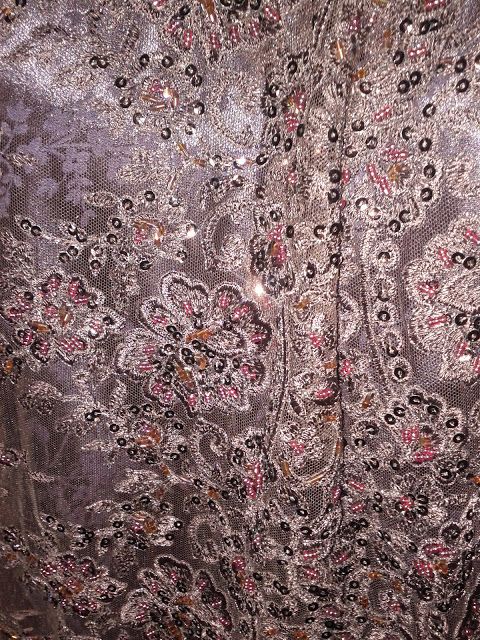 Close up view of the reembroidered lace over the purple jacquard satin.  The rembroidered lace was brown with red beading giving the dress its deep wine color.