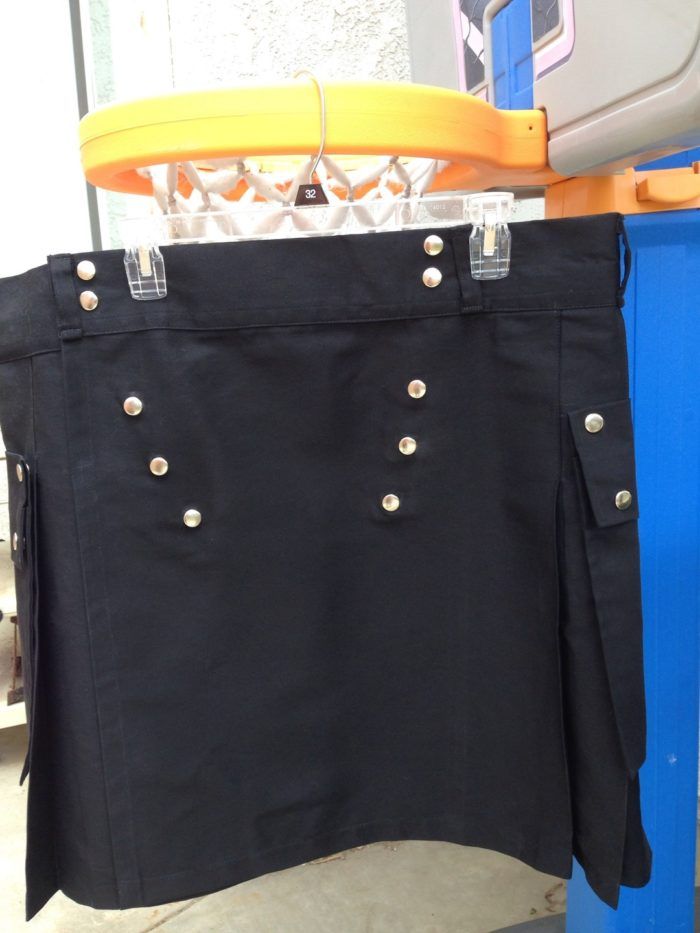 My middle son and his fiancé are getting married this month and are having a Celtic wedding. My middle son is wearing a plaid kilt with his fiances family colors, and the groomsmen are all wearing black utilakilts. So, since I love sewing and knew I could do pleats, pockets and snaps I made this kilt for him. I looked at many pictures of kilts on line and watched several on line videos and decided on the style of this one. It uses 2 inch pleats on 2/3 of the fabric and the other 1/3 is reserved for the apron front and under apron. After all pleats are completed and stitched down, the waste band is added then snaps. The final part is the pockets. The back pocket is stitched permanently onto the kilt and the side, cargo pockets are detachable and are held on by three snaps.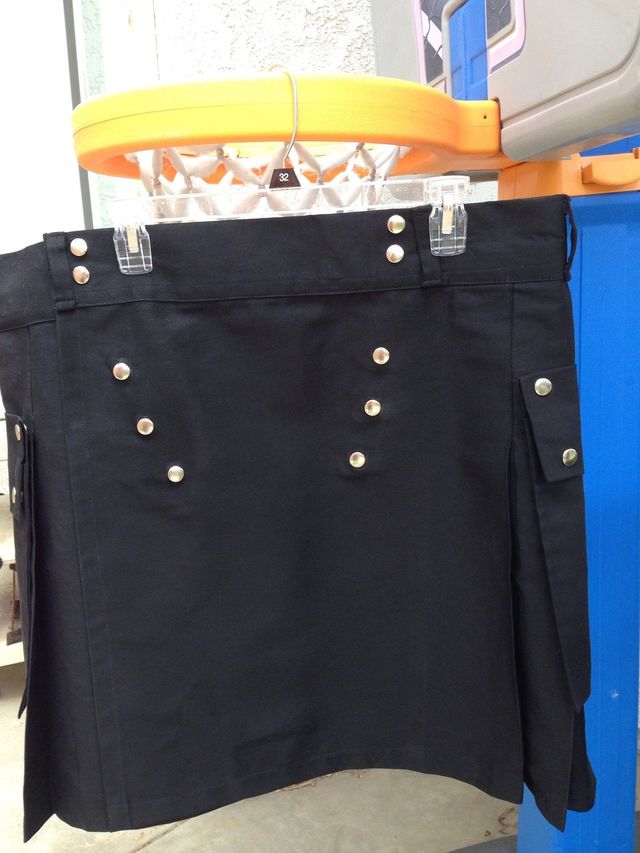 My middle son is getting married and having a Celtic wedding, his brother who is one of the groomsmen needed a black kilt for it so I made this one for him!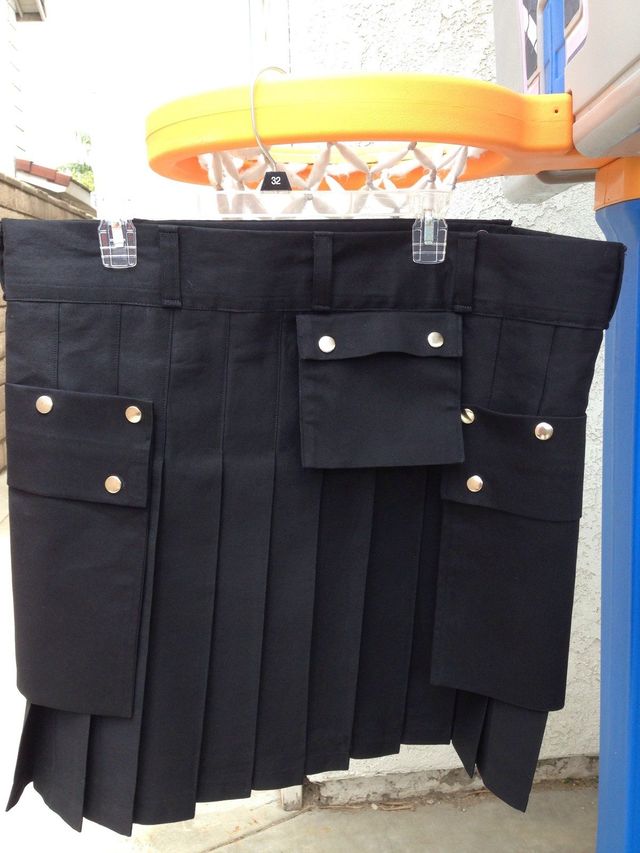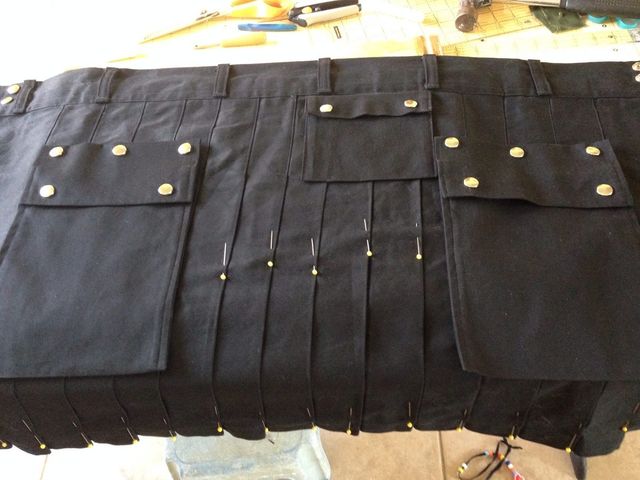 This is the kilt laid out full length with pins holding folded pleats.