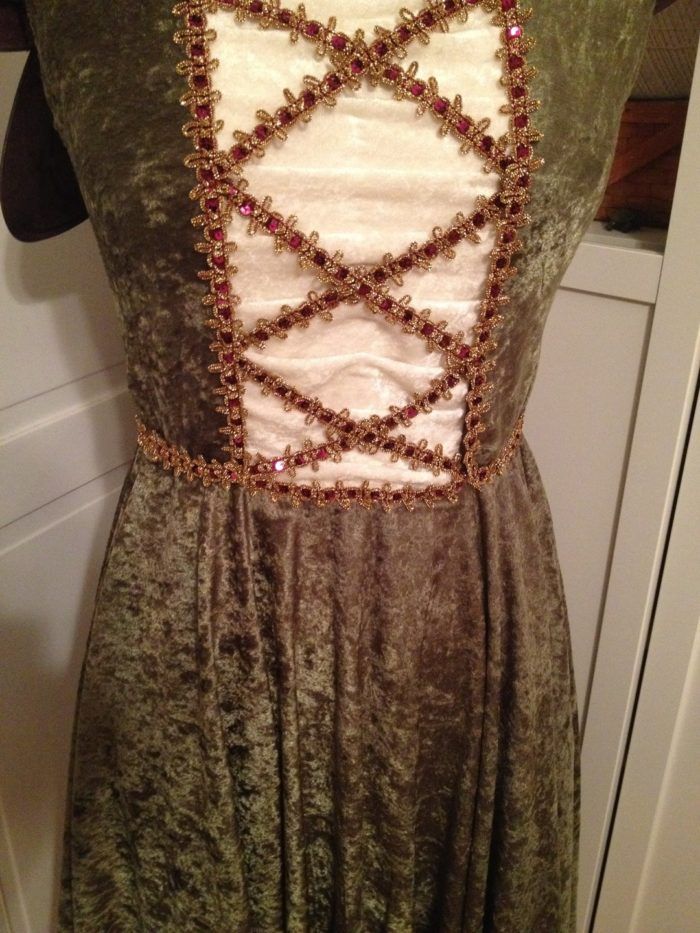 My costume is a Nature Fairy costume, complete with wings.
I made the pattern myself. The basic silhoutte was based on a dress I had that I loved but had outgrown. I traced the front and back, and then cut out the paper and refined the shapes to get a fit that I liked. I then decided to add a middle panel of pleated cream velvet.  I made a mockup before cutting into my 'good' fabric, and was thrilled that I didn't have to adjust the fit at all!
The skirt is a full circle skirt. Since it is made with a knit that doesn't fray, I didn't hem it.
The wings are also handmade. I had a pair of old wings that were badly ripped, so I used the wire from those and stretched a pair of brown stockings over them. The crosspiece is a double-layer of cardboard covered with brown faux leather, and the straps were from an old cami. Then I had fun decorating them with glitter-glue and sequins.
The trim criss-crosses over the front and then wraps to the sides, where it is attached to cream-colored ties that tie in the back. I wanted to add some waist definiton because I kept the fit a little loose so that I could fit it over my head and shoulders. The dress is made with green and cream velvet and burgundy and gold trim.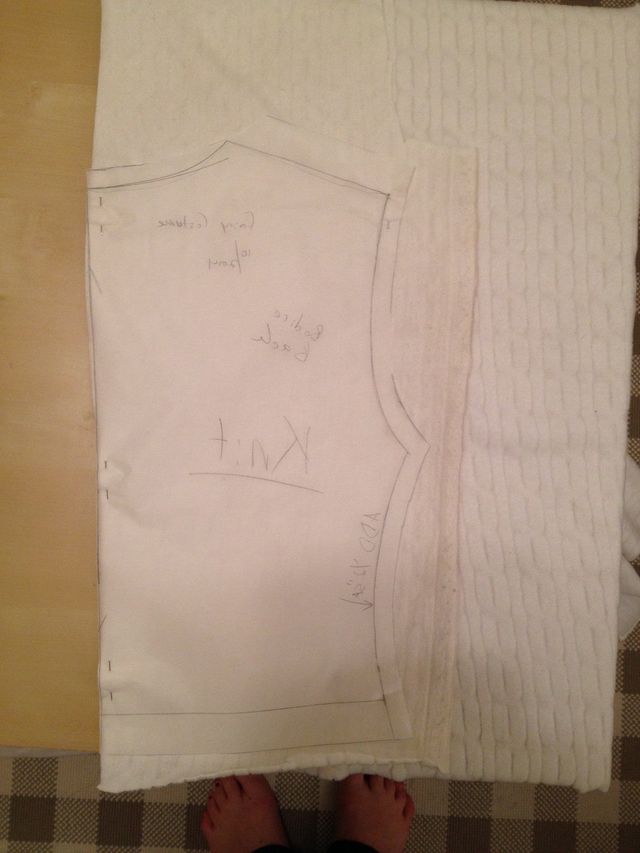 Cutting out the bodice mockup.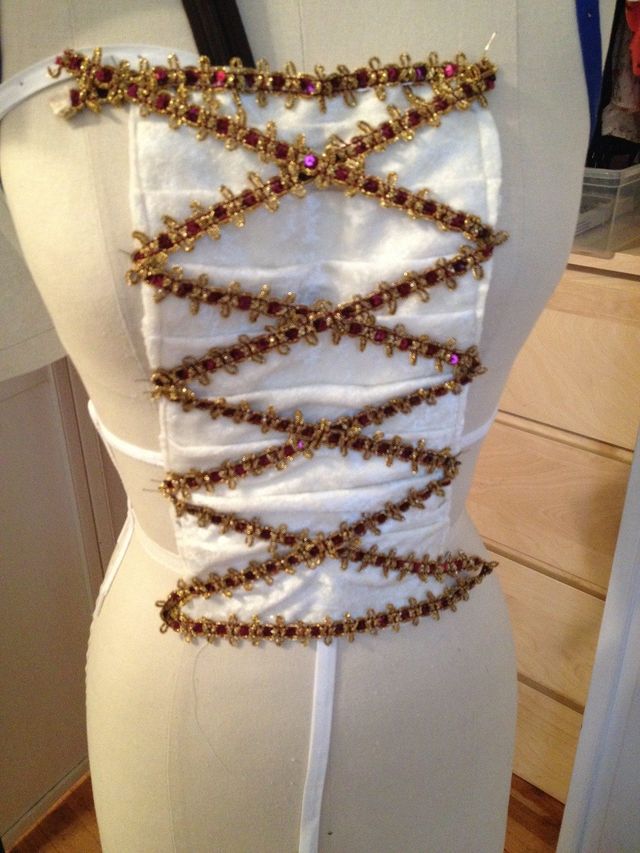 Pleated middle panel and deciding on trim placement.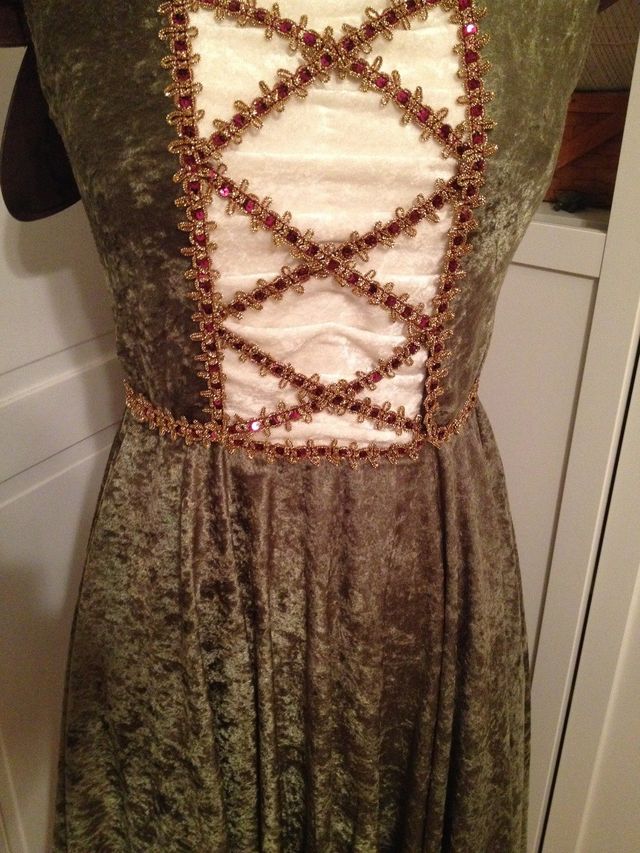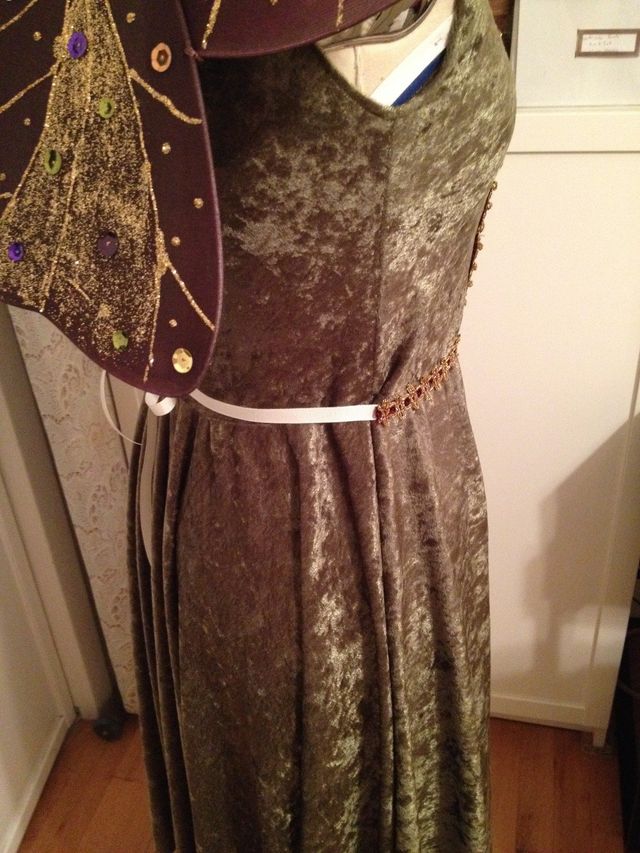 Side and part of the back, showing the added ties.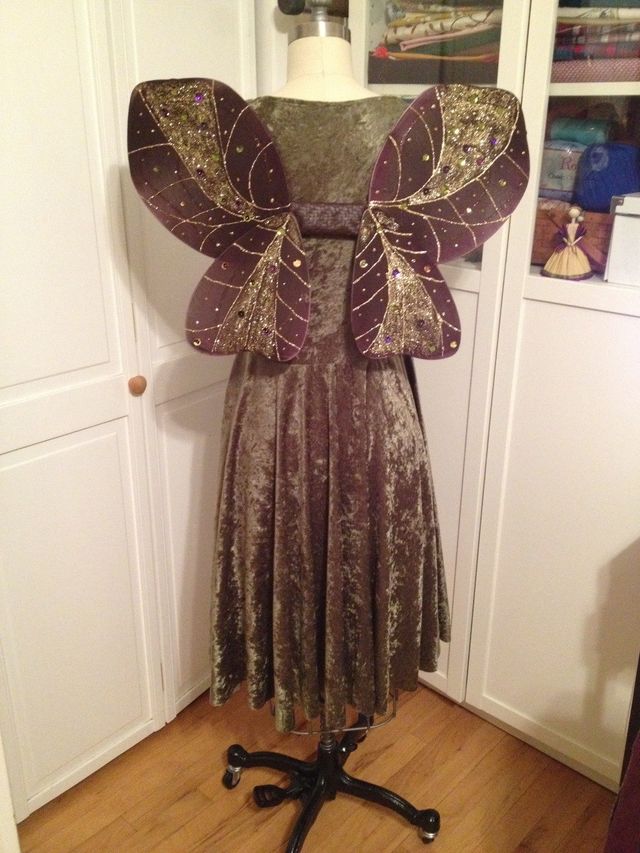 Back of the dress with handmade wings.