Golden Ombre Transforming Wedding Gown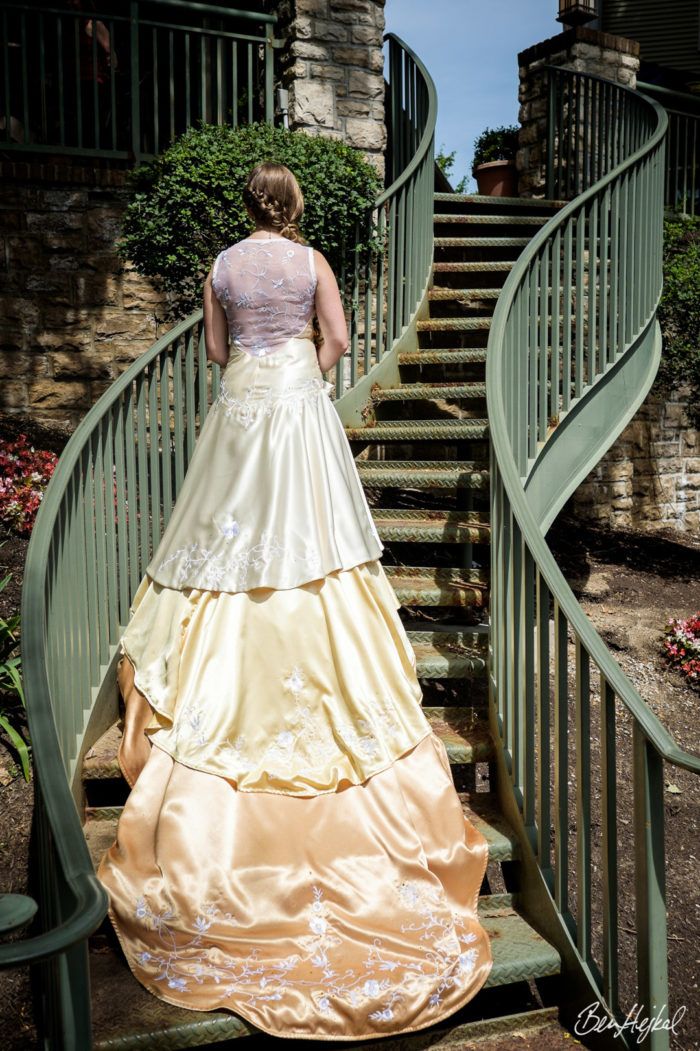 My daughter was agonizing over her wedding dress design: did she want the long train ball gown of her fantasy or a short swing dance dress so she and her new husband could dance the night away? My answer was why not make it both in one. Gathering fabrics included shopping stops in our local Maryland stores and a very snowy trip to New York City before we had everything we wanted. Once we located the perfect embroidered organza (in a shop we nearly overlooked!), finding the shades of gold satins was comparatively easy.
The design started from my daughter's sketch and a corset I made for her a few years before, and evolved over the course of several muslins.
The ivory dance dress features an embroidered organza back, side invisible zipper, built-in bra, steel boning, and full lining. The skirt has a deep gold iridescent organza lining to add a bit of color and shimmer to the asymmetric hemline, accentuating movement while dancing. The removable skirt/train layers are also fully lined with matching organza to add body and protect the embroidery details.
The floral motifs from the organza fabric were transferred to the satin on all three tiers using freehand machine embroidery, adjusting as necessary to accentuate the dress lines. To add sparkle, seed beads were sewn in strategic points of the flowers and hot-fix rhinestones were fused into position.
In some ways, my favorite part of this project is that the dress is hand-washable so she can now use it again and again for when they go dancing!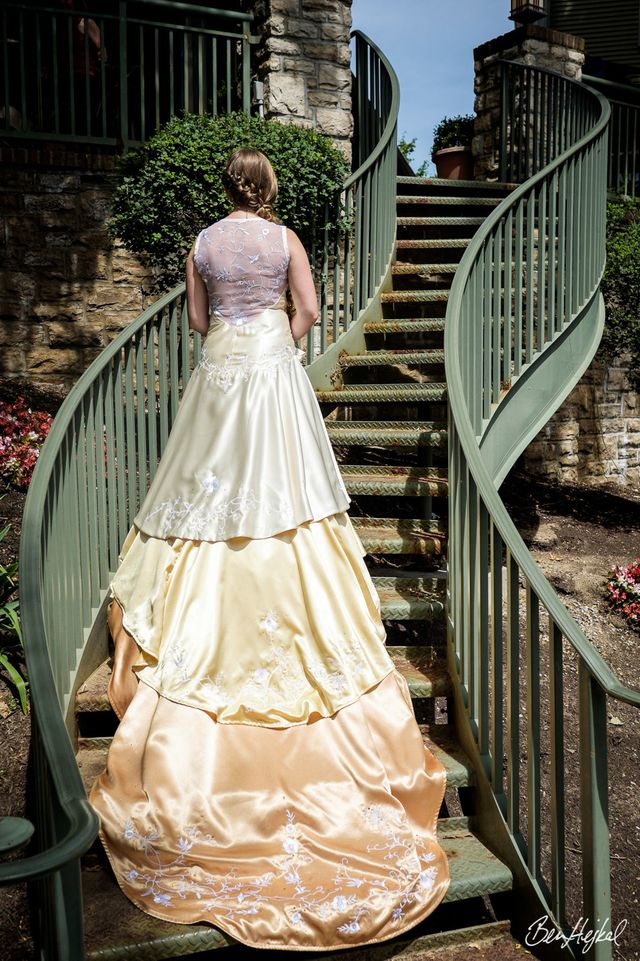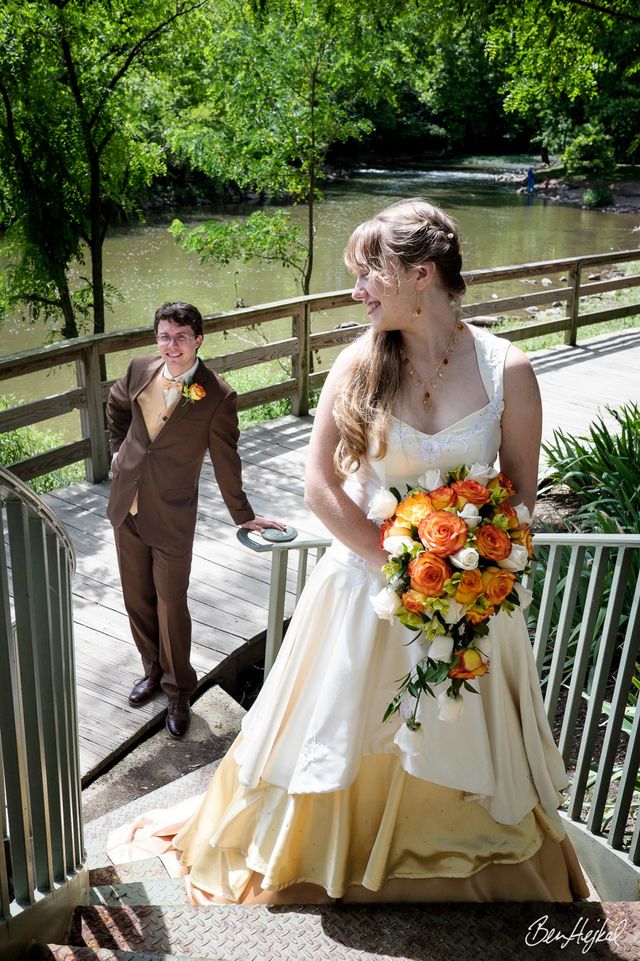 Front view with sweetheart neckline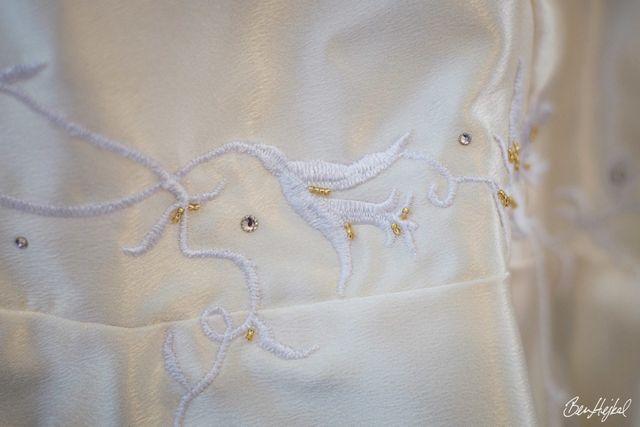 Waist line embroidery detail.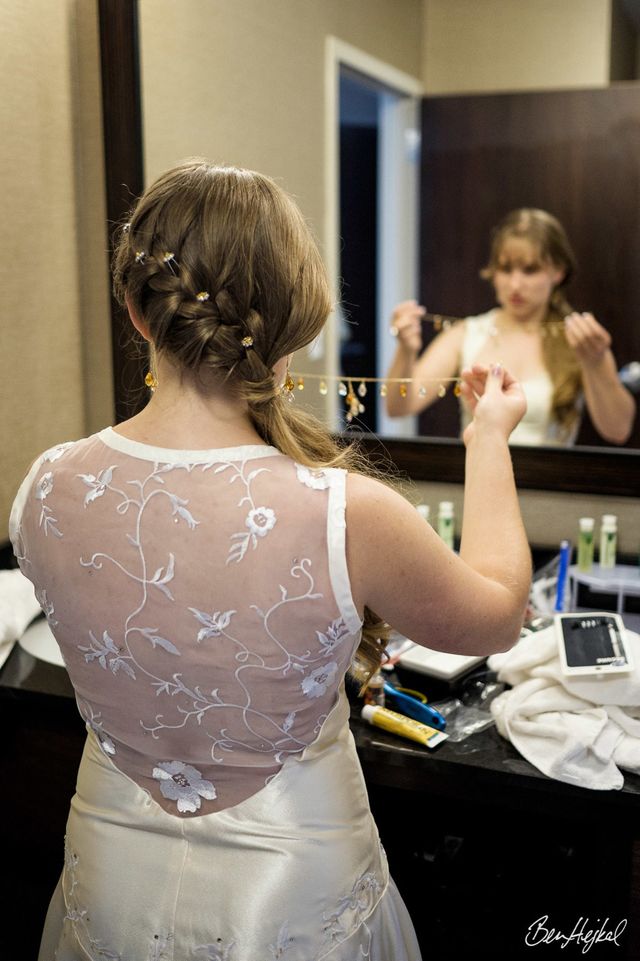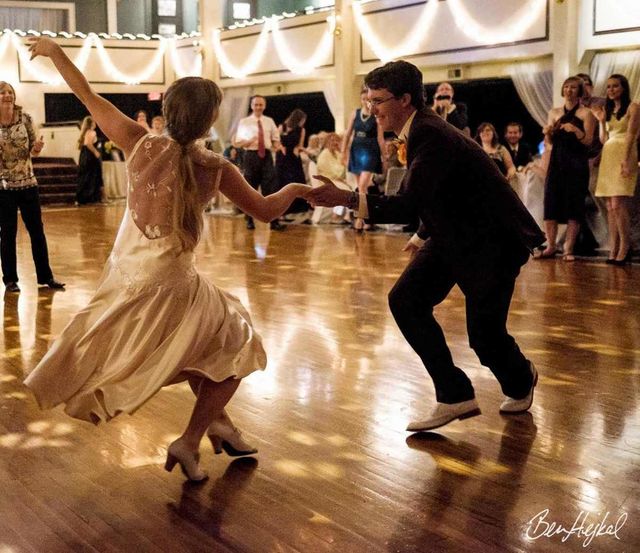 This skirt knows how to swing!