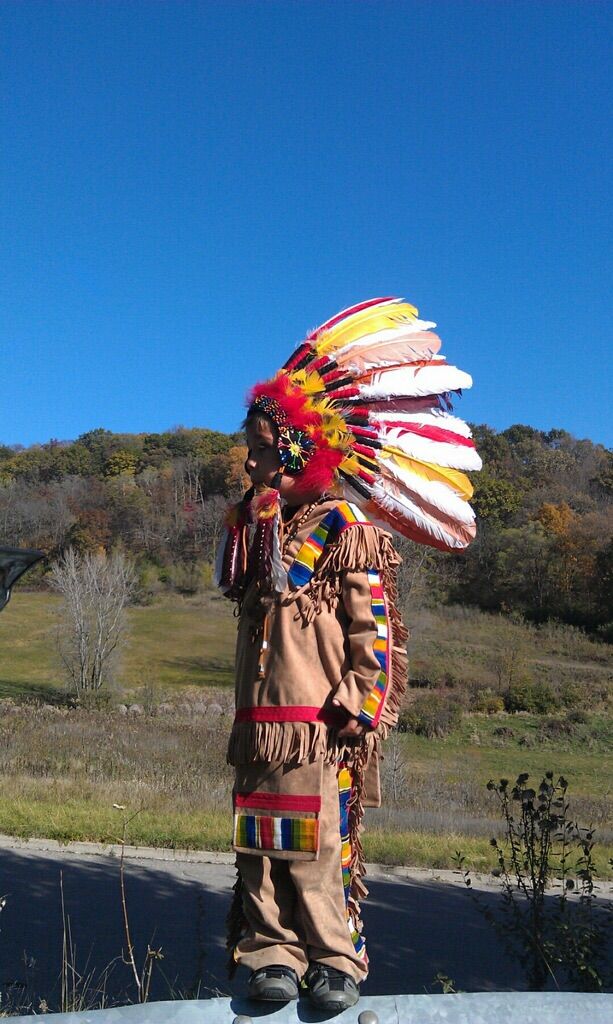 This is my grandson Ryan. I made him this outfit from a vintage simplicity pattern that I found on the net. I made the outfit out of an ultra suede material with decorative bias tape and trim that I made from an old upholstery fabric that I had in my stash. I also had to make bows and arrows because Ryan told me that Indians have to have bows and arrows and I couldn't find any in the store. I made him a necklace out of old buffalo horn beads that I picked up at the flea market along with a little inexpensive broach that I added feathers to. I made the headress from old feathers that I had from costumes and projects made for my older children who are now grown. The headress instructions were picked up off of YouTube.  I used my machine to add decorative stitching to the trim on the outfit.  I used puff paint to make the bead detail on the headband. The white puff paint is glow-in-the-dark so that when he goes trick-or-treating it will light up a bit.  I love making  his costumes just like I did for my children. He uses them to play dress-up with his friends throughout the year so I am in his thoughts since I live so very far away.  It is one of the things that make me his Nana. Thank you.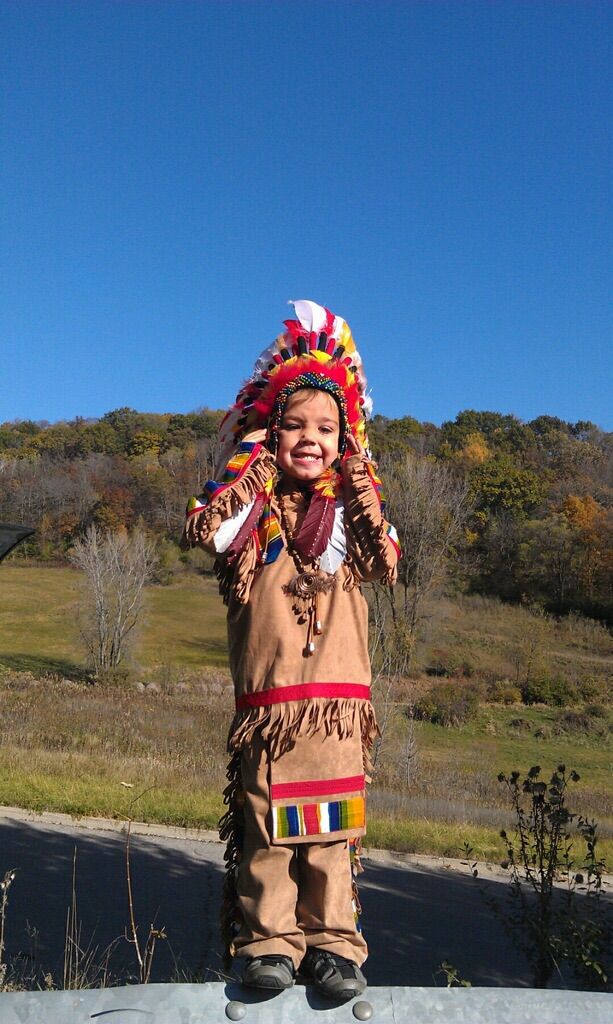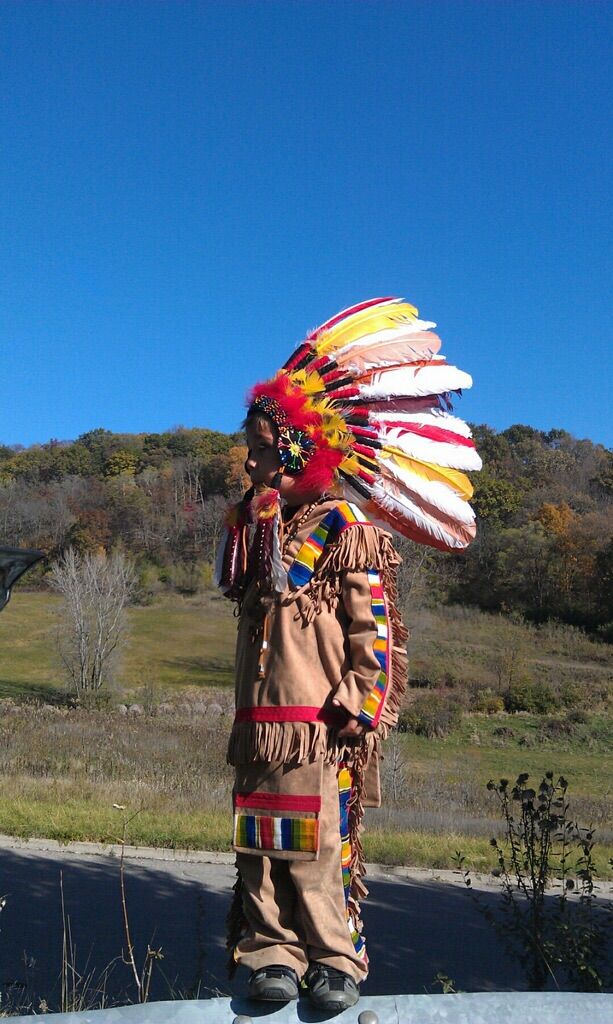 Profile view of the costume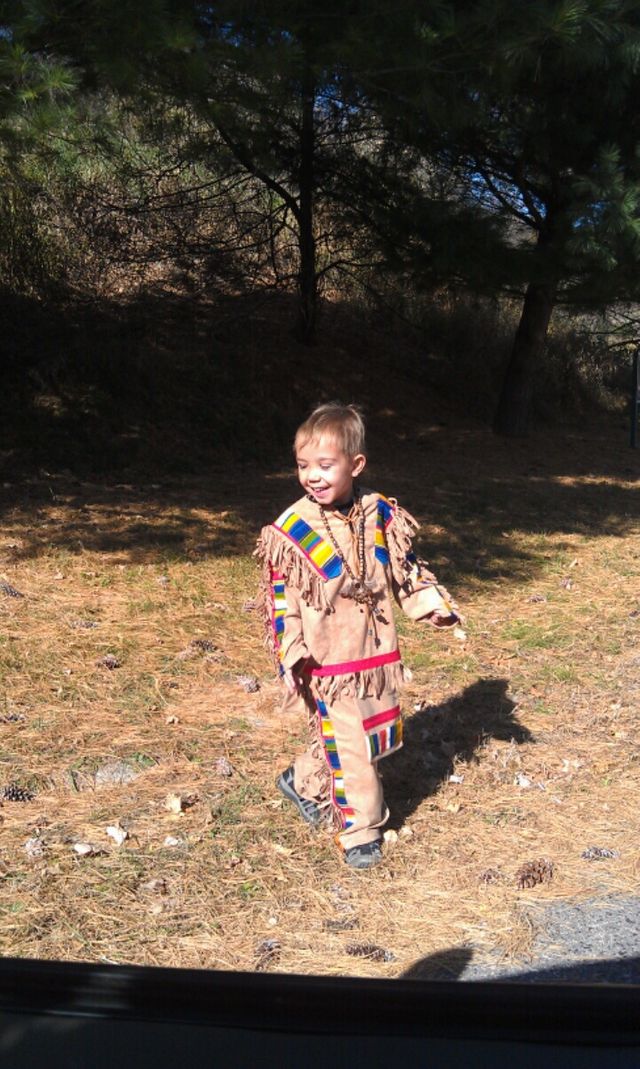 Outfit without the headress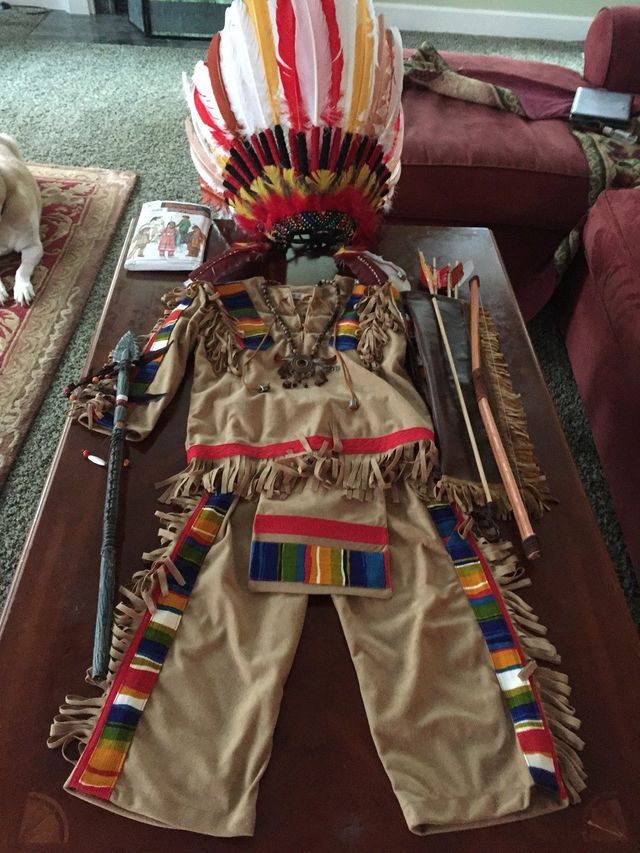 Full outfit with homemade bow and arrows and carrying case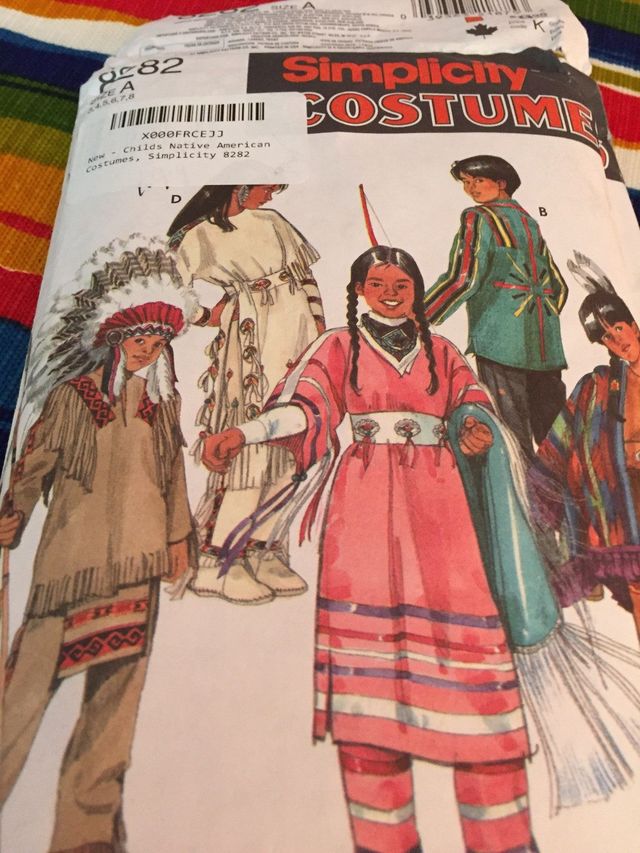 Vintage Simplicity pattern that inspired the outfit.