1770s Colonist, Simplicity 8161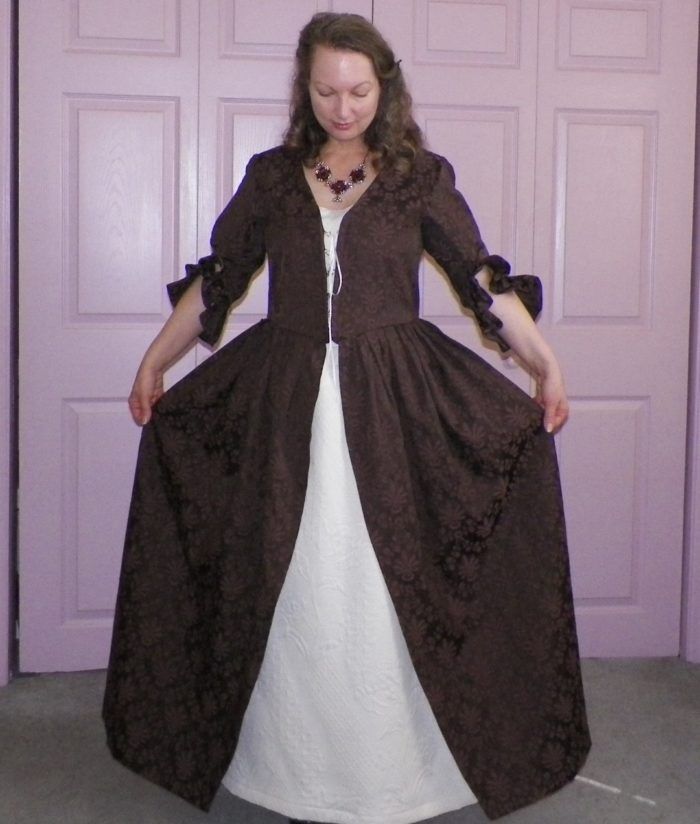 I've watched every episode of Turn and Sleepy Hollow and knew I had to make something colonial. Using the Simplicity 8161 American Duchess pattern, I modified the front bodice and also adjusted the pattern to fit my 5'2″ frame. My grommet work can be messy, so I decided to add eyes to lace the front shut. This can either be laced loosely to allow a glimpse of the stomacher or closed up tightly.
The fabric choice for the petticoat appears to be quilted as typical for the era, without the work! This fabric had a thick body so I didn't use as much fabric as called for in the pattern. Adjustments for were made throughout the process for fit, such as removing excess fullness that doesn't work with my figure/height. I still haven't decided if I'm going to add the bumroll or not, these photos are without. 
I've got 40 hours in this costume, if you include pattern adjustments and muslin mockup. It was a great sew and I would definitely tackle this project again. I posted a video about it on YouTube, tagged as Simplicity 8161. https://www.youtube.com/watch?v=Pimv_sdhue8