Tips for Sewing with Fleece
Learn how to wrangle the fluffy and fuzzy favorite winter fabric.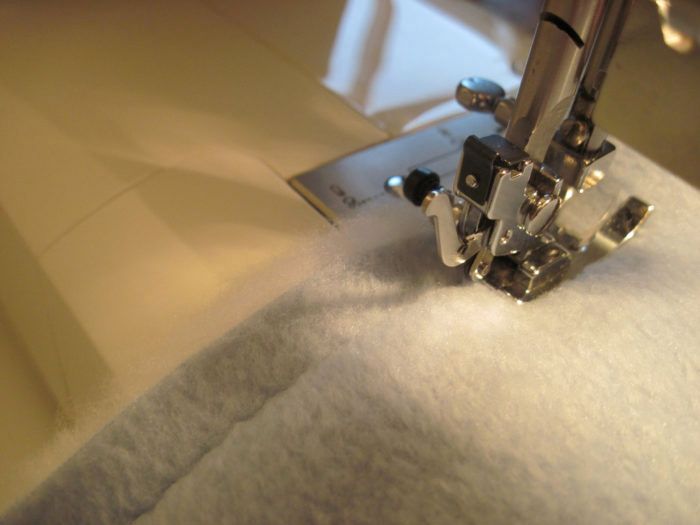 In my neck of the woods, the weather has turned chilly. Chilly weather means it's time to pull out the fleece. For seamsters, fleece is very easy to work with. There are a few tips that I have found may make it even easier for you.
* Use a ball point or Microtex needle. To avoid skipped stitches, I prefer to use a ballpoint (also called a Jersey) needle. On microfleeces, which are very closely woven, I prefer a Microtex needle.
* Use a longer stitch length. If your standard stitch length is 2.5mm, lengthen it to 3.5mm. You'll find you get smoother seams.
* Use a very narrow zigzag stitch. I find that using the narrowest zigzag setting (0.5mm on my machine) gives straight seams the give to prevent them from popping under stress.
* Stabilize shoulders with fusible interfacing. To keep shoulders of jackets and tops from stretching, fuse a strip of tricot interfacing 1/2-inch wide along the seamline. This will keep your shoulder shape without adding bulk.
* Use a strip of tear-away stabilizer for hems. To keep hemlines from stretching out or getting wavy when sewing, place a strip of tearaway stabilizer between the fabric and the feed dogs.
* Pink raw edges to finish. Fleece doesn't ravel, so you don't need to turn under or overcast raw edges. Just trim with a pinking blade (shears or rotary cutter) and sew. As an alternative, you can simply pink the hems, and leave them unturned for a casual-chic look that I've seen on many RTW fleece garments.
* Stabilize zippers and closures with fusible interfacing. As with shoulders, you need to stabilize garment closures, especially before inserting a zipper, to avoid rippling. For this, I prefer to use a strip of woven interfacing, such as Armo-Weft. It will add slightly more body to most fleece without too much bulk and will keep your zipper closure from rippling.
* Use "blending" thread colors. Because thread tends to sink into fleece and be covered by the fibers, I've found that I can get away with thread colors that blend, rather than perfectly match-my fleece.