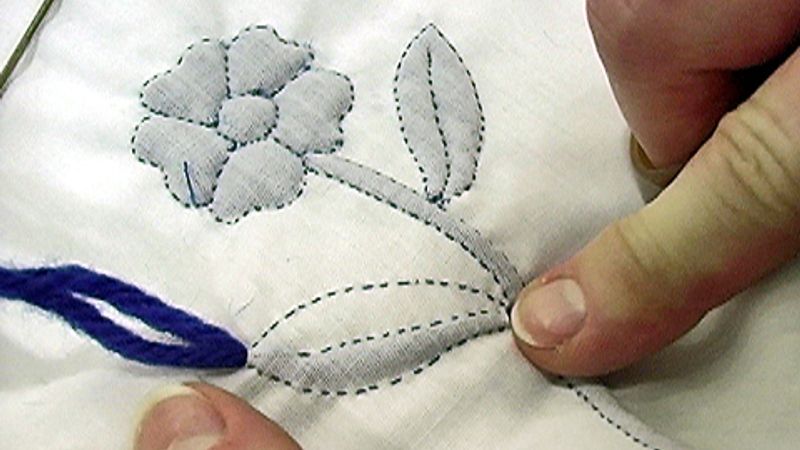 Gary Junken
with Marie Yolande
An Online Extra to Threads #105
For boutis, stuffing is inserted between stitched layers through small openings made by separating the threads of the backing fabric. Once the stuffing is complete the threads are pushed back into position to close the holes.
Marie Yolande teaches the boutis technique around the country and abroad. In this video she demonstrates the "white on white" process with contrasting colored threads for better clarity.
For a complete description of the technique read her article, "Boutis Provençal" in the February/March 2003 issue of Threads (#105).