SewStylish Fall '09 on newsstands now!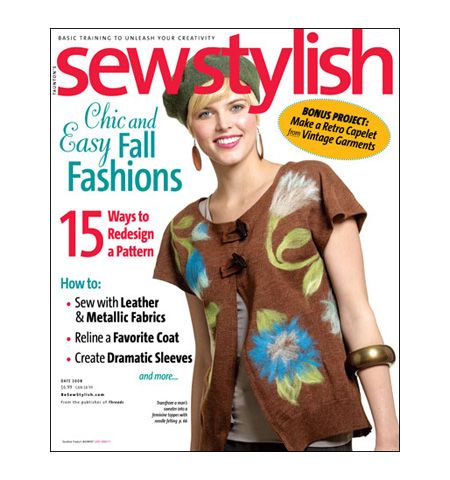 The newest issue of SewStylish is on newsstands today! Check it out now for designer inspiration and techniques straight from the runways.
This issue highlights techniques you can use to create the garments in the issue or adapt easily to create your own designs. SewStylish Fall '09 is great for sewers of all skill levels with inspirational how-tos and easy-to-follow instructions.
With this issue, you'll learn such essential skills as:
pattern manipulation, basic fashion design and sewing tool use, basic and intermediate construction techniques, creative fabric selection, and industry insider tips, and then apply these skills to create their own stylish projects
The magazine includes 4 sections:
Back to Basics – Learn how to choose the correct needle and thread for your fabrics, how to sew thick fall fabrics with tips from couturier Kenneth King, how to add interlining to a garment for warmth this season, and how to get the most out of wool, fall's favorite fabric.
Pattern Play – Restyle a basic sleeve pattern for dramatic volume, learn to fit the waistline for the perfect pants or skirt, design three chic skirts from one pattern, and see how to quick fit the shoulders for a personalized bodice.
Restyle It – Author and former Urban Outfitters designer Cal Patch shows you how to reline a vintage coat. Three craft super stars (Linda Permann, Kayte Terry, and Erika Kern) restyle a basic t-shirt dress three different ways. See how to transform an ordinary men's sweater into a stylish cardigan with needle felting and learn how to deconstruct an '80s jacket into a modern-day fashion statement.
Designer Secrets – Get designer style with tips on sewing this season's fanciest fabrics, see how to create three different tops using SewStylish patterns, master the technique of sewing on leather, and learn how to sew curved seams.
In Every Issue:
Trend to Technique: Get the look of Lanvin by designing your own feather-adorned headband. This project can be completed with or without a sewing machine.
Fabric Lab: This fall, textured fabrics were front and center with materials ranging from suedes and furs to velvets and chenilles.
Fast Fab: Bridgette Artise and Jen Karetnick, authors of Born-Again Vintage, shows you how to transform two everyday skirts into a showstopping capelet.
Couture Know-How: Learn how to get the look of Chanel with a couture jacket finishing technique.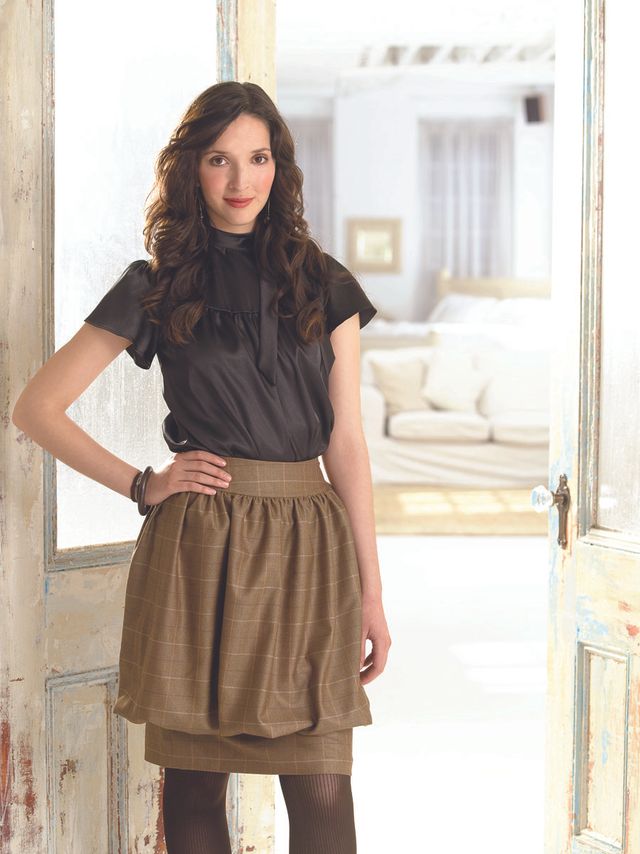 Create a bubble skirt perfect for day or evening.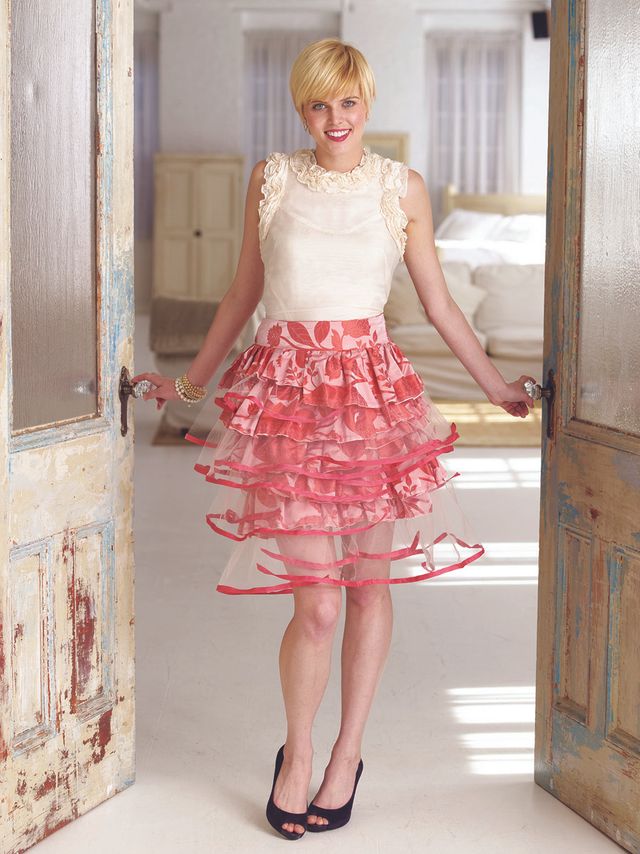 Add cascades of ruffles to any skirt pattern.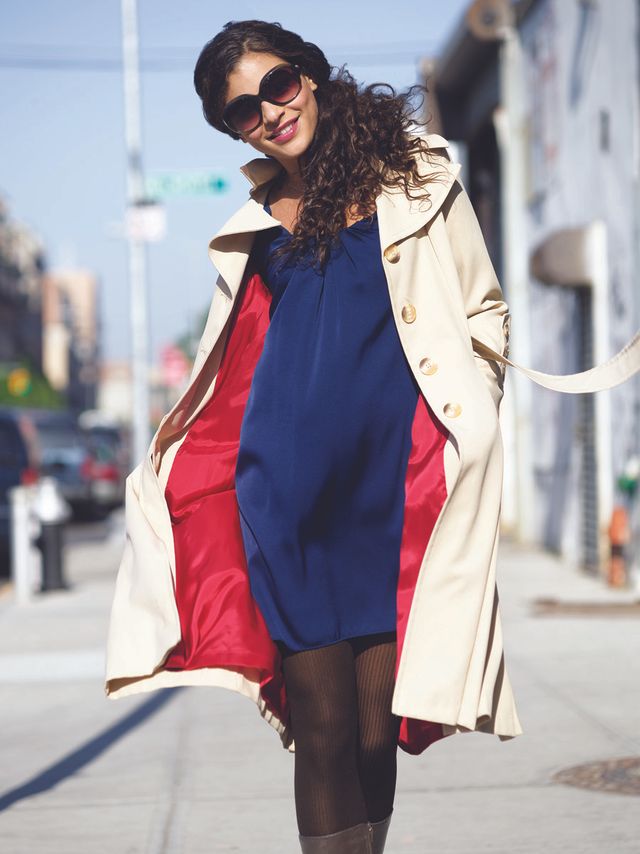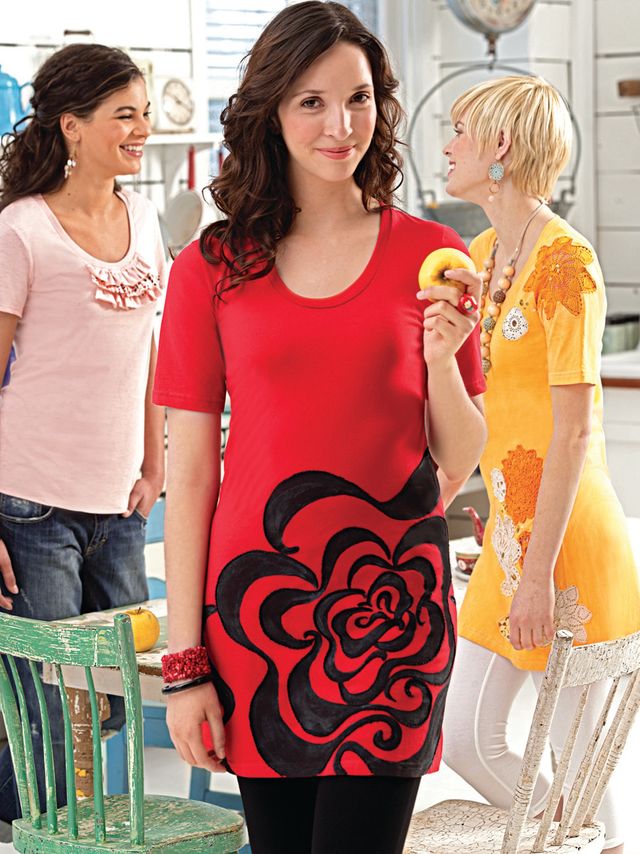 Add paint and hand embroidery to embellish an everyday dress.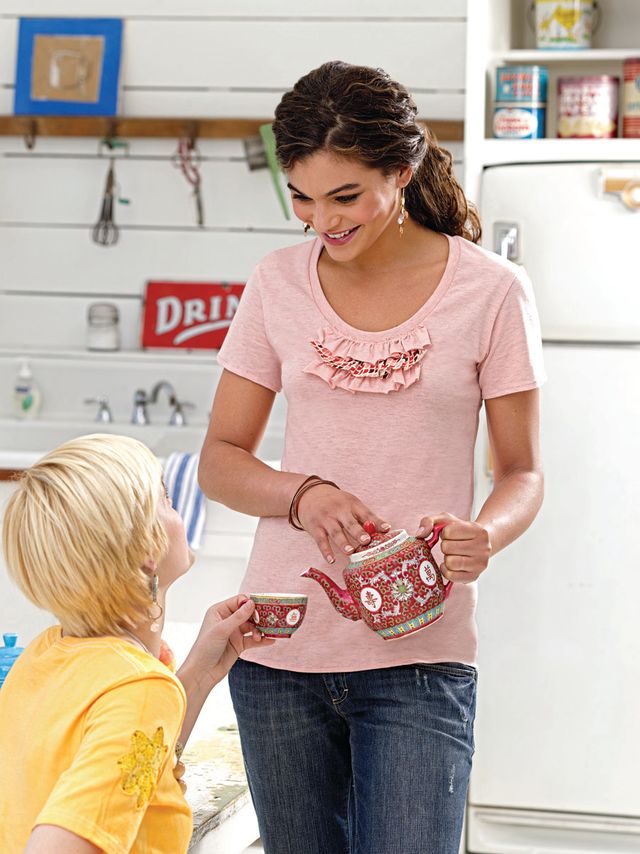 Transform a basic tee with ruffles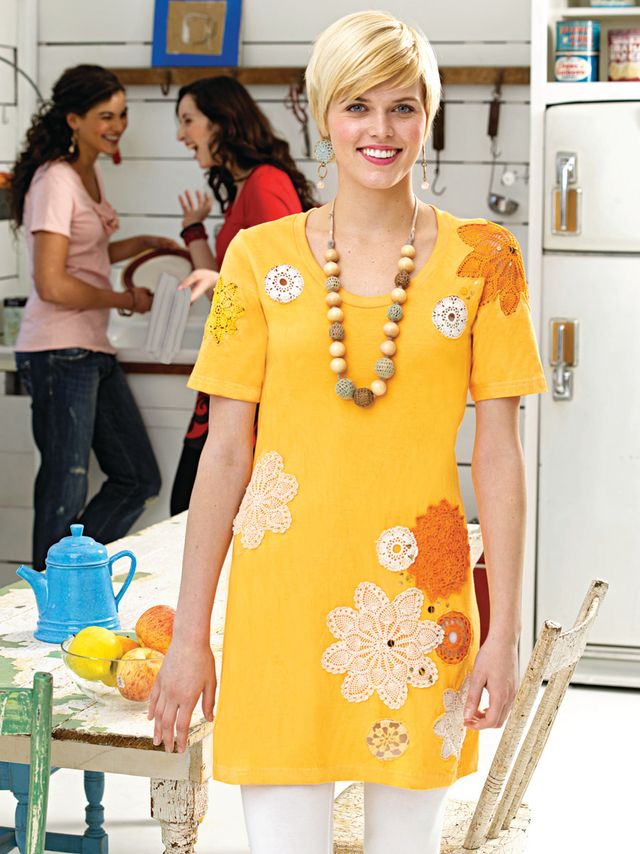 Adorn a dress with appliqued doilies and sequins.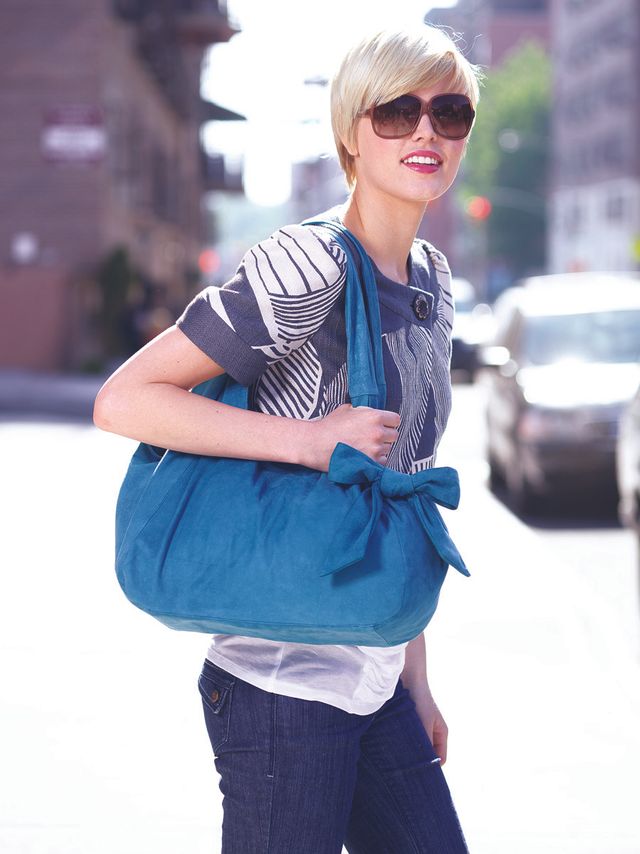 Learn to sew leather like a pro to make chic garments and accessories.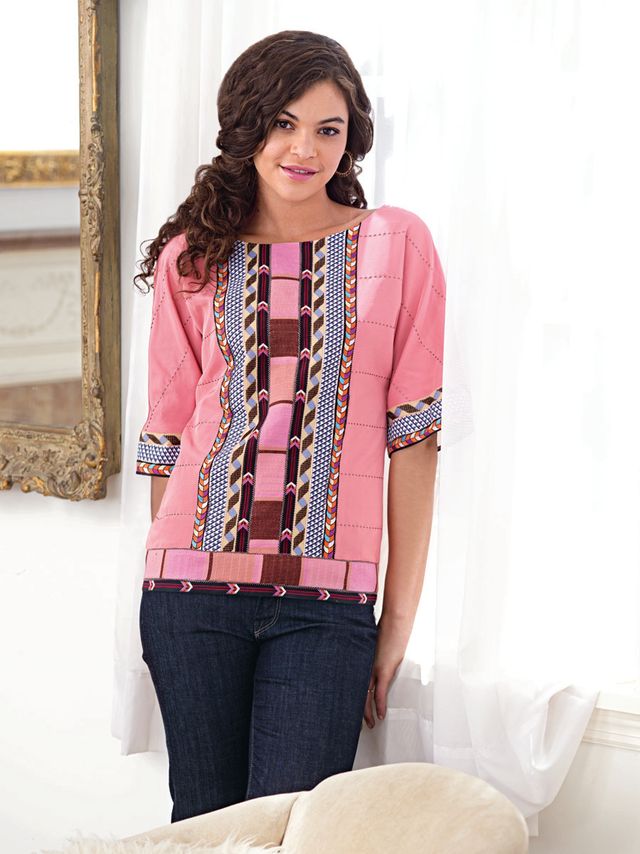 Combine trims for standout style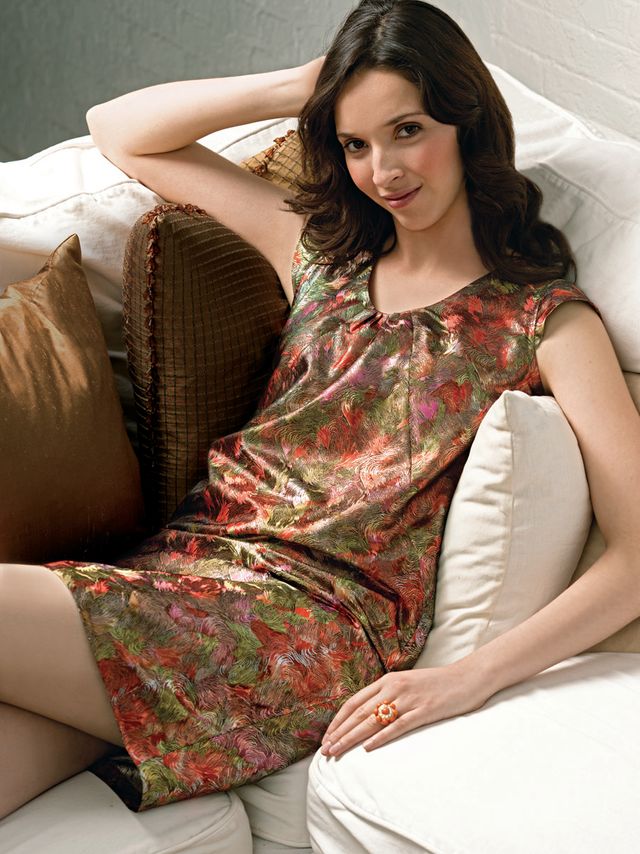 Get industry tips on sewing fall's fanciest fabrics.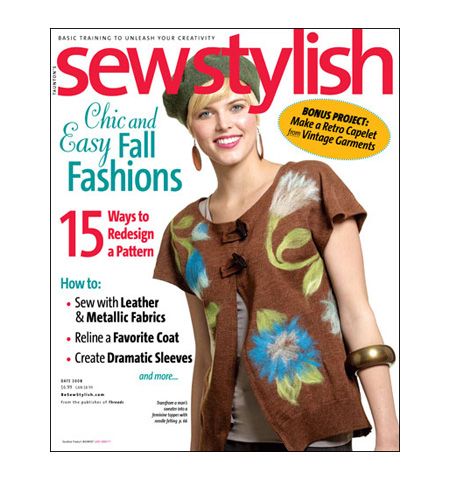 Check out SewStylish Fall '09 on newsstands now.