Stray threads become artistic cards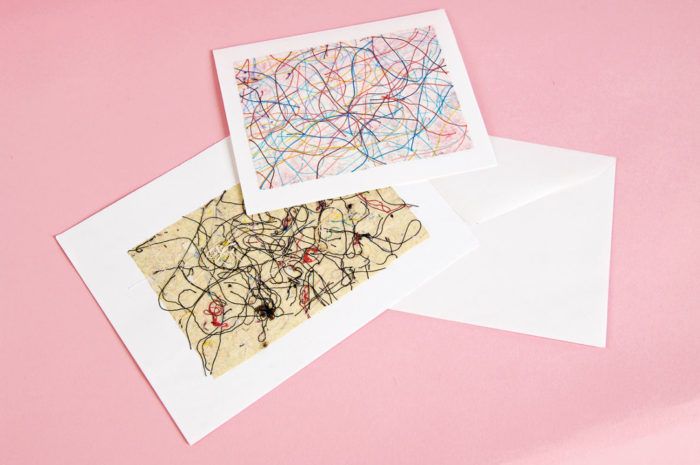 When I finish a sewing project, I clean my sewing-room floor with an adhesive lint roller. The threads that adhere often form a design reminiscent of Jackson Pollock's work. [Editor's note: Jackson Pollock (1912-1956) was an influential American abstract expressionist who used the "drip and splash" method of painting instead of using a paint brush.] When my lint roller's outer layer becomes full of threads and lint, I affix it to folded card stock, creating a unique note card. If any tackiness remains, I press it against one of my sweaters to cover the stickiness with lint. It's a great way to create cards that my friends-especially friends who sew-enjoy receiving.
-Suzanne Marquart, New Fairfield, Connecticut
Do you have a good sewing tip? Send it in, and we'll pay you if we publish it in Threads magazine. We'll also select the cleverest tip in each issue, and the winner will receive a gift package from Taunton Press including Threads DVDs and other instrucional sewing books.
Send tips to:
Threads Tips
POBox 5506
Newtown, CT 06470
or by email at:
ThreadsTips{at}taunton{dot}com