Project Runway Episode 12 – Who Goes to NY Fashion Week?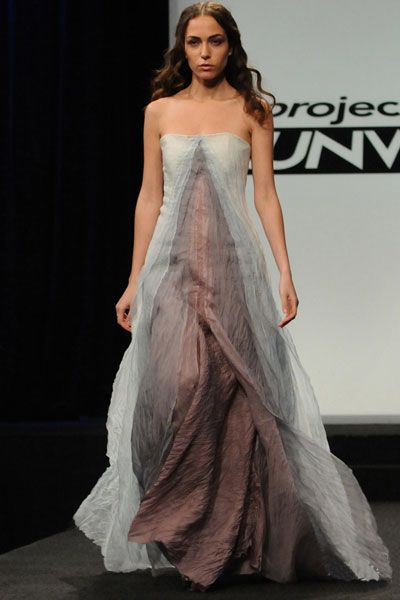 After watching this season's programs so far, I've decided one of the most important functions of the production is casting. I like reality TV because watching the human condition fascinates me. I disagree with those who suggest reality TV is scripted. Manipulated, probably; well or not so well edited, absolutely. I'm sure that good editing can find the personality, tension, heart, and passion we need to keep our interest. However, I'm having second thoughts about the people who get chosen.
I've always envisioned the auditions as a process of finding strong design talent. This season has made it clear that without strong personalities the show falls flat. I think this season has had interesting characters, but they disappeared too quickly. The Manhattan environment was also missed. The last five players don't quite have the spice and even though I'm often the first to applaud an antagonist leaving—I miss them. Wouldn't a few lines from Santino Rice or Jay McCarroll liven up the programs about now? Or the character of Austin Scarlett or Christian Siriano warm our hearts?
This week is the final challenge and it sent Christopher and Gordana home, and Althea, Carol Hanna, and Irina to Bryant Park. Now, who do you think will win? I enjoy reading your opinions and comments. Who are your all time favorite designers? Maybe we can influence the next cast of characters.
Until next time….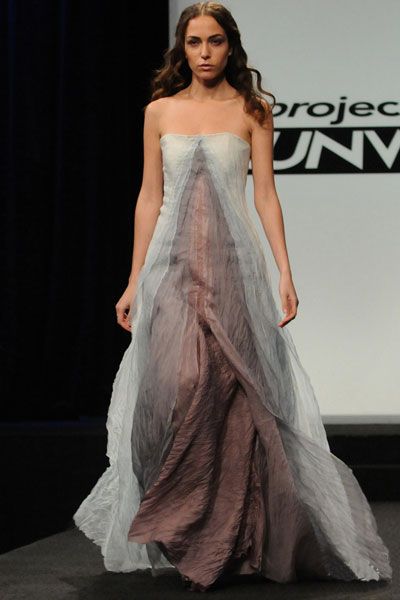 Layers of silk organza in soft misty shades made Gordana's angel gown, but the gown didn't make the cut.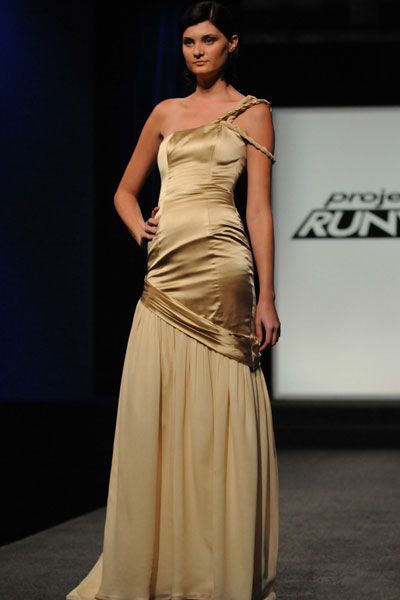 Carol Hanna was inspired by the European Decorative Arts collection at the Getty Center for her gown.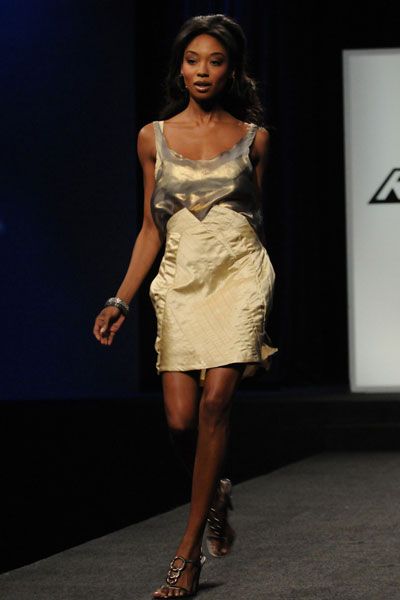 Althea's tailored silhouette was inspired by the Getty Center architecture.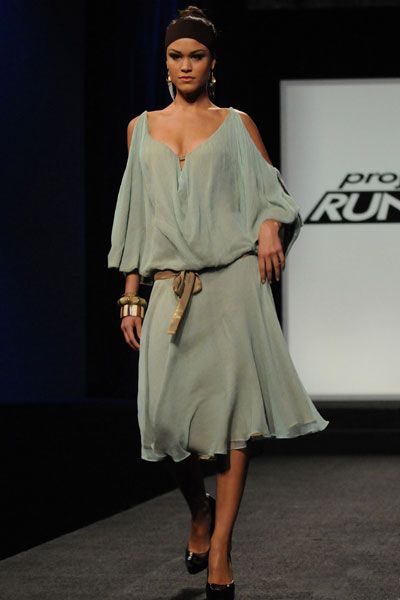 Even though the judges thought the length was "old" and stripped the accessories off the model right on the runway, Irina goes to Bryant Park too.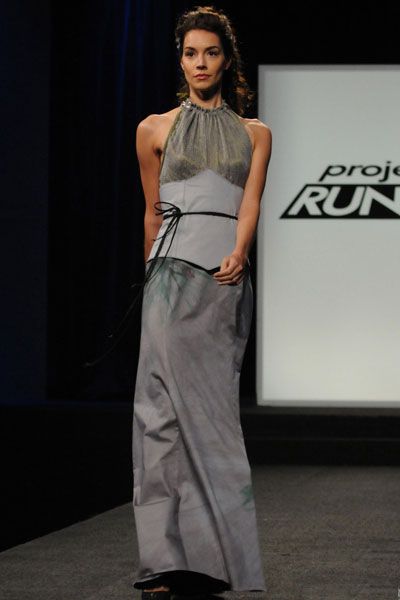 Inspired by a gray rock, algae touched fountain, Christopher's gown wasn't strong enough to keep him in the competition.