How to Pick the Right Needle and Thread for Your Sewing Project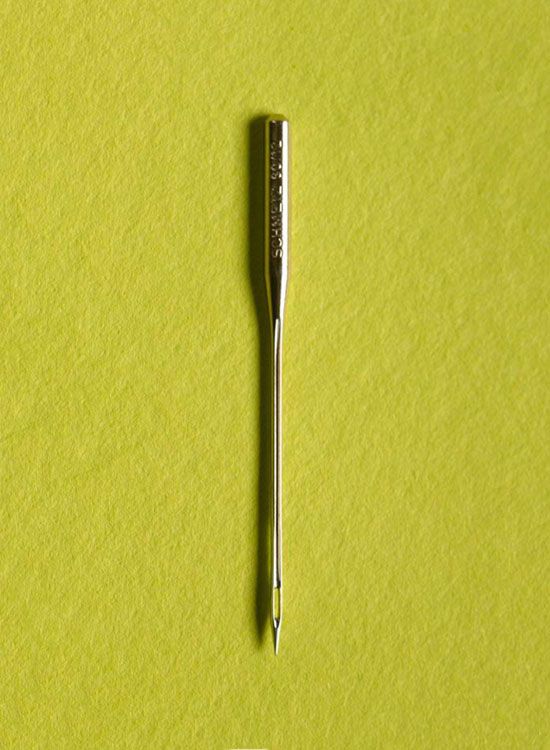 Whatever sewing machine you use, it won't work right without three essential elements: the thread, the needle, and you. Obviously, you drive the whole sewing operation, but you're also the indispensable match maker for the needle and thread marriage.
For example, you try, on various levels, to match your thread and fabric—getting the right color and the best fiber combination for starters. But, have you noticed, especially if you sew with a variety of fabrics, you can't find thread in the same fibers as some of your favorite fabrics, such as wool, linen, spandex, or hemp? For practical purposes there are four thread fibers you can use for construction sewing: polyester, cotton, silk, and nylon. Polyester is a great all purpose thread. I've stopped using cotton thread because it leaves so much cotton fuzz in my machine, silk thread comes in several machine-worthy weights and always sews beautifully because it is clean and smooth, and nylon is strong for upholstery and outdoor gear but not hot iron heat.
That said, the most important choice is getting the right needle/thread combination. The needle points are designed for the fabric, but the eye is designed for the thread, and the groove is designed for the size of the thread. You may not realize that a thread passes through the eye of the needle 30 to 50 times before it's stitched into the fabric. The wrong shaped eye can cause the thread to shred or fray or skip stitches. So when you're sewing with specialty or novelty threads you'll have the best success with a specialized needle—use a Metallica needle when using metal threads for example.
Needle manufacturers recommend changing a needle after eight hours of use. This does not include the cutting, pressing, and the fitting time that goes into completing a project. I've never put it to a stopwatch, but I don't spend an hour of sewing on any basic garment. At that rate I could sew eight projects before replacing a needle. In the interest of the environment and avoidable waste, use common sense—a trench coat with a lining, twelve button holes, belt loops, and multiple flaps, or a large project like a quilt will take more sewing time…but don't throw away your needles before their time.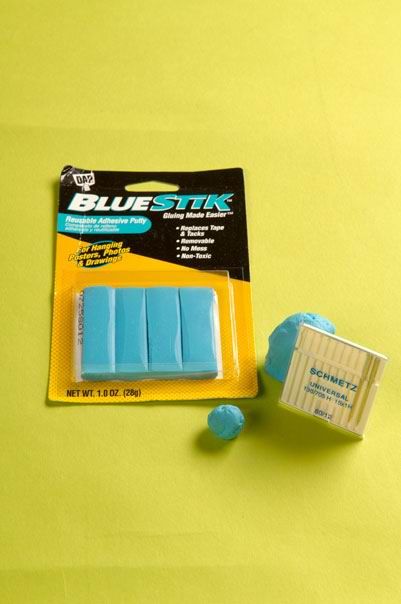 An easy way to keep track of what size and type needle is in your machine is to attach the needle case to an out-of-the-way spot on your machine with a ball of BlueStik and change the case when you change your needle types.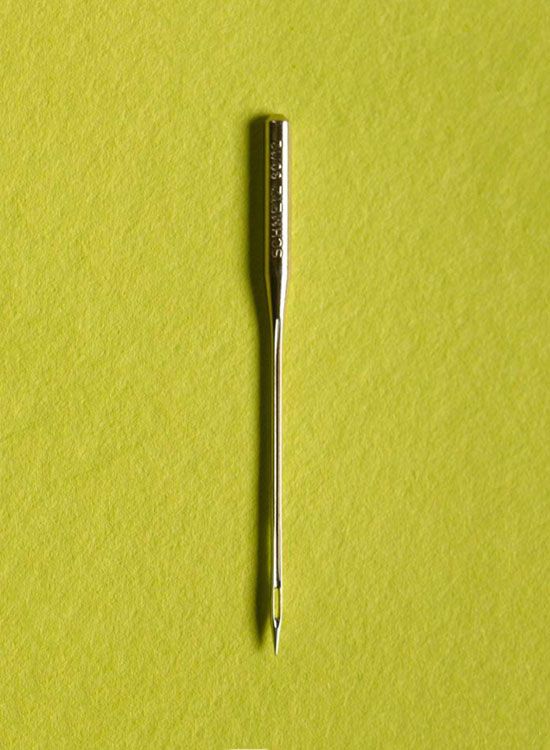 Compare the size of your thread to the size of the groove that runs down the needle to the eye. If the groove cradles the thread you should have trouble-free sewing.