How to Cut and Sew a Decorative Bias Facing
This facing and binding combination finishes a garment's edge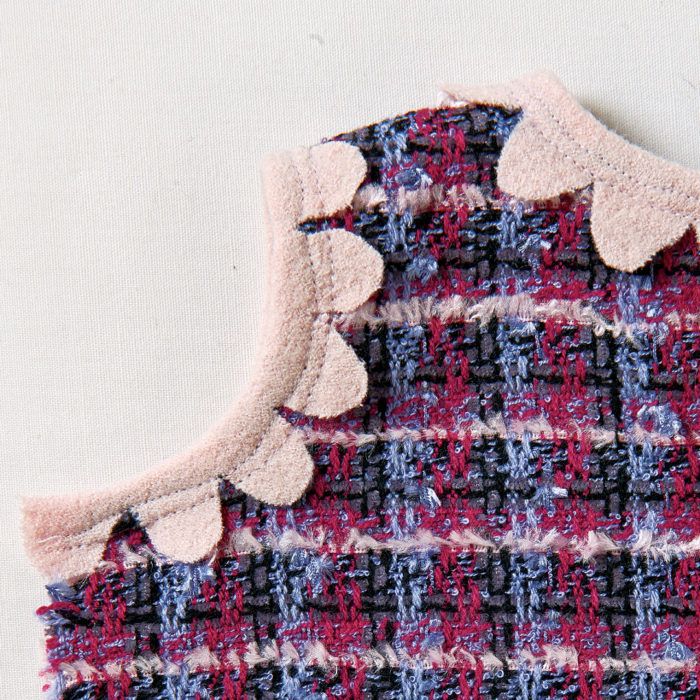 Learn a creative technique that uses bias strips to finish a garment's edge. This finishing option is a facing and binding combination first shared by Ruth Ciemnoczolowski in "Teach Yourself to Sew: Edge finishes, Part 2," Threads #175 (Oct./Nov. 2014). It features a decorative edge on the garment's right side, with the look of a binding finish from the wrong side.
Never miss a how-to technique, such as this edge finish, by subscribing to Threads or by becoming a Threads Insider.
Use bias strips of a nonraveling, contrasting fabric (such as felted wool crepe) to make an external decorative facing. Cut one bias edge in a shape with a rotary cutter or scissors, attach the opposite edge to the garment, flip the strip to the garment's right side, and stitch in place.
1. Make a template. Use a rotary cutter with a decorative blade, or design a template (see below) on clear, removable tape, to create a decorative edge. Then, cut a bias strip with your decorative edge on one side plus at least two seam allowances on the other.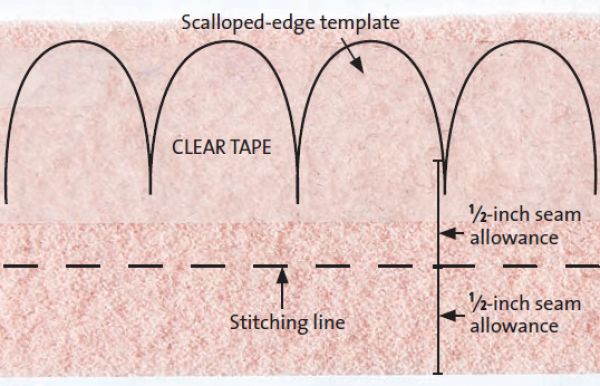 2. Sew the strip to the garment. Align the garment's wrong side edge with the bias strip right side down along the straight edge, and stitch a 1/2-inch-wide seam allowance. Trim the seam allowances to 1⁄4 inch, and fold the strip to the garment's right side. About 1/4 inch of the strip should be visible from the garment's wrong side.
3. Secure the edge. Press the decorative edge in place. Then, use two rows of topstitching (about 1/8 inch apart) to secure the edge to the garment's right side. Be sure to catch the fold on the wrong side in the stitching.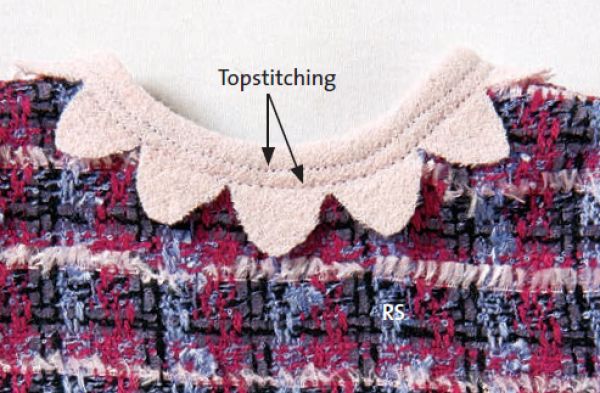 Will you use this decorative facing technique? What are some of your favorite ways to finish edges?