Getting started with sewing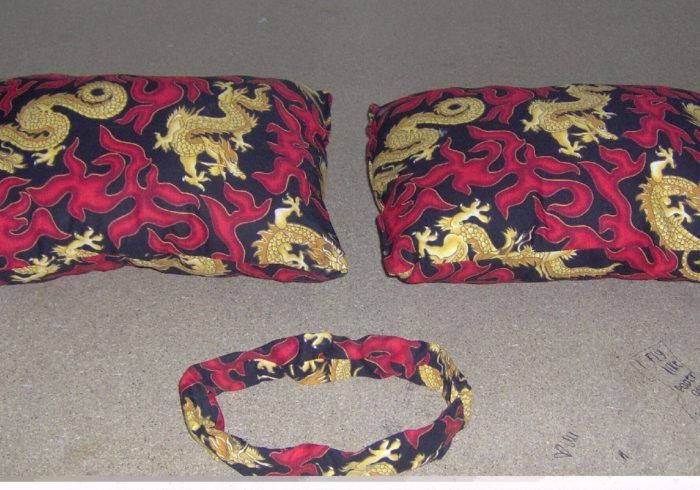 As we're wrapping things up here with our June/July Issue, getting it ready for the printers next week, we've all been gushing with pride over our Reader's Closet in this issue. We chose 4 garments to feature in the issue from our Reader's Closet Gallery here on ThreadsMagazine.com We absolutely adore seeing what you've been up to in the sewing room and love sharing it with all of our readers on the pages of our magazine.
We were also amazed by one of the Threads website members, Fredwb, who uploaded photos of his first creations to share in the gallery. Above is a photo of his very first project: a headband and a pair of pillows. These simple projects ignited a creative spark in Fredwb who is now asking for advice on his next projects–a dress for his daughter and chair cushions for his wife.
Are any of you new sewers or are you teaching someone else to sew? If so, check out the Threads' Teach Yourself to Sew video series. There you can find expert advice on getting started with sewing. It's perfect for anyone just starting out or looking to brush up on their sewing skills. And, if you're an experienced sewer, you can help out new sewers like Fredwb by offering tips and advice.
Don't forget to upload photos of your designs into the online Reader's Closet Gallery for a chance to be featured in an upcoming issue of Threads Magazine.