Museum Exhibit: "American Woman" at the Metropolitan Museum of Art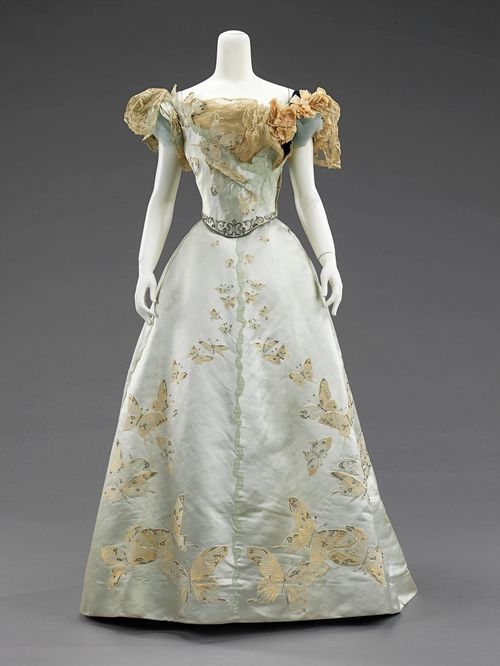 The Metropolitan Museum of Art in New York City and the affiliate Brooklyn Museum will present two joint exhibits. At the Met from May 5 through August 15, 2010, you'll find "American Woman: Fashioning a National Identity." At the Brooklyn Museum you'll find "American High Style: Fashioning a National Collection" from May 7 through August 1.
Online exhibit
Although seeing these exhibits in real life is the best way to enjoy every garment detail, both museums offer an online exhibit with wonderful photos enhanced by informative text about each garment, hat or pair of shoes. If you can't make it to NYC, I strongly encourage you to enjoy the exhibit from the comfort of your computer chair.
American Woman: Fashioning a National Identity
The Met's exhibit explores developing perceptions of the modern American woman from 1890 to 1940 and how they have affected the way American women are seen today. It focuses on some of the style revolutions that have occured over the years: "Gibson Girls," "Bohemians," and "Screen Sirens" to name a few. If you're able to visit the museum first hand, you'll also want to listen to the audio guide narrated by Sarah Jessica Parker which explains the background historical information and describes garment details.
American High Style: Fashioning a National Collection
The Brooklyn Museum's exhibit will highlight masterworks from the Brooklyn Museum Costume Collection and give you a wonderful glimpse of some of the amazing garments of the past. You can also purchase the companion book, "High Style" by Jan Glier Reeder. This comprehensive publication describes the remarkable collection of costumes and accessories at the museum using vivid photography and lavish illustrations. It boasts more than 200 examples drawn the museum's costume collection.
If you find the time to view these exhibits online, please let us know what you think. If you're lucky enough to view them first hand at the museums, tell us about your visit. We'll undoubtedly read your comments with envy!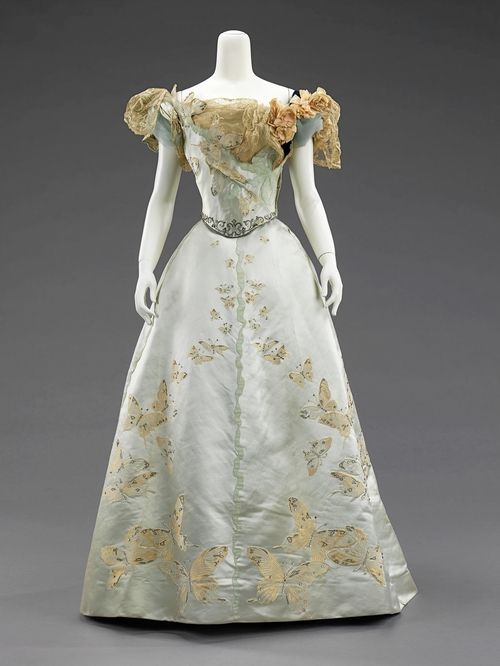 Ball gown designed by Jean-Philippe Worth for House of Worth (French 1858-1956). Silk with rhinestones and metal. (Accession #2009.300.1324a, b)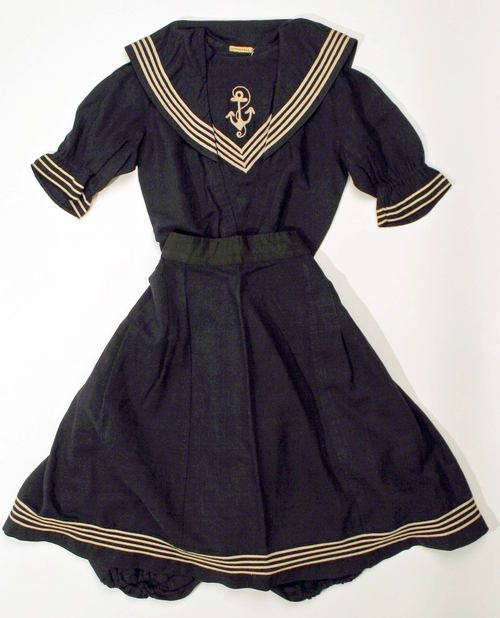 Wool Beachwear (bathing suit), 1905-1908 (American). (Accession #C.I.53.72.28a, b)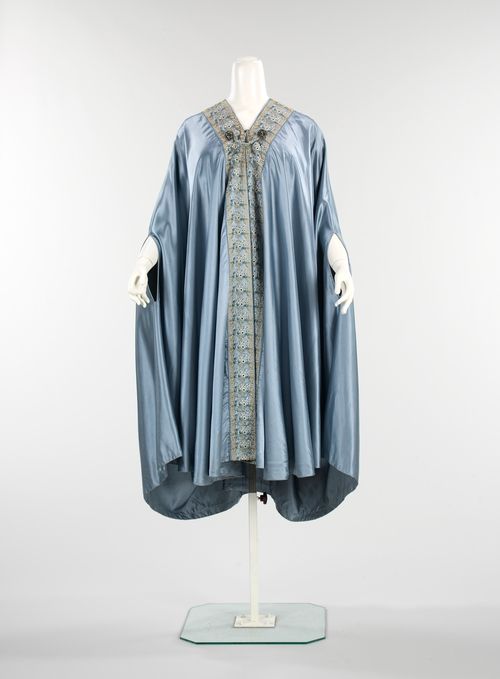 Liberty of London (British) evening cape, 1910-1915). Blue silk. (Accession #2009.300.520)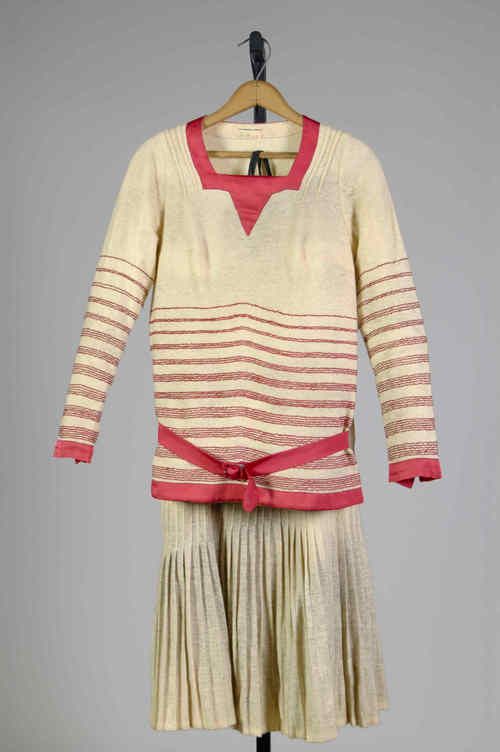 Silk and wool ensemble by Dobbs (American). (Accession #2009.300.2582 a-e)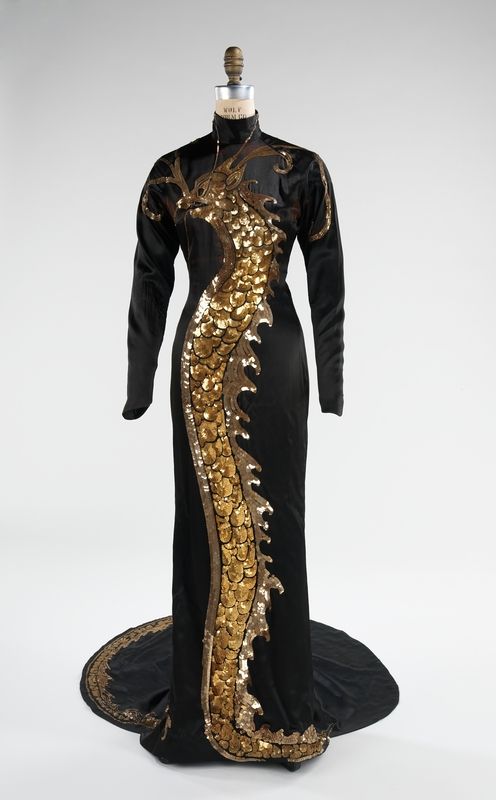 Evening dress designed by Travis Banton (American, 1894-1958), circa 1934. Silk. (Accession #2009.300.1507)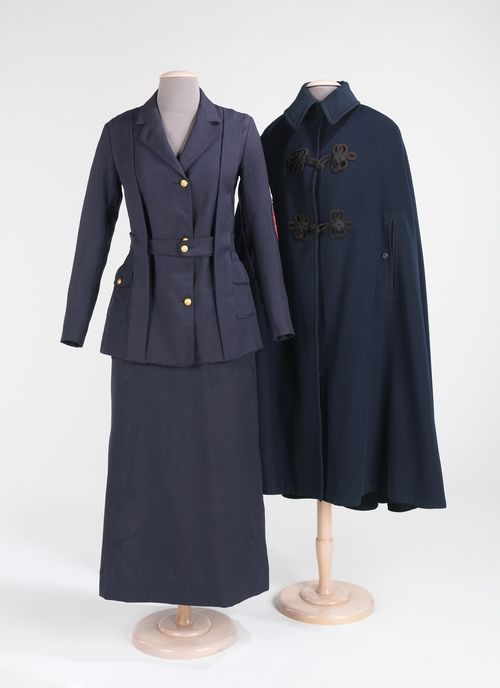 Military Uniform, (American 1918). Wool. This uniform was worn by naval reserve Yeomen often called Yeomanettes. (Accession #2009.300.219a-d)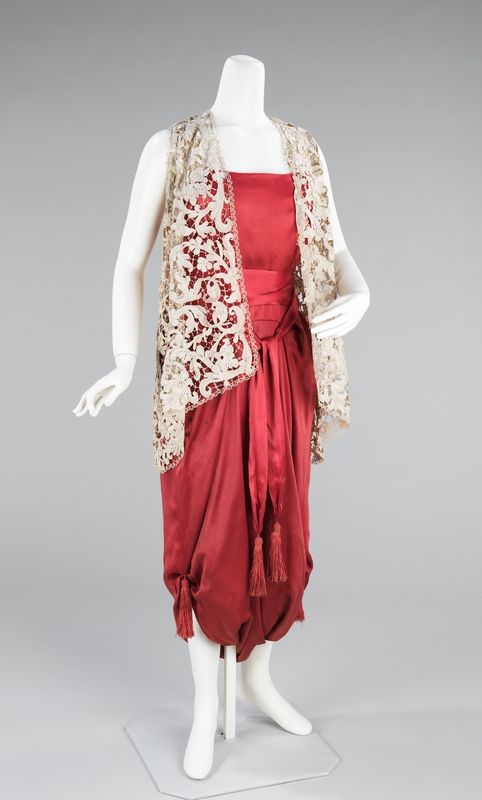 Silk Evening Dress attributed to Callot Soeurs, ca. 1910 (Accession #2009.300.1200).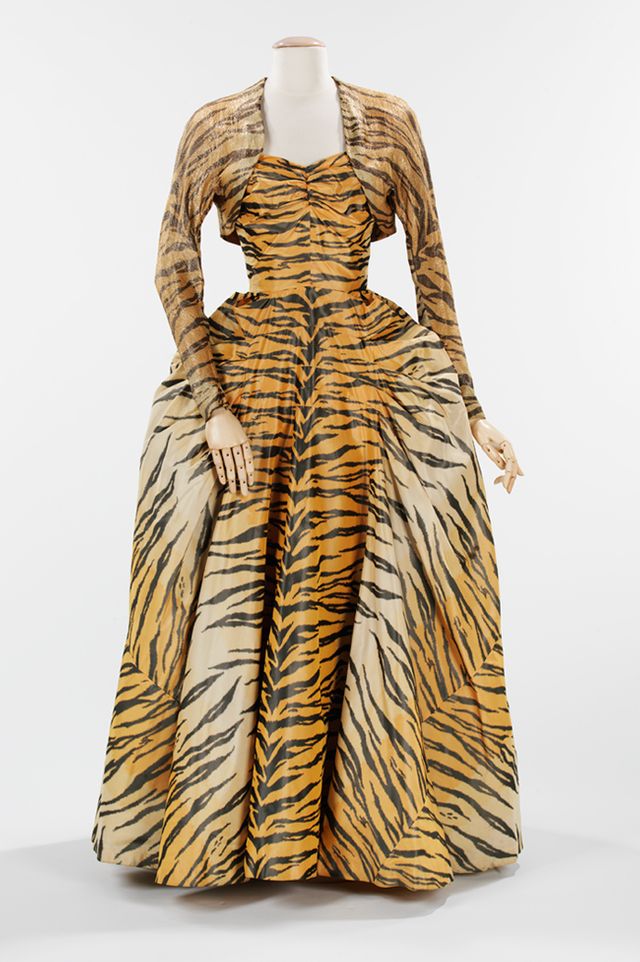 Gilbert Adrian (American, 1903-1959). "The Tigress" Evening Ensemble, 1949. Black, beige, and orange silk taffeta chiné, gold lamé. Brooklyn Museum Collection. Gift of Janet Gaynor Adrian, 1963.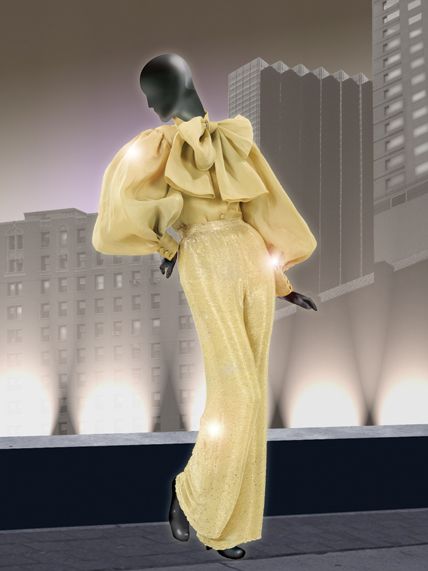 Norman Norell (American, 1900-1972) Evening Ensemble, 1970-71. Gold organdy, beaded gold silk jersey. Brooklyn Museum Costume. Gift of Toni Tavan Ausnit, 1990.