MUSEUM EXHIBIT: "Daphne Guinness" at the Museum at FIT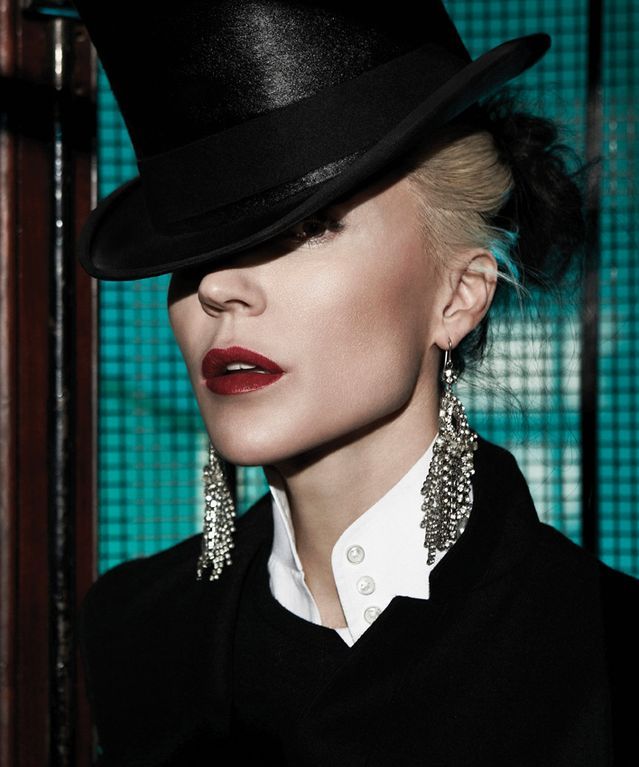 ONE OF TODAY'S FASHION ICONS
Daphne Guinness, one of today's most original fashion icons, is the subject of the upcoming exhibition "Daphne Guinness" at The Museum at FIT in New York City. Currently running through January 7, 2012, the exhibition will feature approximately 100 garments and accessories from Guinness's personal collection, plus films, videos, and images of and by her.
FASHION ICONS INSPIRE DESIGNERS
While there have been numerous exhibitions devoted to great fashion designers, past and present, only a few have focused on individual women of style. Yet certain singular women play a crucial role in fashion. We tend to think of fashion as being created by fashion designers. Yet designers do not create in isolation. The fashion icon is a special type of fashion insider, someone who is far more than an "early adopter" or celebrity clothes horse. The fashion icon not only inspires fashion designers and validates their clothes, but actually creates a look that affects the way other people dress and/or think about dressing. Michelle Obama, Kate Moss, Sarah Jessica Parker, Lady Gaga, Rachel Zoe, Alexa Chung, Carine Roitfeld, and Daphne Guinness are often described as fashion or style icons, as well as historical icons including Jacqueline Kennedy, Audrey Hepburn, Grace Kelly, Edie Sedgwick, and Gabrielle "Coco" Chanel.
DAPHNE APPLAUDS MANY DESIGNERS
"Daphne is one of the most stylish women living," says fashion designer and film director Tom Ford. The world has many beautiful, fashionable socialites and celebrities, but Daphne is in a class of her own. "Life is a stage for Daphne," says the couturier Valentino. "Funerals or balls, she always makes a performance." Although Daphne has inspired some of the world's greatest couturiers, she says that she is "not a muse," but more like "a bee" flitting from one designer to another. This is shown to be true by the designers featured in the exhibit, including many items from the late Alexander McQueen. Also featured will be extraordinary haute couture from Chanel, Dior, Givenchy, Lacroix, and Valentino, as well as demi-couture by Azzedine Alaïa, Tom Ford, Dolce & Gabbana, and Rick Owens, and futuristic styles by young designers such as Gareth Pugh. Clothes that Guinness has designed herself will show her love of uniforms.
ENJOY THE BOOK IF YOU CAN'T GET TO NYC FOR THE EXHIBIT
If you can't make it to the exhibit, you can purchase the book written to accompany the exhibit, also titled Daphne Guinness, written by Valerie Steele and Daphne Guinness (Yale University Press, 2011). The amazing photographs will be almost as good as being there!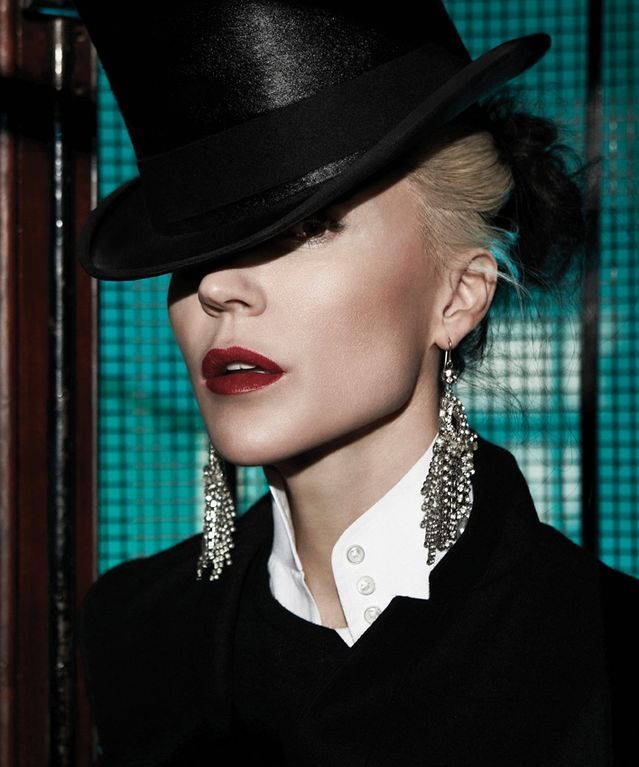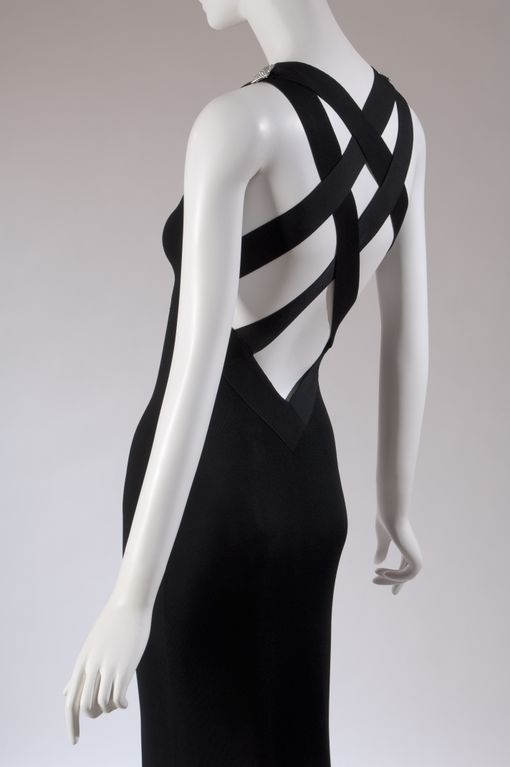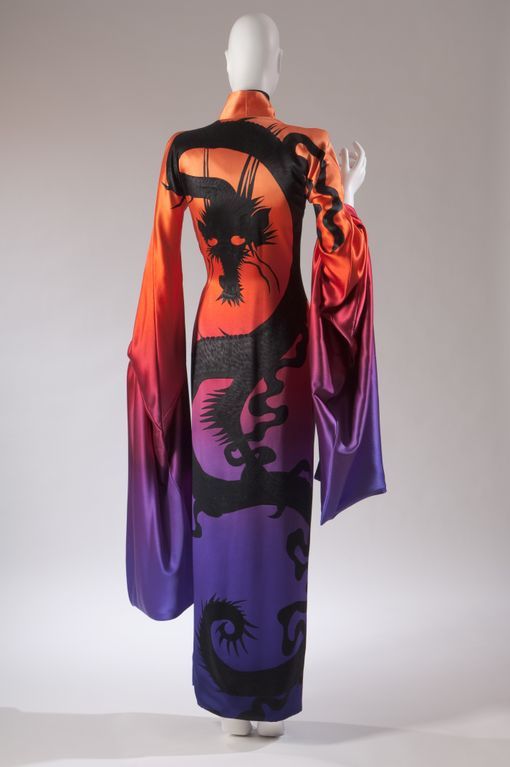 Dress by Alexander McQueen for Givenchy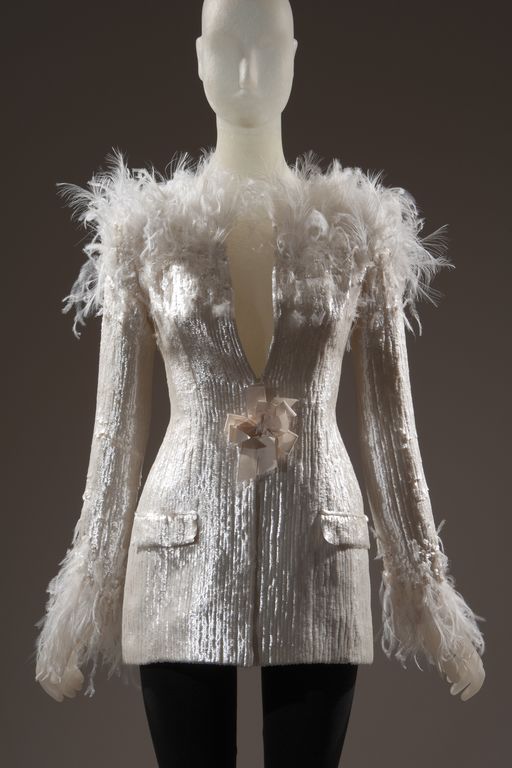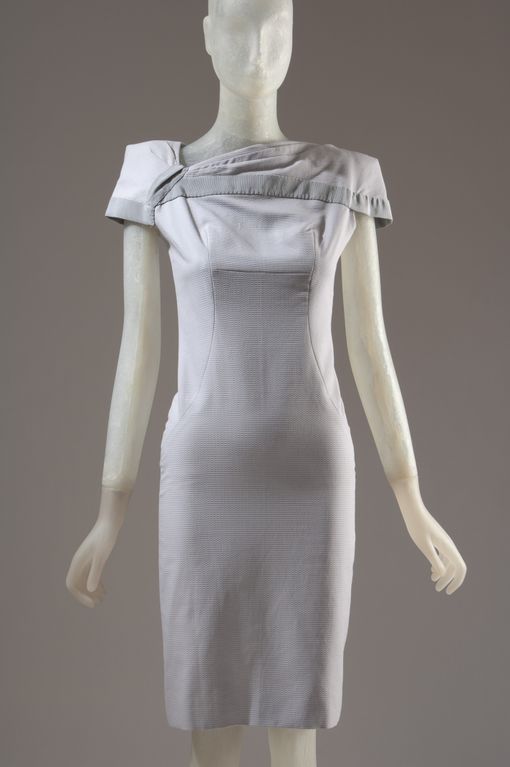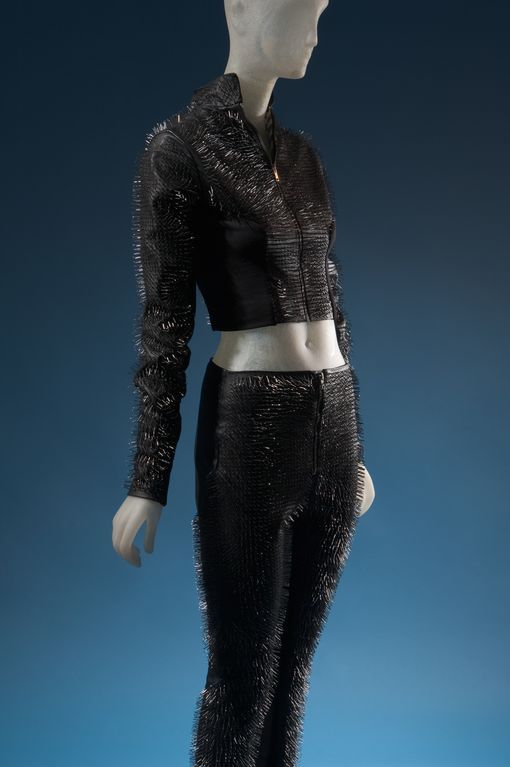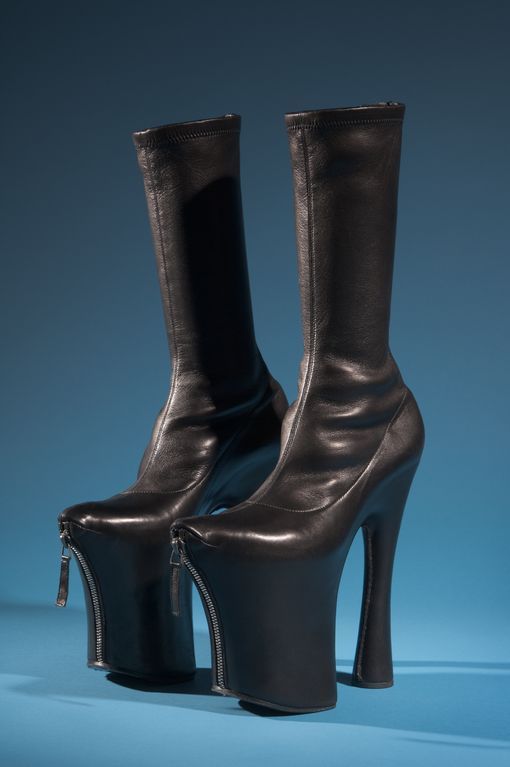 Boots by Alexander McQueen