What's your worst sewing disaster? How did you resolve it?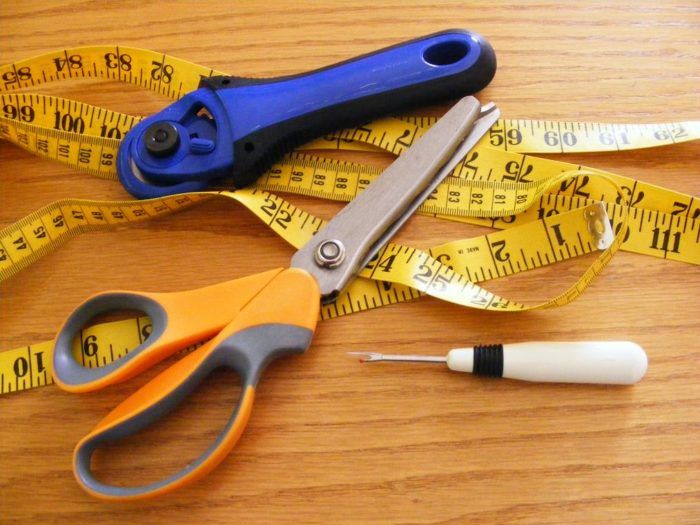 My more common blunders
I've made plenty of sewing bloopers in my day, including common blunders like putting a zipper in backwards or cutting two right sleeves. Years ago, I measured incorrectly when designing my wedding veil, which was a costly mistake because I ended up buying yards and yards of extra tulle. In college I inadvertently made a dress in the incorrect size, forgetting that pattern sizes aren't the same as ready-to-wear.
My daughter's dream dress
Probably my worst sewing error happened on the night of my daughter's 9th-grade dinner dance. What made this event extra special is that she (and her friends) planned to wear a long gown for the first time. She worked with me to design the dress of her dreams. It was a winter dinner dance, so her dress had long sleeves. She chose a rich, burgundy velvet in a simple, but dramatic style. The dress was stunning and fit her to a tee. She felt like a princess wearing it, and I was proud to have created it for her. Let's face it, we parents are most happy when our children are beaming with joy—especially when we played some part in bringing about that joy.
She had a try-on the night before to show my husband, and when she took her dress off, she tossed it over her bedroom chair where it remained until Saturday night—typical for a 15-year-old. It was seriously wrinkled.
The horrible blooper
The night of the dance was an emotional evening. Although I shared my daughter's excitement, part of me was sad to see her growing up—sad to see my little girl, my last born, reaching toward maturity. I had spent the previous few days thinking about how quickly she was growing up, and in a way I mourned the end of her childhood. With my mind occupied with sentimental thoughts, I turned the iron on, but didn't adjust the fabric control which was set on high. I didn't plan to put pressure on the velvet with the iron, rather I intended to let the steam ease out the wrinkles. But in my haste, I must have pressed harder than I realized. It was enough to make an iron-shaped impression on the left back side of the dress at hip level. I knew I was in trouble because brushing the velvet didn't remove the mark.
My cover-up
I think this was the only time I've ever out-and-out lied to any of my children. When she put the dress back on and noticed the mark, I said, "Oh, it's just a mark from the iron. It will disappear in no time." Thankfully, it was far enough toward the back of the dress that she couldn't see it once the dress was on. When she came home that night, however, she commented in a puzzled manner, "Mom, the iron mark never went away." She said it with a tone of surprising disbelief. Luckily for me she had a fabulous time, and the iron mark didn't stop her from having fun. However, I've seen that iron mark in my nightmares. It's a horror I'll never forget, although I can say I will NEVER make the same mistake again.
What's your most horrible sewing disaster? How did you deal with it?