Project Runway: Race to the Finish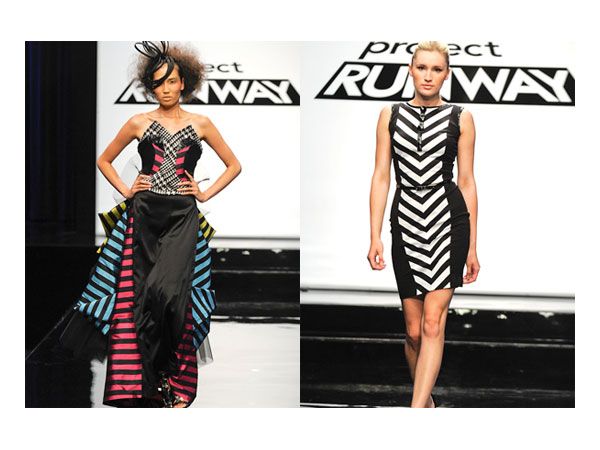 The designers were challenged to create a high fashion garment to be featured in an advertorial. The winner would also win $20,000. This week, each designer had to choose a finish (velvet, matte, bright, or crystal) and were given the makeup to complete their look. With two days for the challenge, of course there was an added twist. The designers were asked to create a second ready-to-wear look.
There was less drama than usual this week. Gretchen was unhappy with Michael's color choice, but in the end Gretchen found herself in the top three, while Michael was left to talk his way out of elimination. Ivy had trouble fitting her model, and generally floundered throughout the challenge. Valerie also had some trouble and rounded out the bottom three. The judges agreed Michael's garments were well constructed, even if he missed the mark, and so he was safe. Deciding to send home Ivy over Valerie was a difficult choice for the judges, as they thought both were equally terrible. Ivy is eliminated this week.
Mondo found himself at the top again this week, winning this challenge with his bright kaleidoscope dresses. Andy joined Gretchen and Mondo at the top with his amazing details and well constructed pants.
Do you agree that Mondo is the best designer of the season so far? Did the judges get this week's elimination right?
Andy South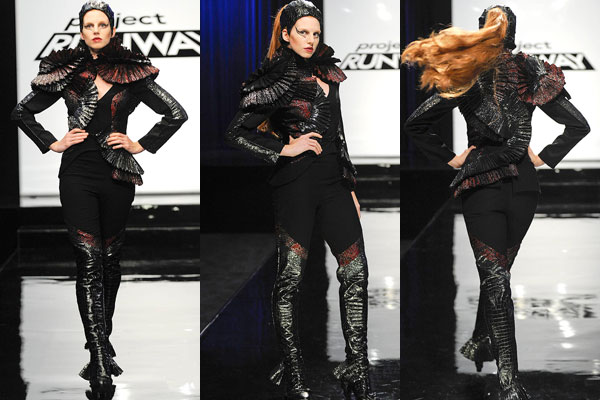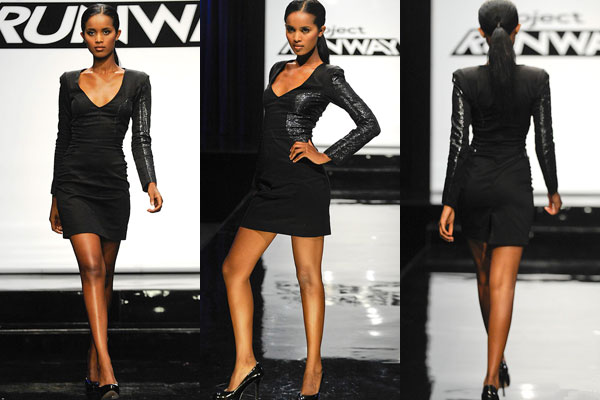 Gretchen Jones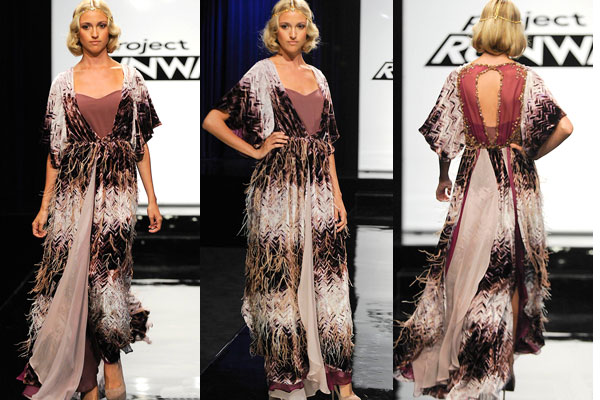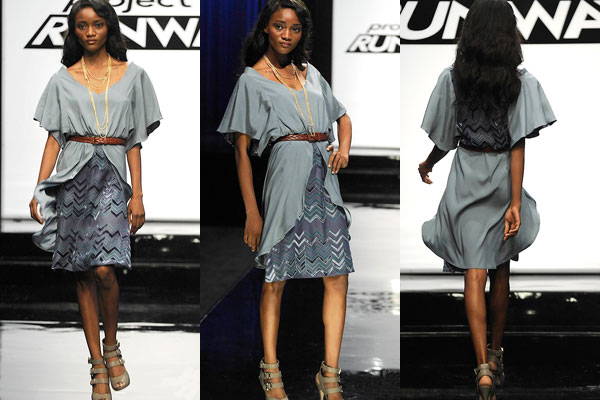 Ivy Higa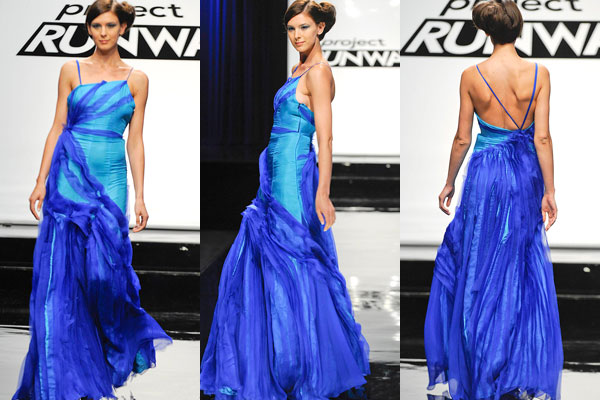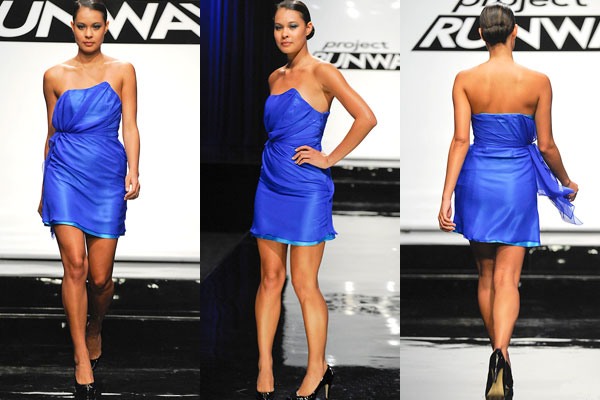 Michael Costello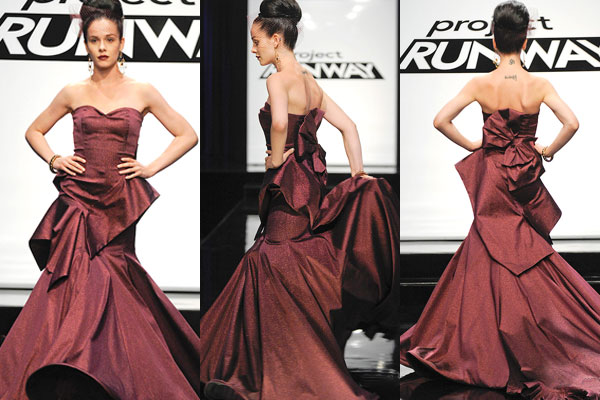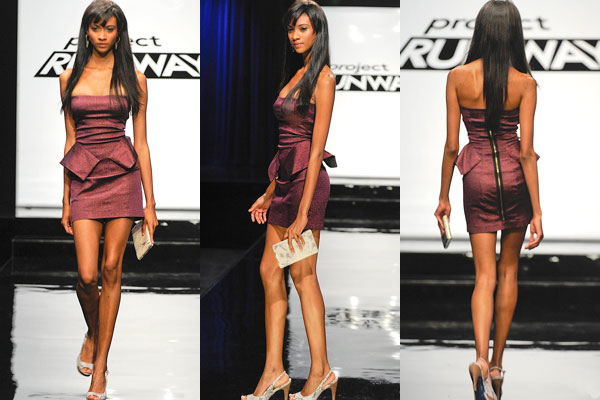 Christopher Collins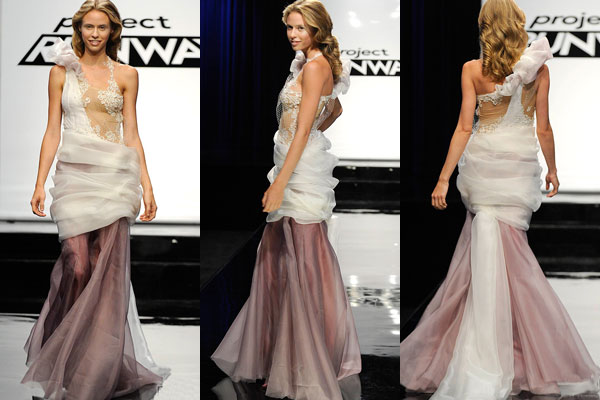 April Johnston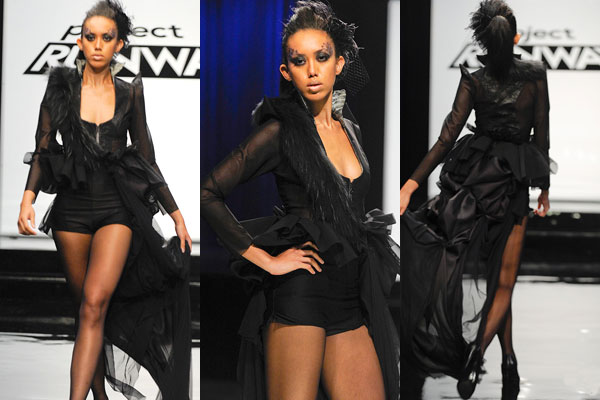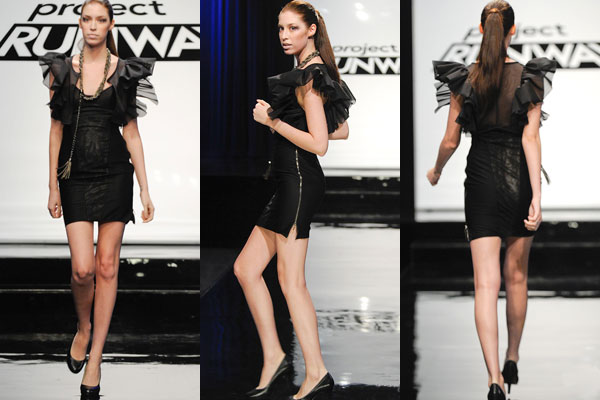 Mondo Guerra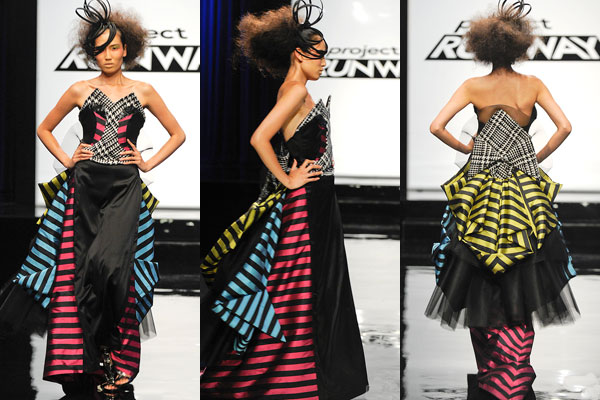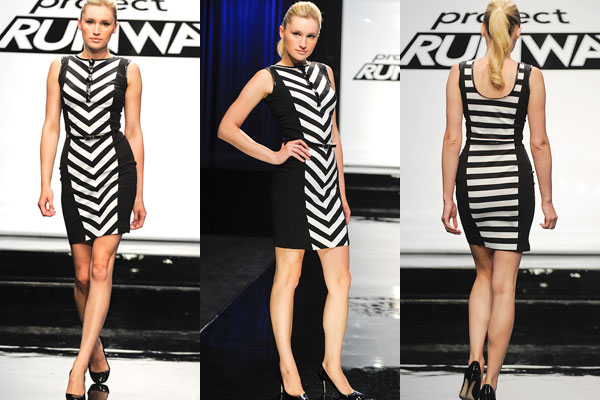 Valerie Mayen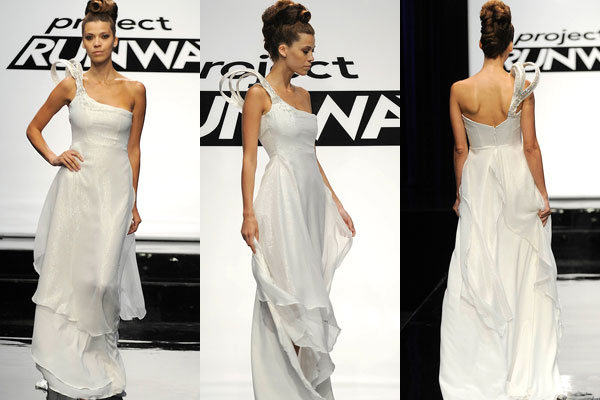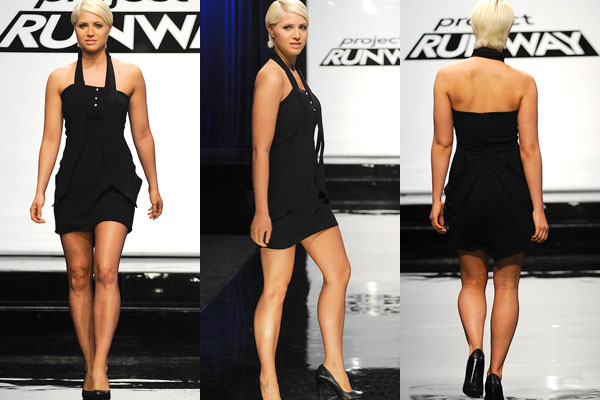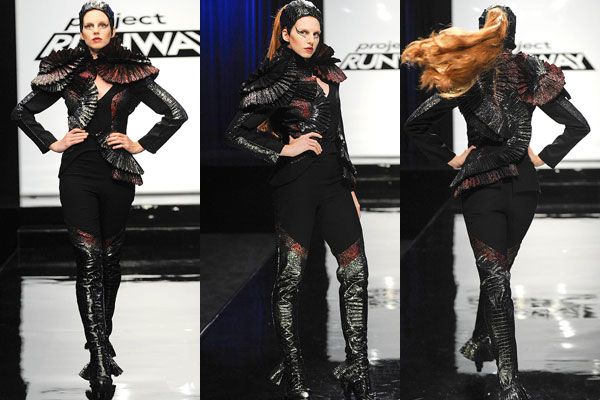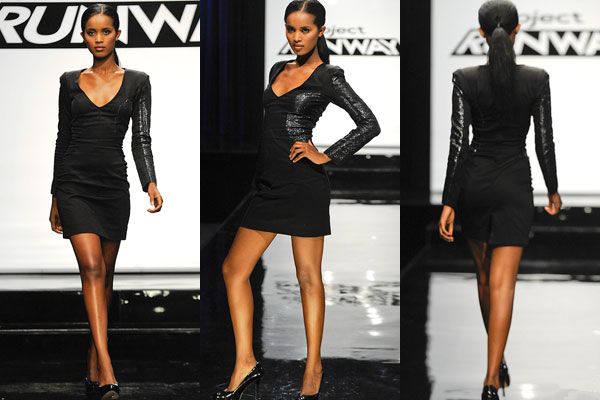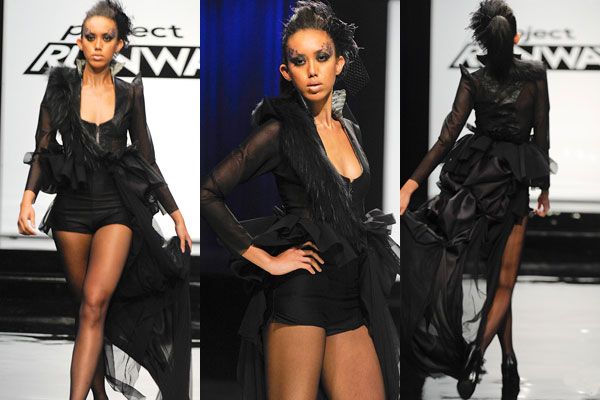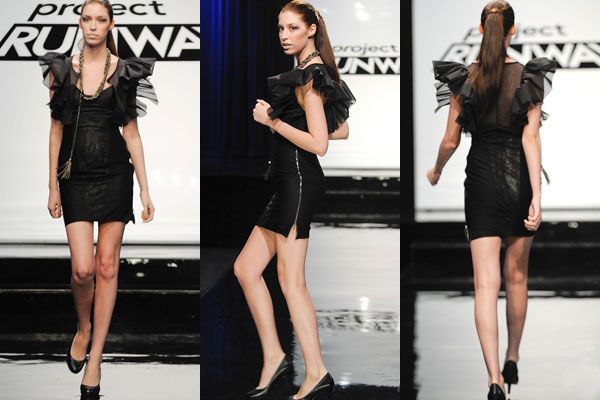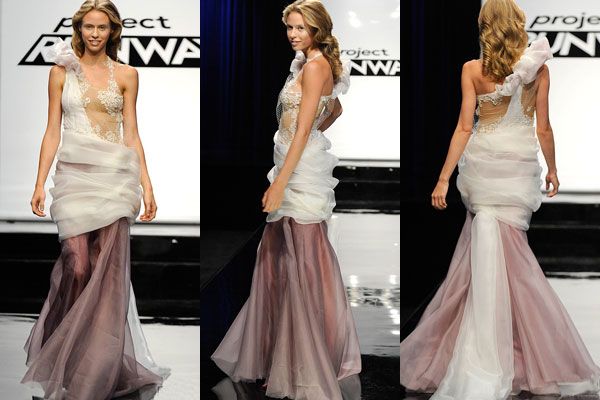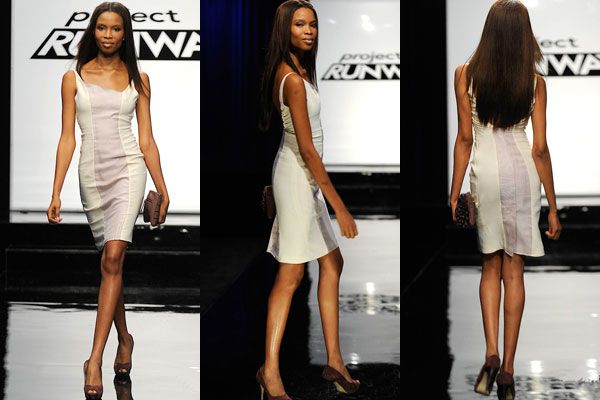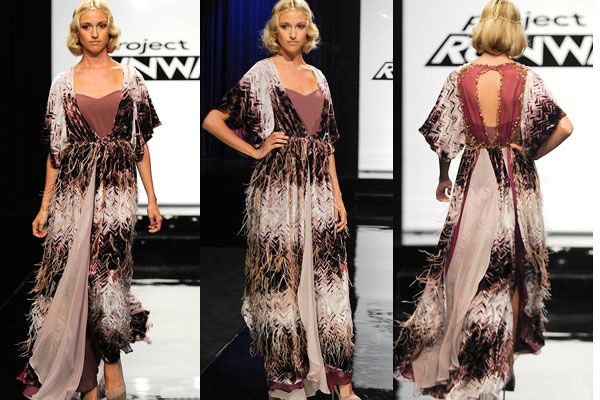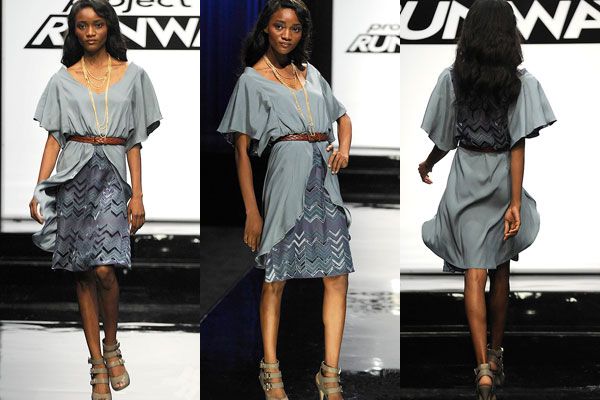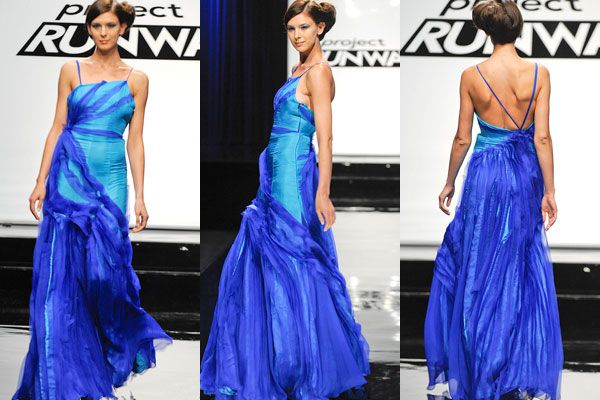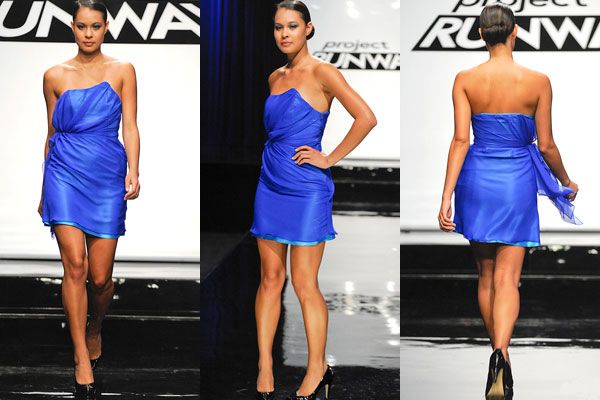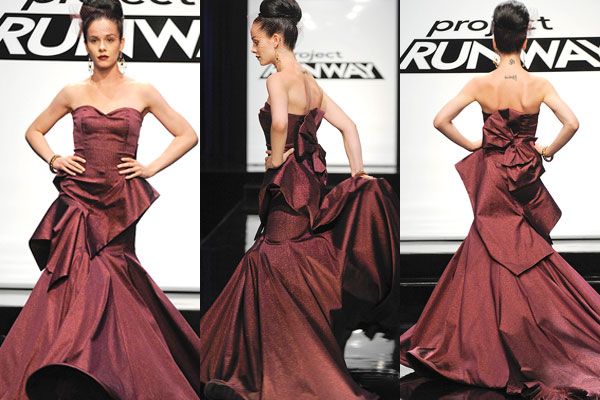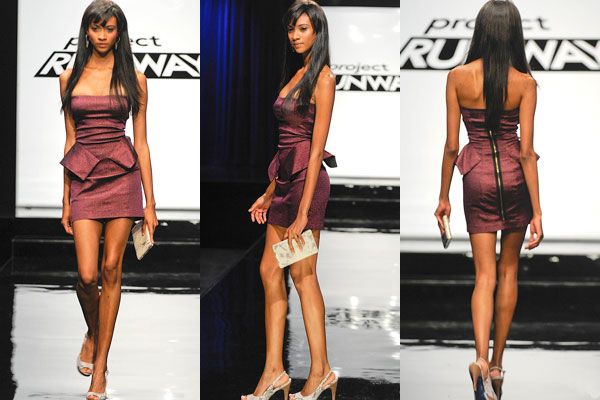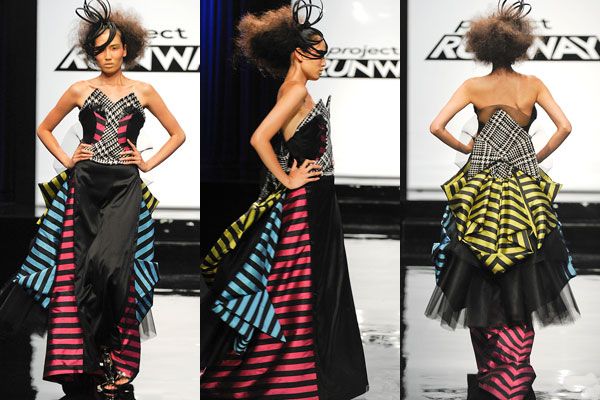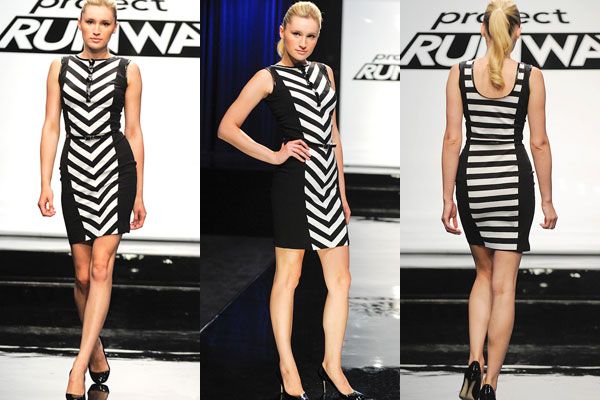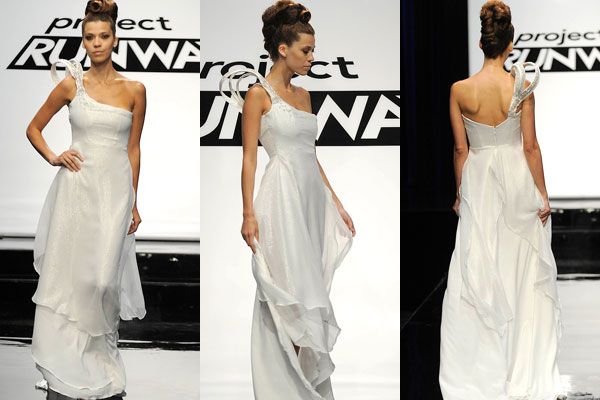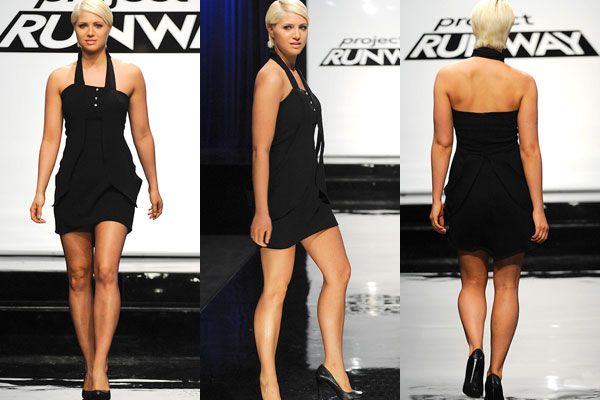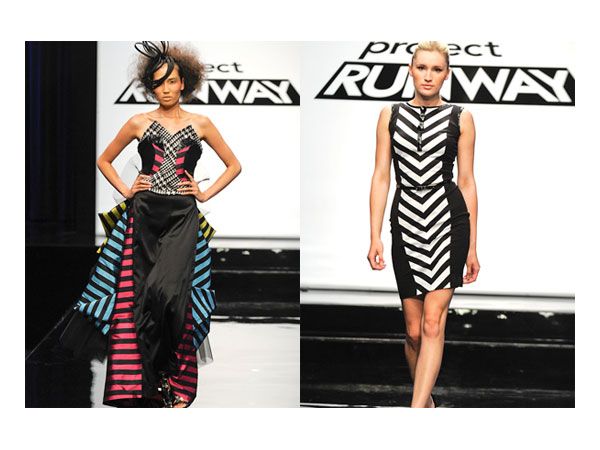 Mondo wins $20,000 and an advertorial.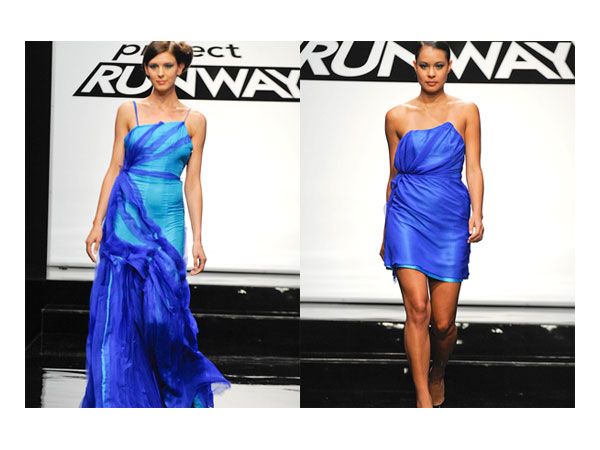 Ivy and her poorly constructed garments are sent home.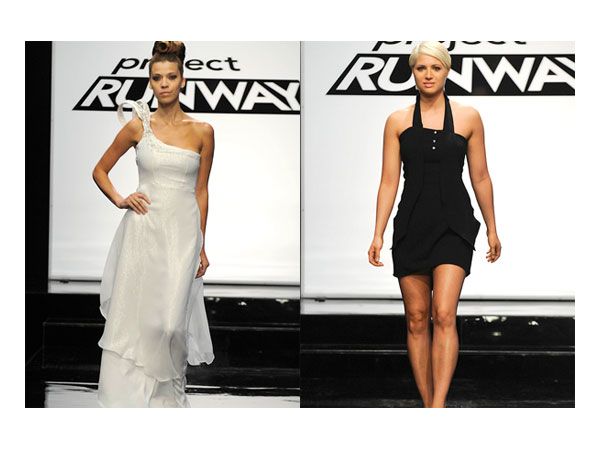 It was a difficult choice for the judges this week to decide between Ivy and Valerie for worst garments.