Book Giveaway: "Little Things to Sew"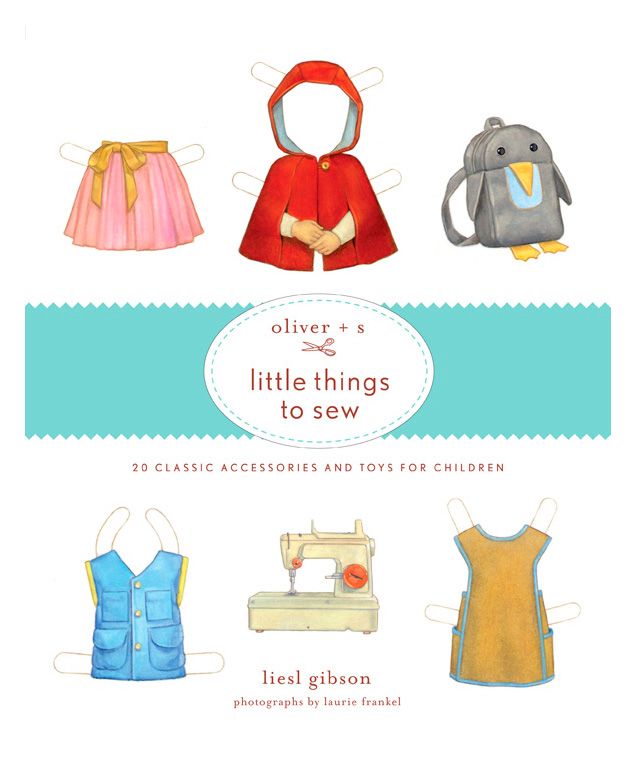 THE BOOK INCLUDES 20 PROJECTS
Oliver + S has been producing contemporary yet classically sensible children's clothing patterns for some time. Liesl Gibson, the founder and creative force behind Oliver + S, has now written a wonderful book to inspire those who love to sew for children. Little Things to Sew (Abrams Books, 2011) includes patterns for 20 classic accessories and toys for children. The instructions are detailed, and the step-by-step illustrations are clear and easy to follow. The book offers a fresh, clever take on a young child's wardrobe and the classic toys children enjoy.
YOU'LL BE INSPIRED TO SEW FOR CHILDREN
The book's photography is beautiful. I found it amazingly inspiring and caused me to want to stitch something special for one of the many children in my life. Two full-size pattern sheets are tucked neatly inside the book's hard covers. Among the projects featured are instructions for an adorable winter hat complete with bear ears, an explorer vest sure to please any young adventurer, and a classic-style tutu that will make an aspiring dancer dream of becoming a prima ballerina. In addition there's an art smock for the artistic "Van Gogh" as well as an adorable penguin backpack and kid-sized messenger bag for the child with treasures to carry. Any youngster would be thrilled to receive any of the items that are featured.
LEAVE A COMMENT TO WIN!
You can win a copy of Little Things to Sew by leaving a comment below to tell us about the child you'd like to sew for. Comment before 11:59 p.m. Tuesday, July 19, 2011, for your chance to win. One winner will be randomly selected and announced on July 20.
Good luck!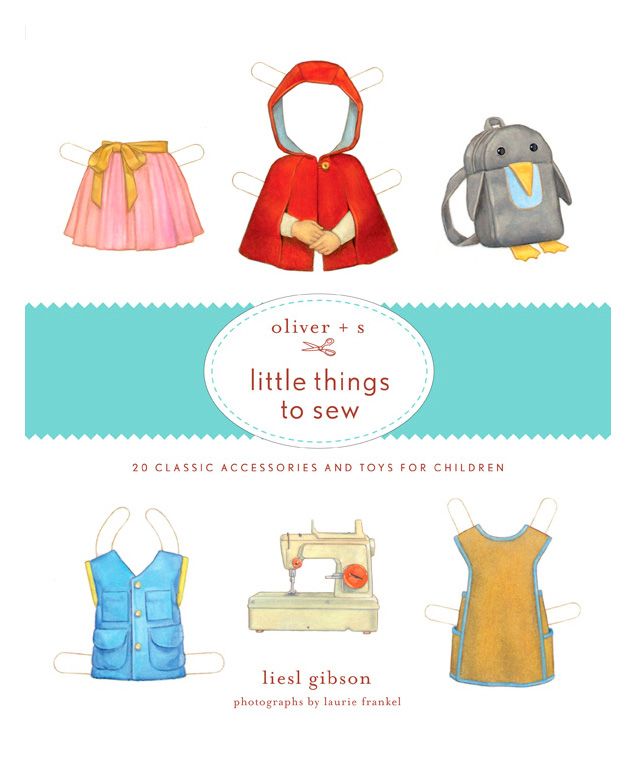 "Little Things to Sew" could be yours!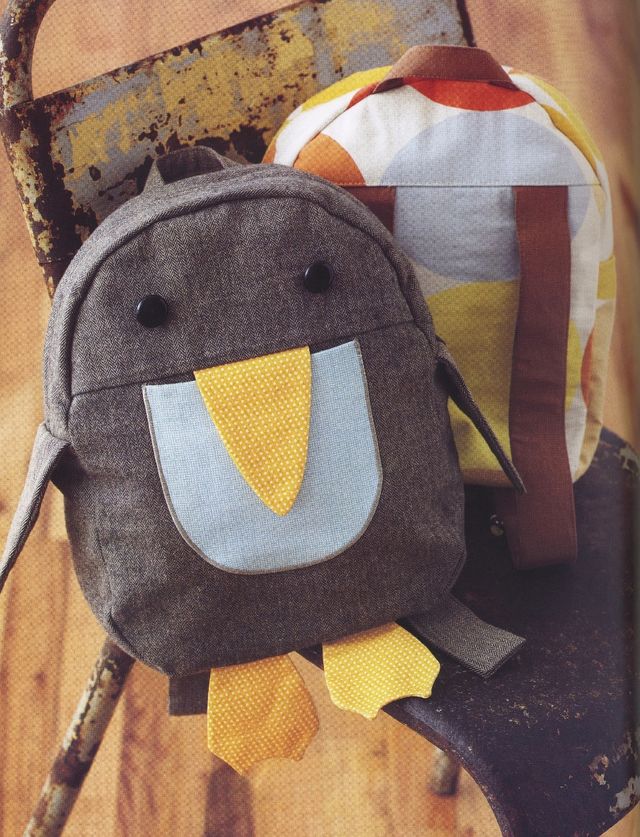 What child wouldn't love this backpack?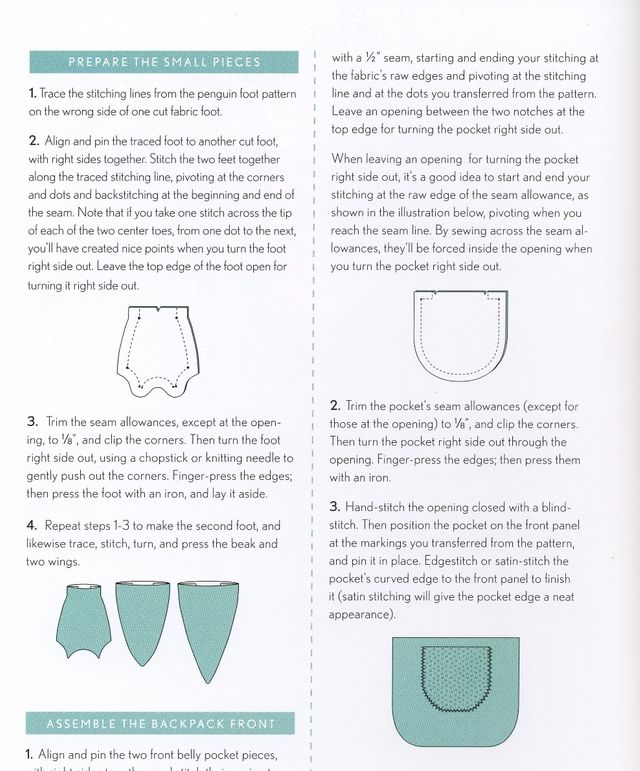 The clear step-by-step instructions and illustrations guide you through the process.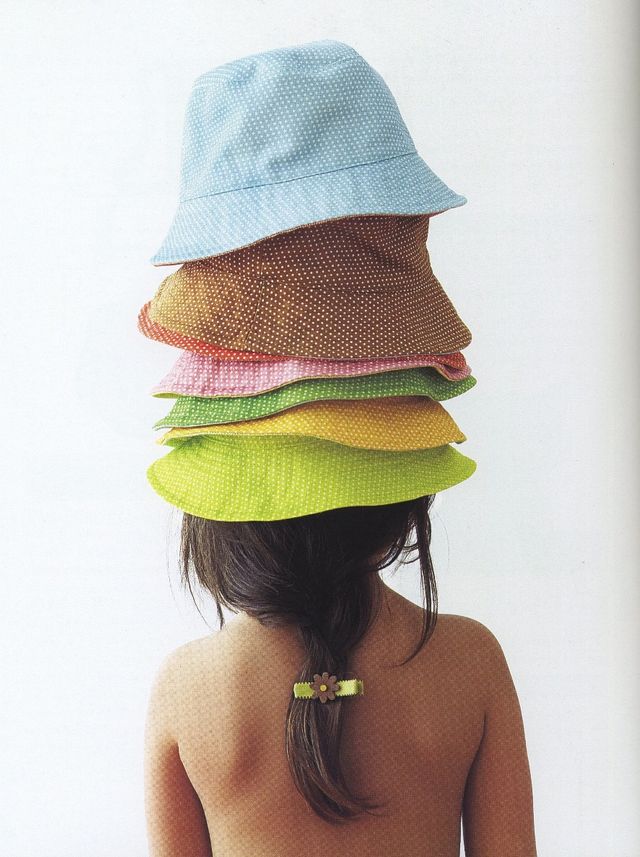 It's good to have a wardrobe of hats in the summer!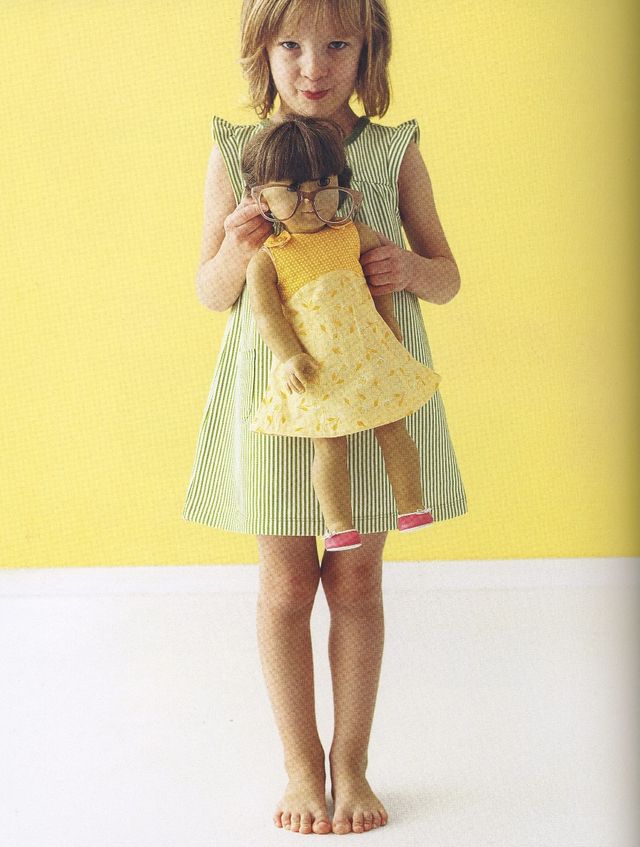 Dressing a special doll is great fun for a young girl.