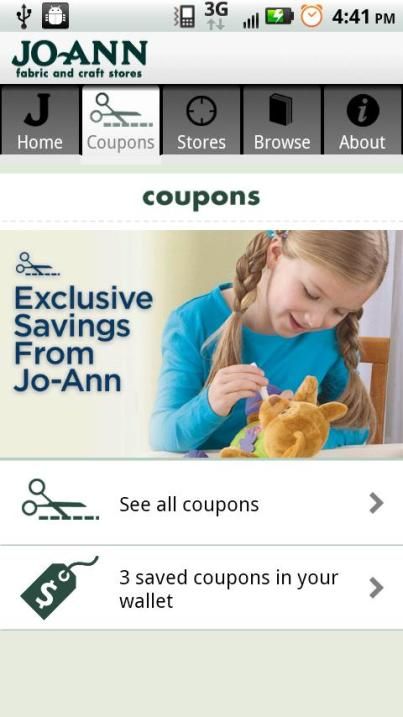 Early in 2011, Jo-Ann Fabric and Craft Stores released its first mobile app for iPhone—and now the company has made the app available for Android smartphone users, as well.
With the Jo-Ann app, shoppers can add and save electronic coupons in a coupon wallet, access exclusive mobile coupons, browse and search for Jo-Ann products, read customer reviews, and share products through email or social media sites. You can also search for store locations and look up class schedules.
Jo-Ann's app looks pretty handy, especially since I'm constantly forgetting my coupons at home when I find I need to make a run to the store. Too bad I don't use an Android phone! You can download the free app for your Android at Market.Android.com or for your iPhone at iTunes.Apple.com.
Do you use any sewing or fabric store apps? Are they helpful? Do you have a favorite function?