The Big Finish – Completing the Fantasy Fur Jacket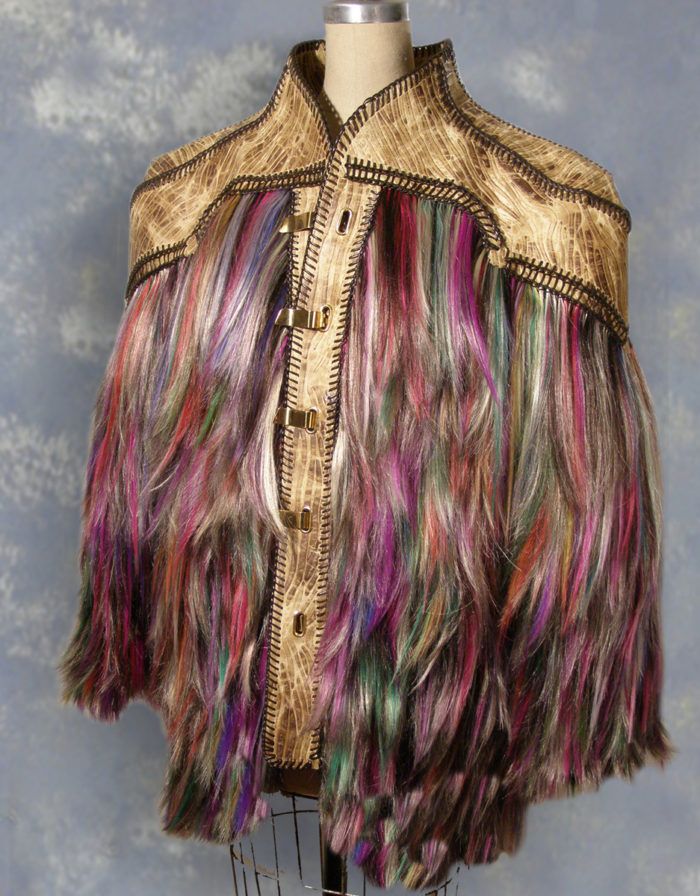 The final installment to the epic series of posts on making this hairy beast!  We'll be covering lining the jacket, as well as final details in this post.
Choosing a suitable lining was a bit of a challenge here, as the outside was so distinctive.  I stumbled upon this plaid taffeta at one of the jobbers I frequent.  It wasn't ideal, but the colors worked well with the fur, so I took a chance.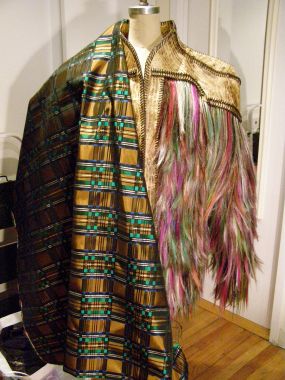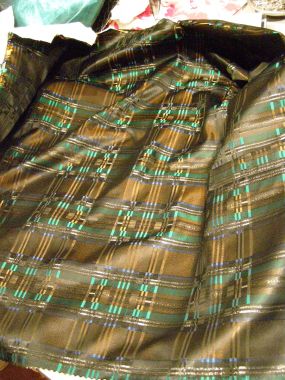 On further reflection, I decided that the wrong side of the fabric worked better than the right–it has a Frank Lloyd Wright feeling to it.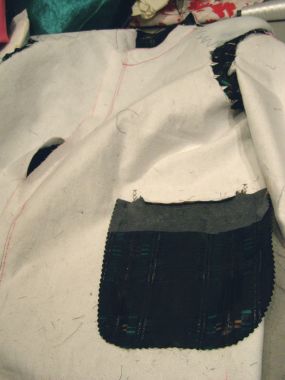 I cut the interlining from the same cotton flannelette as I interlined the jacket with–this will give the jacket more warmth, and will beef up the fabric so it looks more luxurious.  The black patch is a welt pocket, as one can never have too many pockets.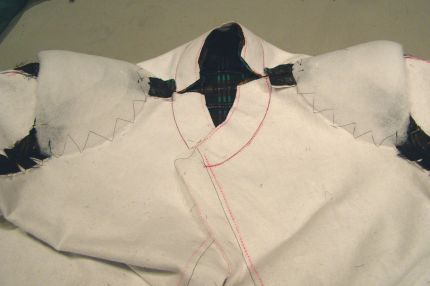 When trying on the jacket, I decided that the mammoth shoulder pads I constructed weren't quite enough.  So, since I interlined the lining, I was able to attach another set of shoulder pads to the interlining.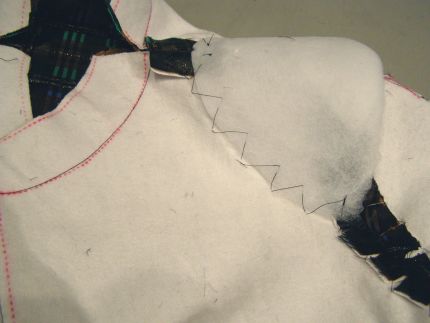 Use a catch stitch around the edges of the pad, and it will stay in place over the life of the garment.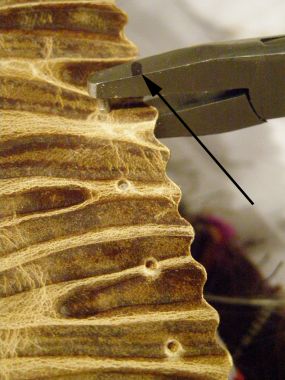 I like to sew my linings into the jackets by hand, but stitching through the leather facing was problematic.  So, I decided to use the pinked edge as a repeat, and punched holes every second scallop.  To make sure the holes were the same distance from the edge, I marked a line onto the hole punch (see arrow)..Then it was a simple matter, to count over two scallops, and line the mark up with the edge, and punch.
Start your 14-day FREE trial to access this story.
Start your FREE trial today and get instant access to this article plus access to all Threads Insider content.
Start Your Free Trial
Already an Insider? Log in